There are times when college lectures can be long and tedious. Every other sentence uttered by the professor may sound as if it is the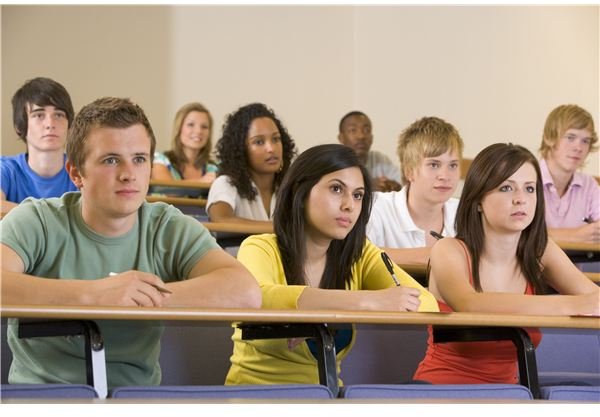 key utterance that might just make it on your end of semester exam, and despite your best efforts to capture in writing the most important aspects of the lecturers presentation, you are left with broken sentences and scribbles that may not resemble any known written language in the world.
We are living in the technological age where new developments are constantly introduced to consumers that will make our lives easier. Let's examine what the requirements are for a decent recording that will ensure you get good feedback after a college lecture.
Features of Your Recording Equipment
Recording Capacity- Ensure that your recording device has the capability of storing at least a full class lecture and has memory expansion capabilities. For example, if it is a simple battery operated tape recorder, make sure that you carry an empty cassette or tape, for more sophisticated technology like hand held digitals make sure that you can expand your memory. A good example of this is the Sony ICDPX720 USB Digital Notetake 1GB which goes for an average price of $149, although Amazon has some used models that are much cheaper.
Recording Sensitivity- Not all recorders are created equal, whether you are using the recorder from your phone, laptop or other device. Ensure that the device is able to pick up speaking voices at various modulations from a reasonable distance. One superior product in this respect is the Olympus WS-802 Handheld Digital Voice Recorder with a price tag of about $75.
Background Cancellation Feature- It goes without saying that there will be background noises in a lecture room; even the light snore of the classmate beside you can override your main recording. Make sure that your device can reduce some of the peripheral noise that will be present in your recordings. A good example of this is the ZOOM H4n Digital Recording Device for an average price of $269, which might be a steep buy but can be placed on your gift list.
Size- You do not want a device that is chunky and unwieldy or hard to operate. Most modern recorders have dealt with the issue of chunkiness an excellent example of a compact and light recorder is the KB Gear Jam It Handheld Digital Voice Recorder, with an average price of $10 on Amazon. The reviews from college students seems to be overwhelmingly positive.
Tips to Consider
When recording a college lecture, keep these tips in mind:
Revisit the school rules and regulations as they relate to recording lectures. There are some colleges with stricter rules than others. Make sure you are not infringing on the parameters set out for the recording of lectures.
Sit in a prime position for recording, preferably near the professor. If you sit at the back of the lecture hall you may not be able to record the lecture in the clearest way unless you have a good device.
Videotape it, if it's allowed. In that way you can also see what the lecturer has placed on the PowerPoint presentations.
Ensure that your device is unobtrusive and does not make any loud noises or create any distractions.
Always make back up notes of the main points.
Do not forget to save your recording.