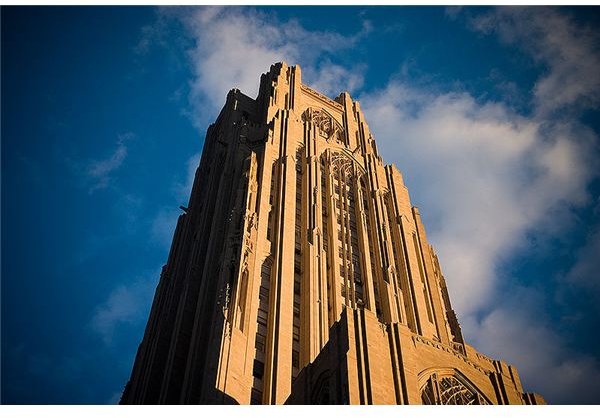 According to the College Board, the average cost of student tuition in a private college is approximately $25,000 for four years and $6,500 for a four-year public college degree, and that doesn't include fees. Fees can range from lab fees to housing fees to enrollment fees and even book and class fees. Fees can fall between $5,000 and $10,000 for a four-year degree depending upon the university, something that is hard for parents to pay or plan for.
While some colleges and universities will from time to time, put a freeze on tuition levels, fees, room and board, and book fees often remain the same. Before you say to your child, "forget college," there are ways to lower college costs.
Image Credit: Top of the Cathedral of Learning/University of Pittsburgh/Wikimedia Commons
Take Advantage of University Offers
First, seek out any offers associated or approved by the college of your choice including:
1. Become an Employee – Students who work at the colleges they attend often receive discounts on tuition, fees, and room and board. Prior to enrollment, ask the college if they offer any discounts for student employees.
2. Choose a State College – If you select a state college or university where you live, rates for in-state students are lower than out-of-state students. Keep in mind that more and more, colleges are asking for accurate proof of residency.
3. Maximize Credits – Take as many credits as possible each semester, which may reduce the time you spend achieving that degree. Four years could be turned into three years if the maximum credits are undertaken. In addition, some colleges offer discounts on maximum credits.
4. Consider Community Colleges – Ask most students upon college entrance and they're unsure of a major. Why not choose a community college where tuition is drastically reduced for two years and obtain required courses before switching to a state or private college to finish the degree. Make sure credits are transferable before you attempt this.
5. Consider Summer Semesters – Often, colleges and universities will offer a way to lower college costs by taking summer courses, which can be less expensive.
Be the Early Bird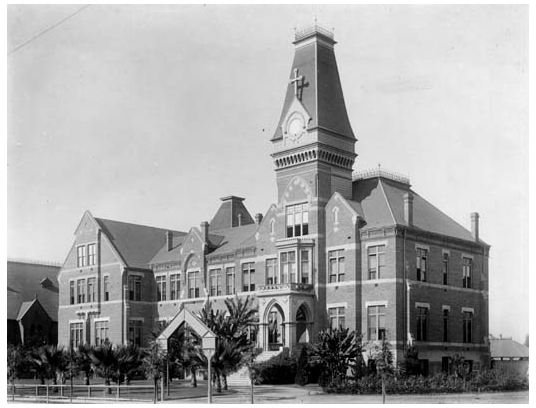 Get some of your college admissions and shopping done early to score savings:
6. Advanced Placement – Ask the high school counselor if the school offers college advanced placement courses your child can take that will count toward college credits. If the student can take and pass these advanced placement classes, it can reduce the time your child will need to graduate.
7. Family Discounts – If you have more than one child attending college, talk to them about family discounts. Many college offer discounts if more than one student from a family is enrolled at the same time.
8. Books, Computers, and Software – Once you have your class syllabus, find places that sell used required books. Even college bookstores offer used textbooks. Another idea for books is to try e-books, which are lower in cost. Instead of buying a new PC or laptop visit computer repair shops and see what they have in the rebuilt section. Most of these do come with warranties and needed, pre-loaded software. Find free software. For example instead of MS Office Suite, which will cost you, try the free Open Office Suite.
9. FAFSA and Grants – Complete and update your Free Application for Federal Student Aid or FAFSA annually, especially if your financial status changes. Colleges do utilize FAFSA numbers to offer students grant packages to make up the difference in what you can afford based on your FAFSA with grants or other discounts.
10. High School Counselors – Utilize your high school counselors. That's what they get paid for. Even if your child's high school offers a one-time family night on getting into college, arrange for a private counselor meeting to aid you in finding every opportunity out there for your child's college career.
Image Credit: St. Vincents College 1905 / Wikimedia Commons
These are just ten ideas. There are plenty more ways you can save some money on a quality education. Take advantage of popular magazines you can find at any supermarket from April through May that offer tips on college expenses, grants available, and help with completing a FAFSA form.