What is a loan?
Your life is hectic. You are seemingly being pulled in a million directions, but you want to go to college. Unfortunately, you just don't have the time to dedicate to being a full-time student, but you don't know if you will be able to get college loans for part-time study. Well there is hope because there are loans for part-time college students. First you need to understand what available loans for part-time college students are out there and then learn how you can qualify for them.
According to the Federal Student Aid website, a part-time (half-time) student attends school at least half-time or six credit hours per term for an undergraduate program. Nonetheless, you must be attending school at least part-time (half-time) to be eligible for a Stafford Loan. A Stafford Loan is a loan designed for students who need assistance with funding their college education. Stafford Loans are either subsidized or unsubsidized. In order to qualify for a subsidized loan you must have a financial need. The interest on this loan is paid for by the government and you can be a part-time student to receive this loan. An unsubsidized loan does not require a financial need, but you are responsible for paying the interest on the loan. Again, you can be a part-time student when receiving this loan.
Financial Aid Process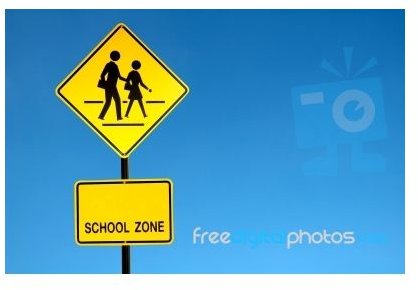 Before you can apply for any loan or funding program you must complete the Free Application for Federal Student Aid (FAFSA). The FAFSA was created to help all students, regardless of income level, receive every opportunity to fund their college education. This includes part-time students as well. Again, the application is free and can be completed online or through a mail-in form. When you visit the website you will receive step-by-step instructions on how to complete the application.
To apply you must meet the standard financial aid requirements which include: completion of high school education or GED, income, a U.S. citizen, registered with Selective Services-if you are a male over 18, and enrolled in college and working towards a degree. There maybe other requirements for the school you applying to. Once the application is complete, they determine what college loans are available to you.
Many lending institutions require you to complete the FAFSA and with that you can apply through lenders like Sallie Mae, private lenders, or through state programs.
Sallie Mae offers students the ability to apply for subsidized loans, which do not require a co-signer and depend on the student's financial capabilities.
Private lenders often require borrowers to have a certain credit score, income level and other requirements. Some private lenders include banks and credit unions.
State programs are competitive and often depending on the financial situation of the applicant. State programs may also require a co-signer if you are borrowing a loan and have more strenuous lending requirements.
College Choices
Now what colleges allow part-time studies to meet your needs? Many colleges, private, traditional and now online, allow students to attend school on a part-time basis, because these institutions realize the increasing demands on individuals. Before you apply to any college be sure your targeted program offers access to courses for part time studies.
As a recap, traditional college semesters are equal to 12-18 credit hours, which make attending college part time equal to 6-9 hours. When applying for college loans for part time study you have to make sure you meet the part time requirements of your college in order to be eligible for loans. If you drop below this amount you may lose your loan eligibility and be required to begin repayments on your loans immediately.
Resources:
Free Application for Federal Student Aid. https://www.fafsa.ed.gov/
Student Aid FAQ. www.studentaid.ed.gov.
Image Credit:
Free Digital Pictures. Photographer: anankkml