How to Convert Microsoft Picture It! .MIX Files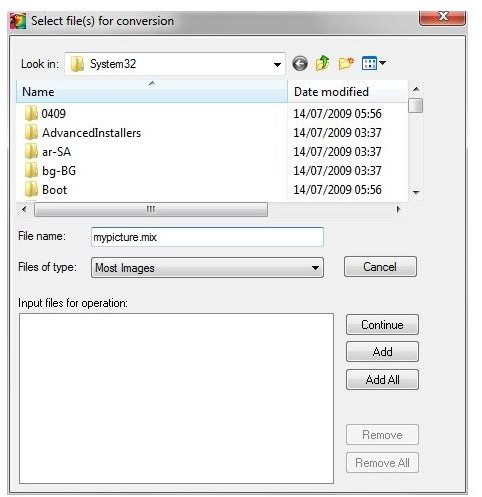 Old Software, Poor Support
Microsoft Picture It! is a discontinued digital imaging product launched in 1996 that was available until 2006. It went through several guises, including Picture It! Publishing and a much-enhanced version called Microsoft Digital Image. Each of these applications had several versions and editions.
These applications are notable for using the unusual .MIX image format. Standing for Microsoft Image eXtension, images created with these tools are difficult to use elsewhere. Indeed, it seems to be a general problem with the .MIX format, as images saved as this format in Microsoft PhotoDraw were incompatible with Picture It!.
Many users spent time and effort working on imaging projects using Microsoft Picture It! only to find the application discontinued. While copies of it might still work on Windows XP, it isn't thought to be directly compatible with Windows Vista and Windows 7. Therefore, the only way to access images saved in the Microsoft Picture It! .MIX format is to use a converter.
Microsoft Picture It! .MIX Converter
One way to convert .MIX is to use PolyView, which is available from the Downloads link at www.polybytes.com. You will require the Polyview 4.41 Setup Program. This will be an evaluation copy and can be used to run a batch conversion.
Use the menu item File > Format Conversions, browse to the folder your .MIX files are stored in and choose All Files. Click Add All, then Continue, select a Destination Format of JPEG with a quality of 100, then choose a location to save to before clicking Start. The PolyView application will then present you with JPEG versions of your .MIX files.
Convert .MIX Format Images with Word
Another way to convert .MIX images created in Microsoft Picture It! is with Microsoft Word 2002/XP or later.
This can be done by using the insert tool to place your .MIX format image into a document. Once you have done this, go to File > Save as Web Page and choose a location. Browse to this folder. The .MIX image will have been converted to a .JPG file as part of the process. You can now use this image in other applications.
Note that this process does not allow layer information to be copied/converted. This will be lost.
Use XP Virtualisation to Convert .MIX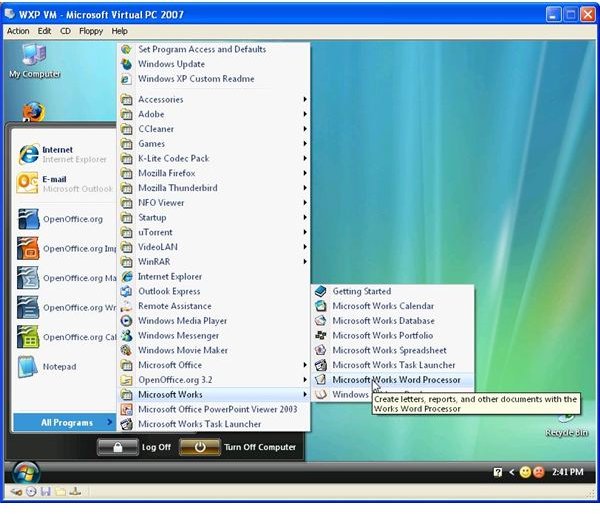 If you have a copy of Microsoft Picture It! on disc and are using Windows Vista or 7, you won't be able to install the application. However, if you are able to set up a virtual PC and have your Windows XP disc, you will be able to setup a virtual machine running Windows XP onto which you can install Microsoft Picture It!. (If you don't have a copy, you could use this trial version of Microsoft Digital Imaging Starter Edition 2006)
While this might not be the most elegant solution to the problem, it becomes preferable when you learn that Windows 7 has an optional Windows XP virtual machine available as a download from the Microsoft website. With Picture It! installed in this way, you can either continue using the application as before or export your .MIX files into a format that you can work with in software like Photoshop, such as .PNG or .PSD.