WaveMaker

If you want to create a non-Microsoft, free database software alternative from the ground up, WaveMaker Solutions may be just what you are looking for. WaveMaker is an application development environment you can use to build and maintain applications including free database software for Windows. If you enjoy working with visual development tools, you will love that WaveMaker enables you to create and deploy custom web and cloud applications in just minutes using drag and drop technology. Learn more about using WaveMaker as an alternative to MS Access in this WaveMaker white paper.
You can choose between the free WaveMaker Community Edition or the more fully-featured WaveMaker Enterprise Edition, which offers a free, two-week evaluation copy.
Kexi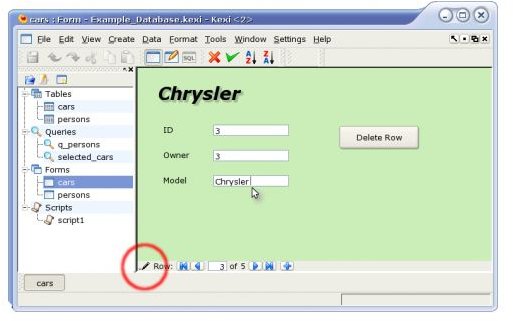 Kexi is another option for free database software for Windows. Using this integrated data management program, you can create database outlines, add and process data, run queries and create custom forms into which users can enter data – pretty much everything you can do with Microsoft Access, only this application is free. In addition, as with Access, Kexi stores forms, tables and queries internally simplifying your database design and data sharing tasks.
Kexi is part of KOffice, which is an integrated open source office suite of programs. This means that Kexi integrates fluently into other KOffice applications, such as KWord, KSpread and KPresenter, should you wish to download the entire suite of programs.
Grubba

With Grubba, there is actually no software for you to download. Rather, this Microsoft-free database software alternative is web-based. Not only does this mean that you have access (no pun intended) to your database any time you have an Internet connection, it also means that you can work with your data using any operating system from Linux to Mac to Windows. An added benefit of using a web-based alternative is that you never have to worry about updating software or installing the program on every computer in your office. All you need is Internet access and a web browser in order to get to work.
Grubba is SSL secure, so you do not have to worry about security issues, although they do not recommend that you use your database to store super-sensitive information such as credit card or Social Security numbers. In addition, while this service is free to use, Grubba is actually called "donationware" rather than freeware. If you use the service and it works from you, they ask that you give a small donation to keep it running.
Open Office Base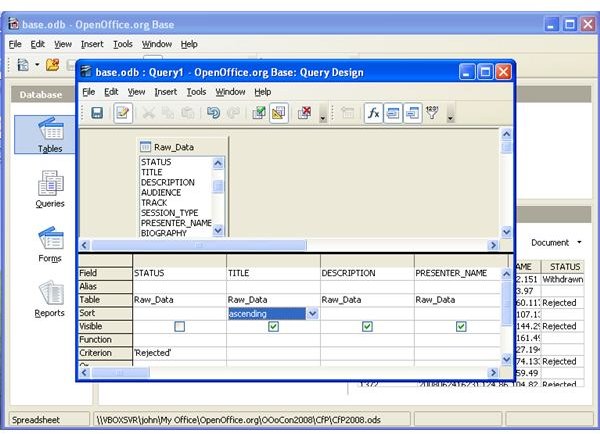 The final option in this list of free database software for Windows may also be the most well-known of the bunch. Base is the database application of Open Office, which is a free, open source productivity suite of applications. If you are accustomed to using Microsoft Access, you will appreciate the intuitive toolbars and familiar interface of Base. You also get the features you value, such as helpful wizards and design or SQL views.
Choosing the best free database software is a personal decision based on your requirements and desires, but within this list you should be able to determine the best one for you.