Microsoft Office 2010 & Windows Mobile
Windows Mobile devices can be synchronized with various versions of Microsoft Office, from 2000 through to 2007 – but what about Office 2010, and the currently available beta version of the productivity suite?
Of course, Windows Mobile cannot be used with any Microsoft Office application other than Outlook – while mobile versions of Outlook, Word and Excel are included with Windows Mobile devices, only the desktop version of Outlook offers any form of true integration (although .XLS, .XLSX, .DOC and .DOCX files can be viewed on Windows phones). However if you want to find out the answer to the question "Does regular Microsoft Office work on Windows Mobile phones?" read on.
An Office 2010/Windows Mobile synchronization can be achieved by way of either ActiveSync (Windows 2000 and Windows XP) or Windows Mobile Device Manager, an updated version of ActiveSync designed for use with Windows Vista and 7.
Choose Data to Sync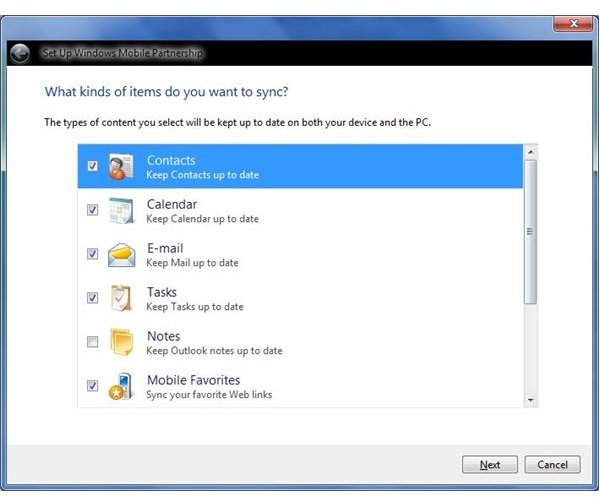 The following Outlook data can be synced:
Contacts – Merge contacts data from your Windows Mobile device with your desktop Outlook, and vice versa.
Calendar – Appointments can be created on your PC and synced with your Windows phone, giving you mobile alerts.
Email – This is an increasingly less popular option as email is more widely used on mobile devices, but is useful for syncing larger emails for offline reading
Tasks – Like the calendar appointments, these can be setup on your PC and synchronized to your phone
Notes – You can sync any notes from Office 2010 > Windows Mobile
Does Regular Microsoft Office Work On Windows Mobile Phones?
Synchronizing your Windows Mobile device with Office Outlook 2010 requires you to connect your phone to your PC via USB or Bluetooth. This allows you to take advantage of ActiveSync or Windows Mobile Device Manager to transfer various Outlook data between the PC and the mobile device.
But does regular Microsoft Office work on Windows Mobile phones? Well, certain files can be setup for synchronization, such as Word and Excel, while Microsoft Office OneNote documents can also be synced with your Windows Mobile device. These are currently the only compatibility options for Microsoft Office apps to be used with Windows Mobile.
Generally speaking, sync should be successful, although depending on how often you sync your Windows Mobile device with other computers will impact on this. Microsoft Office Outlook and Windows Mobiles are notorious for creating "ghost" events that can cause problems with completing a calendar sync, while duplicate events and contacts can also cause problems.
Things to Consider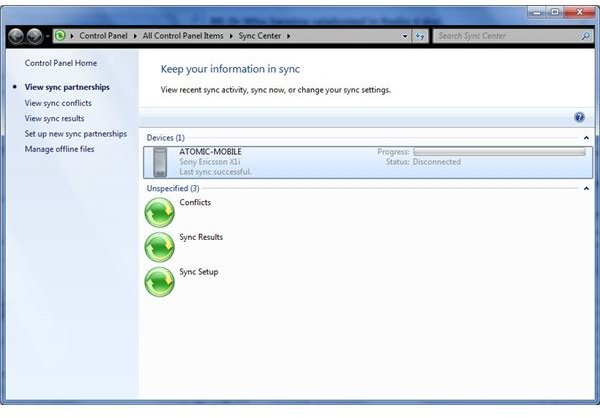 As ever with using Windows Mobile devices synchronized with your Outlook installation, it is important to consider how you are using your device with other services and devices. For instance, if you have your device already synched with another Windows PC, you might wish to retain this synch profile rather than create a new one.
Similarly if you are using Windows Live on your Windows Mobile device (a great way to get free push email) and have Outlook Connector running on your Microsoft Office installation, you are at risk of creating a common Windows Mobile niggle – duplicate contact and calendar entries.