Will You Upgrade to Office 2010?
Although some people are still settling in to Office 2007 and another sizable group continues to work with even older versions of the MS Office suite, it looks like Office 2010 is going full steam ahead. The beta version of the software has been out for awhile now, and while no official release date has been announced, many sources are speculating on a June 2010 release.
The development of Office 2010 brings a number of new changes to the set of applications that many consider to be the standard office suite. Some of these changes consist of new features, but others are more global modifications designed to modernize the software and make it more competitive with online office suites like Zoho and Google Docs. For a look at some of these changes, see this overview on the Microsoft Office 2010 Web Apps.
New Application Features in Office 2010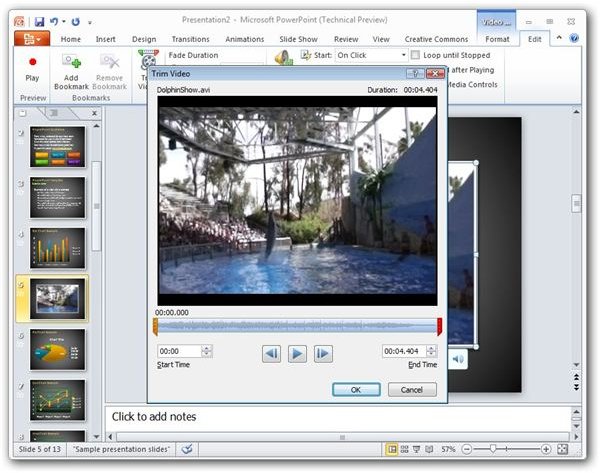 If you're more interested in what new features can be found in the individual applications like Word, PowerPoint, and Excel, check out the best new additions in Office 2010. These new capabilities include a highly enhanced Paste Preview function, Excel Sparkline tools, and major new video editing and embedding capabilities in PowerPoint. More information can be found in the following guides dedicated to exploring some of the collaborative features in Office 2010:
When Office 2007 was first introduced, there was a lot of controversy over the new ribbon command navigational tool. Despite the rumblings, Microsoft has made it clear that the ribbon is here to stay. Even Publisher, Outlook, and OneNote, which still sported the traditional toolbar menus in the 2007 version of Office, have been updated to utilize the ribbon navigational system. However, on this same note, Microsoft has made one substantial change to the ribbon in Office 2010 by allowing user customizations. To find out more, see Ribbon Customization Options in Office 2010.
Office 2010 Tutorials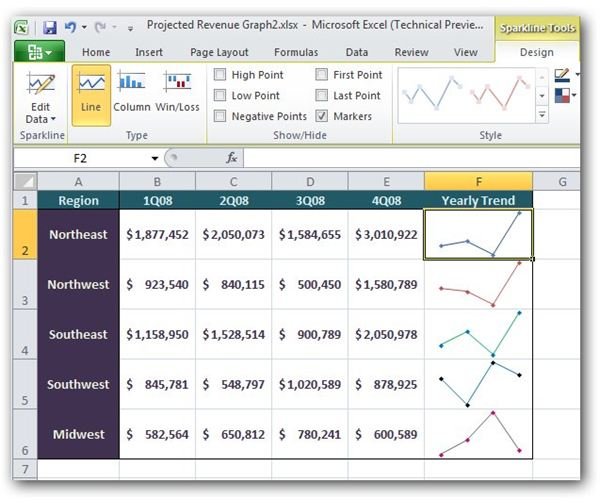 Even though Office 2010 hasn't been officially released yet, you can still download and install the beta version. This gives you a free chance to check out some of the new features as well as an opportunity to decide if you want to start planning to upgrade as soon as the official release hits the street. To help get you started, many of Bright Hub's resident Office experts have put together some very handy tutorials. Application-specific material can be found under the corresponding topic heading here on the Windows Channel.
If you do decide to test out the beta, there are a few things to keep in mind. First off, it's important to note that while you can install the beta versions of most Office 2010 applications and still keep an older version of that program on your computer, Outlook is definitely a special case. Currently, things can get messy pretty fast if you try to have two different versions of Outlook running on the same computer. For this reason, you may want to do a custom install and not include Outlook 2010 if you need to keep an older version of the software on your PC.
On the other hand, Outlook 2010 has some interesting new features that are worth checking out. So, if you do want to test it out, take a look at Tricia Goss's guide on how to set up and configure Outlook 2010 first. This will help iron out any kinks that you may run into during the configuration process. In addition, Tricia has prepared some tips on backing up Outlook 2010 so you can make sure there's an extra copy of your emails and other Outlook files in case of an emergency.
If you're an Access user, you may be having some concerns about how well databases created in previous versions of Access will play with Access 2010. John Garger has taken an in-depth look at this topic in his series on migrating from Access 2007 to Access 2010. Database programmers should be happy with many of the new features introduced in Access 2010, but some of the other changes may require that a careful migration plan is developed before making a major switchover.
As the official release date of Office 2010 continues to grow closer, Bright Hub will be adding more user guides and tutorials to help you become more acclimated with the new version of the office suite. So, make sure you bookmark us and check back often!