Optimizing the performance of your Windows PC
It always pays to have a PC that works like a cakewalk. A Windows PC with optimized performance ensures you smoothly running applications, faster operations, and a freedom from PC freezes or jams that make your life a lot more easier, if not the easiest on planet Earth. Although nearly all the versions of the Windows operating system provide some built-in applications and tools that help you a lot in achieving the task of optimizing your machine's performance, it's a bit tricky and not-so-straightforward to actually use these tools and apps. Also, you almost need to a PC geek supreme to know these mysterious tools. However, coming to your rescue are some third party applications that go steps beyond in terms of convenience and are fully loaded with a slew of features to optimize the performance of your Windows machine. Let's have a light-hearted peek at some of them.
Performance Optimization applications your PC would love to have
System Mechanic Pro
System Mechanic Pro is basically a collection of five PC security and optimization applications by iolo, which are System Mechanic, iolo Antivirus, iolo Personal Firewall, Search and Recover & Drive Scrubber. Out of these, System Mechanic takes care of fixing internal errors, cleaning out clutter, optimizing Internet surfing and downloading speeds and eliminating irritating slowdowns and system crashes, reportedly offering 300% boost in overall computing speed. iolo Antvirus and iolo Personal Firewall respectively safeguard your PC against any virus or spyware threat and block unwanted communication with any external system or the Internet. Search and Recover is a file recovery application that helps you recover any file that you accidentally deleted, while Drive Scrubber, which is probably the biggest highpoint of this application package, securely and permanently erases your sensitive data, which can't be recovered by even complicated forensic recovery methods, as claimed by iolo. To know more about System Mechanic Pro, visit the iolo website.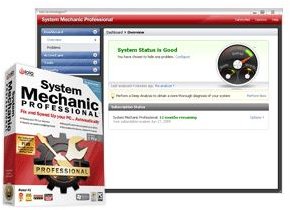 SystemSuite Pro
SystemSuite Pro is an arsenal of security, repair, and fine-tune operations, working much like a Swiss army knife in favor of safety and the performance optimization of your PC. The Avanquest application conducts over 100 tests to diagnose the potential errors and problems within your system, offering a single click execution of the repair and tune up operations. SystemSuite Pro repairs and manages the Windows registry to boost its performance, and reportedly increases the Internet browsing and downloading speeds by 80%.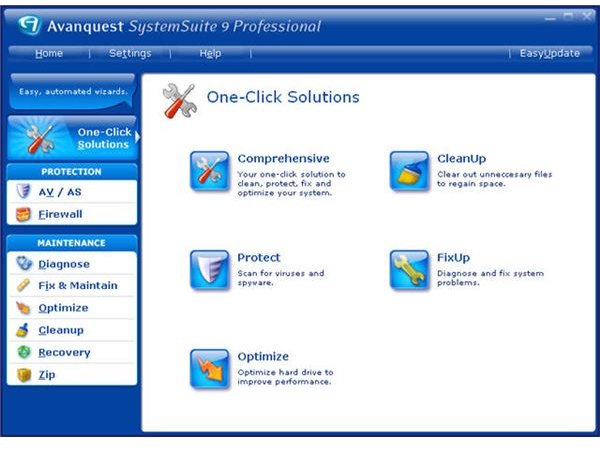 The real gem offered by SystemSuite Pro is, although, its Credit Card transaction security feature. The application encrypts your sensitive data such as your transaction passwords and Credit Card details, and lets you paste this information securely when needed, safeguarding you against the possible spyware or phishing attempts. Seems cool? Visit the Avanquest website.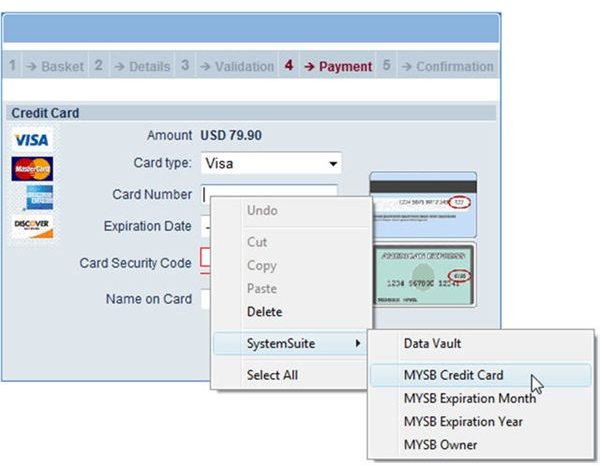 Desktop Maestro
Desktop Maestro is a comprehensive PC security and optimization application by PCtools, offering a host of intuitive features that ensure you get a safe, optimized and smooth computing environment upon your Windows PC. Desktop Maestro incorporates sophisticated algorithms to find the missing references within the Windows registry, which might have occurred due to improper application management upon the system. Apart from repairing the Windows registry of your PC, Desktop Maestro also creates a backup of the repair so that if you wish, you could bring it back into the previous shape in future. The best thing about Desktop Maestro is its Privacy Guardian feature, which makes it possible for you to securely erase all the online and computing activities you enjoyed at your PC. PCtools claims, Desktop Maestro permanently removes all the hidden record and data associated with your activities, making it impossible to trace them afterwards. If Desktop Maestro appeals to you, visit the PCtools website.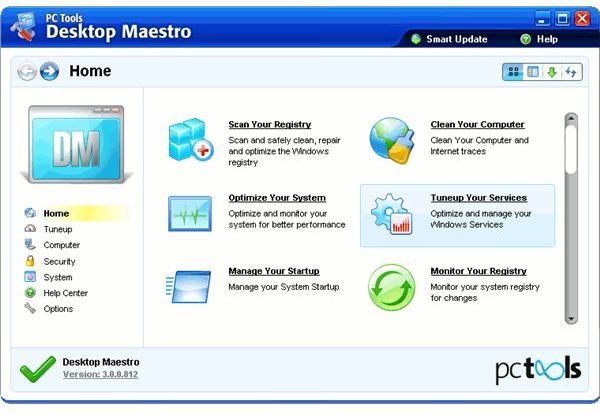 Apart from using these applications, there are some golden rules, which if followed properly and regularly, make sure your Windows PC never lets you down in terms of performance and speed. Some of these rules are regularly deleting the unusable cookies and temporary Internet files, keeping your system free from the clutter of unnecessary data and applications, creating appropriate number of partitions upon your hard disk according to your needs, using efficient antivirus and system backup tools, and trying to avoid suspicious or phishy activities on the Internet. Following these rules might not guarantee your PC a superb performance, but still might provide you a considerable amount of relief from the usual system performance related issues.