What is a Screen Capturing and Recording Tool?
In many instances it becomes necessary for you to take a screenshot of your Windows PC, and show it to somebody for reference. Consider, for instance, getting a serious bug in an application and your boss or a systems help desk asking you for an explanation. Here you can either copy down the entire message (no easy task when you consider the common debug messages many applications display) or you can use a screen recording tool to capture the message. Screen capture software is also an excellent aid in creating a video tutorial or presentation for applications, which might be of great use to a customer, class of students or your dear old dad, i.e. people who could be learning how to navigate a new application.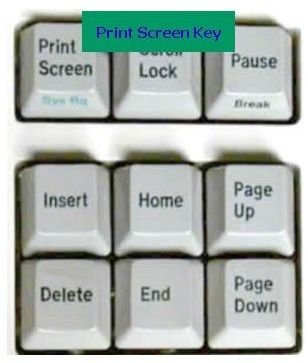 Nearly all the versions of Windows since 98 onwards support a Print Screen functionality that can be accessed right from the 'Print Screen' key upon your keyboard. The key captures the complete screen of your monitor, and sends it to the system clipboard of your Windows PC. In order to capture your PC screen through 'Print Screen' key, you can do the following:
Press the 'Print Screen' key
Open MS Paint from Start>Programs>Accessories>Paint
Open a new file by clicking File>New
Paste the copied image by pressing Ctrl+V, or through Edit>Paste command
Edit the image as desired in MS Paint, and save the file at your desired location
This is the default way of capturing a screen within a Windows PC, but doesn't offer a great deal of flexibility in terms of features and functionality. For that, we've got some cool applications out there, some of which we'll look at now.
5 Screen Capturing and Recording Applications
Camtasia Studio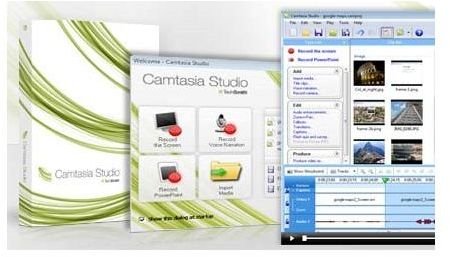 Camtasia Studio is a screen recording and capturing application developed by TechSmith. You can use Camtasia Studio 6 to record the screen video of your PC monitor, and edit it professionally to suit your needs. It lets you even divide the videos into several chapters and name them, making it perfect for creating an online tutorial. The final video can be rendered into a variety of video formats, including AVI, MOV, SWF, FLV and also MPEG-4 AVC (H.264/AAC), which is rapidly replacing FLV for its superior image quality with relatively less file size. To know more about Camtasia Studio, visit the TechSmith website.
CamStudio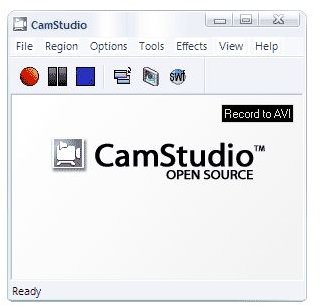 While Camtasia Studio is a proprietary software that you have to pay for, CamStudio is an OpenSource screen recording and capturing application. The good thing about this application is that you don't have to pay a dime, as it is totally free. The not so good, however, is the limited functionality, and the ability to output your video into only two file formats: AVI and SWF. For a better understanding of the application, visit the CamStudio website.
Screen Corder
A screen recording and capturing application by MatchWare, Screen Corder offers some intuitive features, that make it a special screen recording application. You can record the screen video pertaining to a particular window, screen area or the full screen, and Screen Corder also lets you insert Picture-In-Picture (PIP) videos from other video sources such as webcams. The application lets you incorporate audio bubbles and call-outs to give a speech effect, and create multiple choice quizzes for the users. The supported file formats for export are AVI, SWF, FLV and WMV. To have a better feel of what Screen Corder is, visit the MatchWare website.
AutoScreenCorder Pro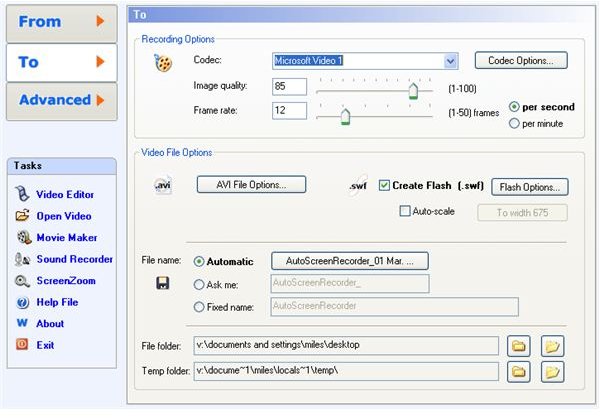 AutoScreenCorder Pro is an offering by Wisdom Soft, and apart from the regular features offered by other Screen Recording applications, it provides some interesting features such as the ability to capture non-rectangular areas, screen zoom, delayed recording, scheduled recording and capturing multiple monitors simultaneously. To know what else AutoScreenCorder Pro can do for you, visit the Wisdom Soft website.
Fraps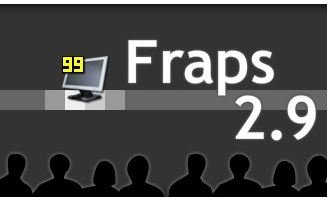 Fraps is primarily a benchmarking application, used for analyzing the number of video frames per second (FPS) different points of your PC monitor are receiving. What makes it really outstanding as a screen recording application is the high level of video output it can offer, and its capability to record audio and video of up to 2560×1600 pixel sizes. With customized frame rates ranging from 10 to 100 FPS that is excellent quality. It works with DirectX and OpenGL, and can be used to record the live action footage of your gameplay. To know more, visit Fraps website.