Introduction
The Palm Desktop manager software was created to allow you to sync your Palm device, whether you have a Palm Treo, Centro, TX or Tungsten, with your computer. This ensures that your information is always backed up in the event your device gets stolen or damaged. When you sync, you have the options to backup your calendar, contacts, tasks and memos. The desktop manager keeps your personal information, while the included HotSync Manager allows the data to synchronize from the computer to the Palm and back again. Palm Inc states that you should install the software even if you are syncing through a program such as Outlook.
Devices and Requirements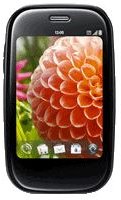 Palm Desktop 6.2 works on the Palm Centro, Treo 755p, 700p, 680, 650 and the Palm TX, Z22 and Tungsten E2. If you're following this guide, you have the suggested Palm desktop windows 7 installation process going on. You can also use this guide if using Microsoft Vista or XP. In addition, you must have a USB port and cable to synchronize and 250 MB of hard disk space. You cannot use the software if you have a computer with multiple CPUs, which should not be confused with dual or multi-core processors. 64-bit versions of any Windows, Vista and 7 included, are also not supported by Palm for USB synchronization. You may be able to sync with a bluetooth connection as an alternative.
Download
You must first download the software to begin installing Palm desktop Windows 7 style. Download Palm Desktop 6.2 and HotSync Manger here. Do not uninstall previous versions of the software.
Run Installer
Run the installer to begin installing Palm Desktop Windows 7 edition. Select your language from the dropdown menu. Allow the installer to prepare the process, which may take a few moments depending on the speed of your computer. If you have User Account Control enabled, click "yes" to grant it permission to run the wizard.
Install Wizard
Click "next" when the install wizard for Palm Desktop by ACCESS appears. Close all running applications to ensure a smooth, hassle free installation. Click "next" again and accept the license agreement. If you would like, click print to keep a copy for your records. Check the button to "download latest settings from the Internet" if you want your software to remain updated as new versions are released.
Setup Type
Choose where you want the software to install to. The default location is C:\Program Files (x86)\Palm, but you can change it if you'd like. Select complete to install all program features or custom to choose which features you would like to install. The installer includes both HotSync Manager and Palm OS Desktop. Click "next" and choose "install" to begin the process. Wait for the program to install, which will take a few moment as it creates files and preferences. Click "next" when it completes to begin your first synchronization.
Syncing Your Palm
Syncing your Palm is a simple process. Open Hotsync Manager and plug your Palm into the computer using your USB cable. Press the sync button, directly on the cable. If you are using bluetooth, your device should automatically show under Hotsync Manager. Select the items that you want to sync together from your calendars, contacts, tasks or notes. Select the service you want to sync to, such as Outlook, and click "Synchronize the files" to sync the data and save your settings.
References
HP Product Support: Palm Desktop 6.2 and HotSync Manager (Windows)
Palm Support: Hotsync Troubleshooting