Free Alpha Anti Virus Remover - How to Remove Alpha Antivirus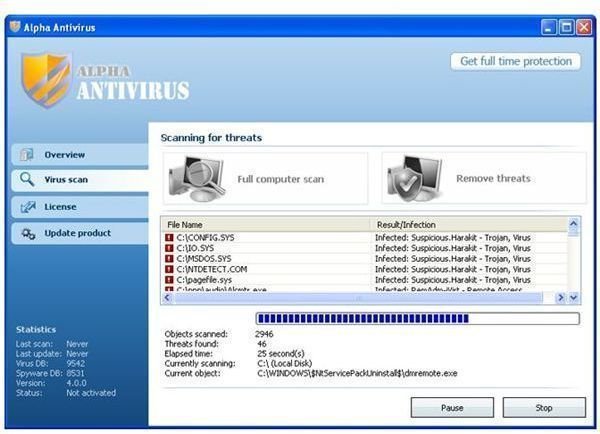 What is Alpha Antivirus
Alpha antivirus is a fake antivirus program just like Windows Police Pro or Windows Antivirus Pro, and uses the same technique to coerce the user into buying the full version of the application. Alpha antivirus has a GUI (Graphical User Interface) similar to that of Personal Antivirus, a widely known fake antivirus program that is a clone of another fake antivirus program. These fraudulent antivirus programs are just copies of each other with the main purpose to coerce the user into buying the full version of the software and then stealing financial and other important information from the victim.
Alpha Antivirus gets installed on your computer system whenever you respond to fake pop-up alert messages that offer to scan your computer. When installed, it will block your real antivirus programs and other security related software to prevent itself from being detected. Considering it as a serious threat for your computer system, you need to follow the free Alpha anti virus remover guide below.
Free Alpha Anti Virus Remover Guide
Step 1: As a first step, you first need to kill the processes related with Alpha antivirus program. Press Ctrl + Alt + Del keys together to open up Windows Task Manager. In the Task Manager window, look for the following processes under the Processes tab, and kill each one of them by selecting the respective process and then pressing End Process button to kill the process.
NetFilter.exe and AlphaAV.exe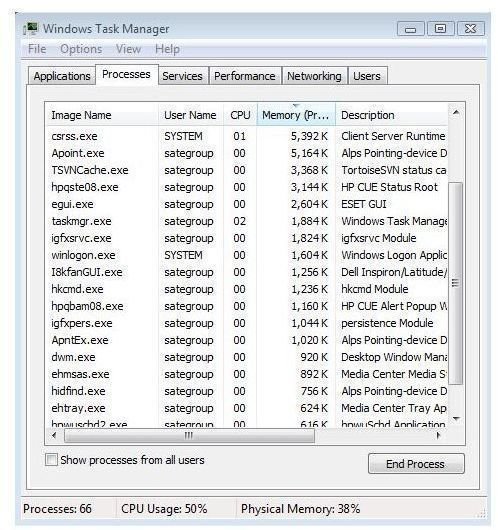 Step 2: Now, search for the following dlls using windows search function and unregister the same.
ndisapi.dll and msnaoladdon.dll
To unregister the above dlls, press Windows Key + R to open up Run window. In the Run window, type
regsvr32 /u followed by the path of the dll and press the Enter key. This command will unregister the dll from the system.
For example, regsvr32 /u C:\spyware\xyz.dll
Step 3: Now, you need to remove all the files and directories associated with Alpha Antivirus software. Search and delete the following files and directories.
Alpha Antivirus (Directory)
AlphaAV.exe, Alpha Antivirus.lnk, NDISRD.sys, msnaoladdon.dll, ndisapi.dll and NetFilter.exe
Step 4: As a last step, you now need to remove the following registry entries related to Alpha Antivirus. Press Windows Key + R to open up Run window. In the Run window, type regedit and press Enter key. In the Registry Editor window, look for the following entries and delete them.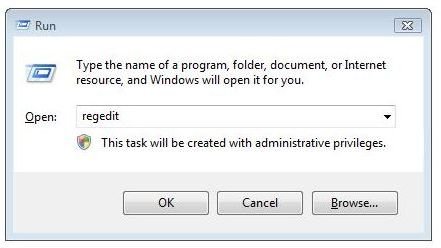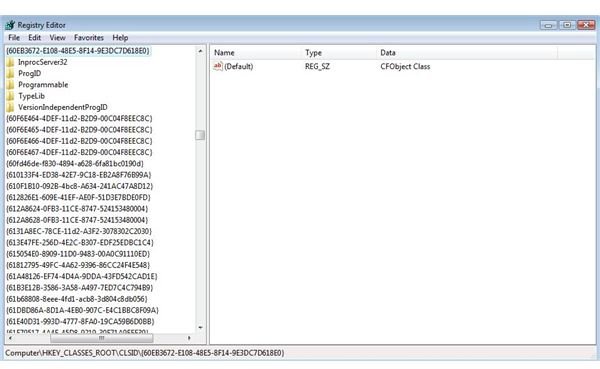 Refer to the image for removing Alpha Antivirus registry entries.
Finally, restart your computer system and download MalwareBytes Anti-Malware software. Thoroughly scan your system for the traces of Alpha Antivirus program using MalwareBytes Anti-Malware to ensure a threat free computer system.
For a quick tutorial, on how to use MalwareBytes Anti-Malware software to remove malware and other threats from your computer system, follow the link below.
How to remove Spywares, Trojans, Malwares, etc. using MalwareBytes ANti-Malware
Images Credit
Alpha antivirus application screenshot by Alpha Antivirus
Microsoft Windows Application screenshots by Microsoft