Protecting yourself Online: Changing Your Facebook Security Settings for Safety and Privacy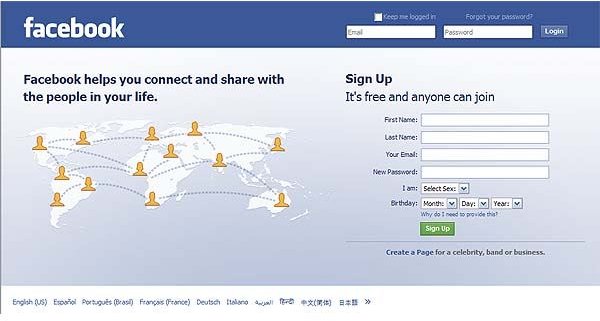 About the Settings on Facebook
The highest Facebook security for protecting your personal information is the "Only Friends" option. Unless you want the whole Facebook network world to see all your profile, photos and videos, it should be limited to people you trust. The other less secure settings options are "Network and Friends", "Friends of Friends" and "Everyone".
Your main concern should be the Facebook privacy settings found through the link at the top of the page. Other settings under this link are "Application Settings" and "Account Settings".
Adjusting your Security Settings
Go to the "Privacy Settings" link and click on "Profile". In this section you can change your security settings for your "Basic" and "Contact Information" sections. Under the "Basic" section tab, you will see a list of items in your profile that you can adjust. These include your profile, basic information, photos/videos, friends, and work/education information. Look at each one of these and determine how secure you want each one of these sections. If you are unsure, change all of these settings to "Only Friends" with the appropriate drop down menus and click the "Save Changes" button.
Other Facebook security settings are under the "Privacy Settings" section. From here you can adjust are the "Search", "Application" and "News Feed/Wall". Each of these sections has several checkbox options you can choose for what your friends can see on your Facebook page. However, you should consider adjusting the "Search Visibility" option to the "Only Friends" setting.
Other Security Considerations
When you create your Facebook account, don't display your birthday, hometown or schools you attended to everyone. Since identity theft is a big issue, limit this to family and close friends.
If you play games or use a lot of applications on Facebook, consider creating a new account that does not have any personal information in it.
Keep your Internet browser current. Since new malware and viruses are discovered all the time, having the latest software will help eliminate (updates will have info on the latest malware, viruses etc)
Change your Facebook login password often. If you share a computer (or use a public one), it is advisable that you don't set the option to remember any passwords you enter into websites.
It's great to connect on Facebook with lots of people for networking and friendship, but be selective when adding friends that will have access to your page.
Image Credit: Screenshot image used for the Facebook security settings article was created by Sheila Robinson.