How to Securely Delete Data From an External Hard Drive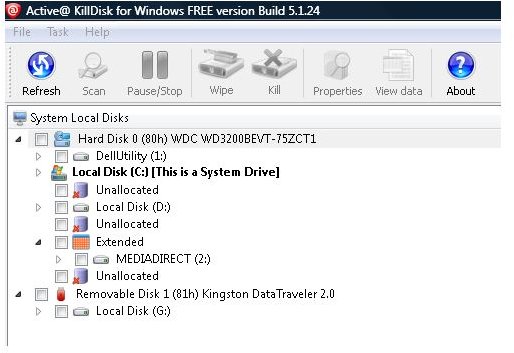 There are myriads of utilities which promise to erase any data stored on an external hard drive or advertise themselves using similar wording; however they sometimes lack the capability of overwriting free space, where lots of intact data could be left, deleted by means of emptying the Windows Recycle Bin which merely eradicates the pointer (index) to the data. Let alone are those utilities capable of zeroing out entire disks.
Unfortunately the term 'wipe a drive' is not free of ambiguity. For some it means overwriting an entire disk with zeroes or random characters, whereas as for others it only means overwriting free space on your hard disk including slack space (free space within fixed-sized disk cluster units). Those tools which can completely erase (kill or zero) hard disks are either free and usually don't support standards such as US Department of Defense 5220.22 M, or then have a small price tag.
The utility I recommend to you serves all purposes. [email protected] Kill Disk - Hard Drive Eraser 5.1 free edition is both, capable to kill as well as wipe hard disks; the free edition only writes one pass though - not enough to make data unrecoverable for large funded organizations. The current Pro DOS & Windows bundle sells for $59.95. From here on, to wipe, sticking with the vendor's terminology, means not to touch a hard drive's data but overwriting free space on a hard disk. The Killdisk utility works on all common operating systems and external disks attached.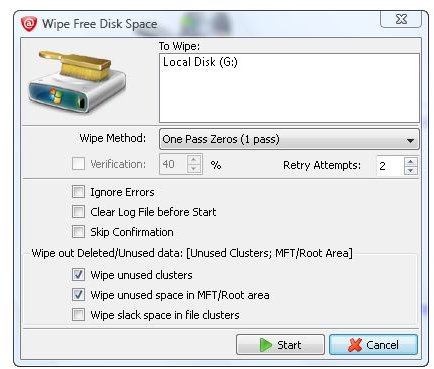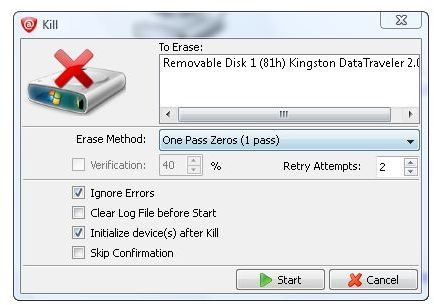 To wipe, or to kill an external hard drive attach it to your computer and run [email protected] Kill Disk - Hard Drive Eraser. In the left pane of the GUI select the external drive under consideration and hit either the Wipe or Kill symbol. Select the erase or wipe algorithm and choose among the other option if you want. Users of the Professional version may also select the number of passes. Then hit Start. If you kill the disk you have to confirm it by typing ERASE-ALL-DATA. The wipe or kill process is likely going to take a while, so you had better start it as a background process and check the progress bar once in a while, particularly if you chose multiple passes.
References
Screenshots by the writer
Author's own experience