The Best Hard Shell Fits Apple 13" Macbook Computers Perfectly: Top 5 Hard Cases for Apple Macbooks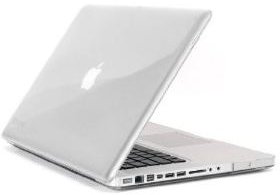 What to Look for in a Hard Shell Case for Your Macbook
When looking for a cover for your Macbook, there are several factors to consider. The first is selecting the right case for your particular Macbook model. They fall generally into two camps — 13" Macbooks made prior to October 2009 (the black/white models) and Macbooks manufactured after that date. The hard shell that fits your Apple 13" Macbook will fall into one of those two categories.
Once you know which type of Macbook you have, keep in mind these other factors when choosing a hard shell case for it:
Fit. How well does the case conform to your Macbook? Does it feel loose or snug?
Design. Are all of your plugs and ports available? Is there adequate venting for heat dissipation? Do you want extra features, like feet?
Appearance. Do you want a fashionable color? Do you want it to feel hard or soft?
Price. Hard shell cases are generally all made from the same polycarbonate plastic, so in the end you're paying for fashionable design or well-engineered fit.
Speck Products See Thru Hard Shell Case
The Speck See Thru Hard Shell Case fits all 13-inch Macbooks except the white laptops. It's got great reviews praising its solid protection, precision fit, and see-through appearance. Its design allows you to open your Macbook all the way, something not all hard shell cases offer.
The Speck hard shell runs about $32.
Speck Products See Thru Satin, Soft Touch Hard Shell Case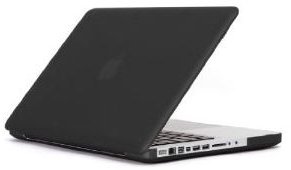 Speck also offers their Soft Touch hard shell case for 13" Macbooks. While it has a smooth, rubbery touch, the Soft Touch still provides the protection of a hard shell. Like the see-through hard shell above, this case lets the user open their Macbook all the way, and fits 13-inch Macbooks perfectly (reviewers say it "fits like a glove") while still allowing access to all external ports.
The Speck See Thru Soft Touch Hard Shell case comes in black, pink, purple, and red and costs about $32.
mCover® Hard Shell Cover Case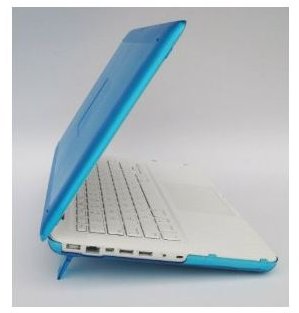 The mCover® hard shell case for 13" Macbooks comes with two unique features. One is an included silicone keyboard skin that protects your keyboard from crumbs, liquids, and more while the outer hard case protects the Macbook itself. The other feature praised by reviewers is retractable "feet" in the back that can angle the Macbook to make typing or viewing more comfortable.
Translucent polycarbonate makes the mCover slightly see-through, and it comes in 9 different colors. Given its extra features and positive owner reviews, the mCover hard shell 13" Macbook case is a steal at around $20.
Hard Candy Cases Bubble Shell 13-inch MacBook Hard Case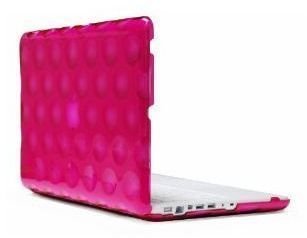 All of our 13" Macbook hard shells are based on sturdy polycarbonate plastic, but the Hard Candy hard shell Macbook case stands out for its unique bubble texture. Reviewers love the appearance and its easy snap-on fit.
The Hard Candy 13-inch Macbook hard case comes in 6 colors — black, blue, clear, pink, red, and white. It's a great deal, especially for teenagers and college students, at about $14.
iPearl 13" Hard Shell Case for MacBook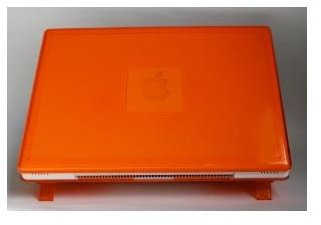 mCover's iPearl is similar to the mCover hard case above, but it's made for different Macbook models: the 13" A1181 original black or white Macbook (prior to October 2009). The iPearl is made of durable polycarbonate plastic, snaps on securely, and includes rear feet to improve typing position as well as rubber feet to keep your Macbook from skidding on surfaces.
The iPearl hard shell case for 13" Macbooks comes in 8 semi-translucent colors and costs about $18.