So, you want to buy a Mac; why not go refurbished?
So suppose that after all those years of using a PC, you're finally looking to make the switch and get your very first Mac, or perhaps you're looking for another machine to serve other purposes. Finding the right model at a reasonable price can be a challenge, as models such as the MacBook Pro or Mac Pro can very quickly burn a hole in one's wallet, depending on configuration. However, for those who don't mind both saving a good chunk of change as well as getting a machine that is quite literally good-as-new, a refurbished Mac may be right for you.
If you're a regular gadget buyer, it's likely by now that you already have a good idea of what a refurbished product really is, but many people may simply assume that the label of "refurbished" simply means that the product is inferior, for varying reasons. This is not always the case. Sometimes, in the case of Macs, for instance, it is true that a MacBook Pro may have been purchased only to have been discovered to have a dent, or an iMac may have come with a faulty screen, requiring that the product go back for repair. However, in many cases, products might simply be returned for reasons unrelated to the product's build quality. Products from both of these situations make up Apple's refurbished inventory.
Where can I specifically purchase a refurbished Mac?
Apple's online store includes all of the available refurbished products. Because this inventory is based on the products that are returned to Apple there usually is no guarantee that a specific model will be in stock at a specific time.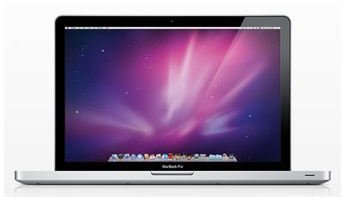 Apple states that all refurbished products are tested and certified, and include the same 1-year warranty that normally comes with newly purchased models. Realistically speaking, some of these models might be older, depending on the time that they are on sale and if newer models have been made available. If Apple has just updated their MacBooks some of the MacBooks in the refurbished inventory are likely to be the older model. This can sometimes work to your advantage, however.
For example, the present generation iMacs don't include a 24-inch option, but that Apple offers a refurbished 24-inch model for less than the cheapest configuration of the current 21.5-inch model. For someone looking for a medium between the 21.5-inch and 27-inch screens, purchasing a refurbished machine is a great option.
There are other options for refurbished Macs online, as searching around online will show, so don't be afraid to look at other potential offerings out there. However, for the fastest and most reliable choice, going straight to the source is certainly a good idea. Apple has a high standard for maintaining product quality.