Top Macbook Air Cases and Shells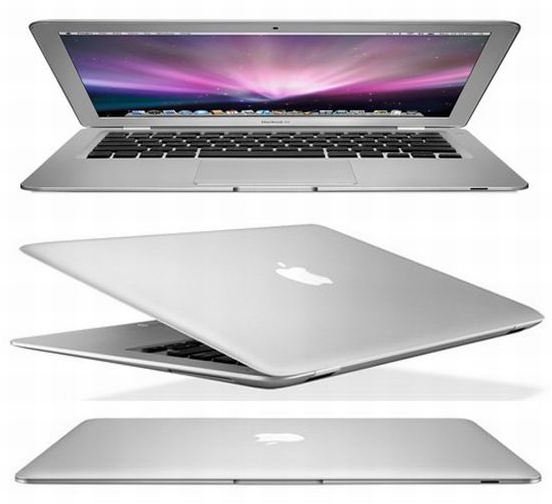 Meet the Macbook Air
The Macbook Air is the Macintosh's thinnest laptop. In fact, it is the thinnest laptop on the market. It is only 0.7 inches thick. The Macbook Air is 12.8 inches long and 8.9 inches wide. Being thinner makes it lighter and more portable, and offers a neatly designed laptop. That being said, there are some disadvantages to the thin laptop. It doesn't offer a lot of ports to interface with. It only offers three as a matter fact, one audio jack, one USB port, and one mini display port. The laptop may be smaller, but the price tag definitely isn't, and as expensive as this laptop is, you'll definitely want it safe while traveling.
Apple's Own Macbook Air Case
The Macbook Air being an Apple product, they've of course made their own cases for it. One of the most popular is the Neoprene Sleeve. Customers have given it a five star satisfaction rating, and for good reason. This is a soft case to carry your Macbook Air around with you, but just because its soft doesn't mean it doesn't protect your laptop. The case has a slim fit for the slimmest laptop. The interior of the case is lined with three millimeters of cushioning for extra protection. To see this case in the Apple Store click here.
Apple's Own Macbook Air Shell
If you're looking for a shell for your Macbook Air instead of just a case to carry it in, Apple has you covered their too. A shell is more protection for your Macbook Air when your using it. It stays on the laptop at all times, where as a case is just to transport the Macbook Air. One of the most popular shells for the Macbook Air is the Speck See-Thru Hard Shell. It comes in two colors, black and white. The shell covers the entire outside of the Macbook Air. The shell is made of Shatter-proof polycarbonate, and is composed of two snap on pieces. By itself, it weighs in at 12.5 ounces. Currently, this shell is rated at 4/5 stars by customers in the Apple Store. To view this shell in the Apple Store click here.
iPearl Shell
Apple isn't the only company to make cases and shells for the Macbook Air. There are also third party companies who will offer their own cases and shells. One such shell is made by a company called iPearl Inc. The shells they offer are cheaper than those in the Apple Store and come in a wider variety of colors. The iPearl shell, like Apple's, is made of shatterproof polycarbonate. If you order the iPearl shell for your Macbook Air, they also throw in a keyboard cover for free. To view the iPearl shell for your Macbook Air click here.