Hard Drive Upgrade On A Mac mini: Hard Drive Shopping Guide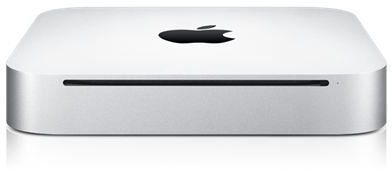 First Things First…
It's worth noting before we begin that this is not a hard drive replacement guide. I cannot tell you how to replace your Mac mini hard drive, so if you're looking for the step by step instructions on the removal and subsequent re-installation of a new drive into a Mac mini, you'll have to check elsewhere on BrightHub. However, if you need a list of a few dependable hard drives and how to tell them apart, you've come to the right place.
Tip #1: Make Sure It's a SATA Drive
If you've never heard the term "SATA" before, here's a quick run-down for you:
Old hard drives were called "PATA" drives, and were a lot slower than the new "SATA" drives. This means that newer computers have almost entirely switched over to the use of SATA, including your Mac mini. The only downside to this is that SATA drives also have a smaller max capacity, with even the biggest ones clocking out at 750GB. This is by no means small, but if you're a heavy music or video editor, you may have to invest in an external hard drive. The Mac mini functions using these SATA drives, so when you're buying, make sure you're buying right.
Tip #2: It HAS to be 2.5 Inches
Another standard for a hard drive upgrade on a Mac mini is that they use 2.5 inch drives, NOT the slightly more common 3.5 inch SATA drives. What you'll notice is that these are slightly more expensive than their PATA counterparts, but if you get a hard drive of the wrong size, it will neither fit nor function inside your computer. So remember: 2.5 inch SATA drive.
Tip #3: If It's Cheap, It's For a Reason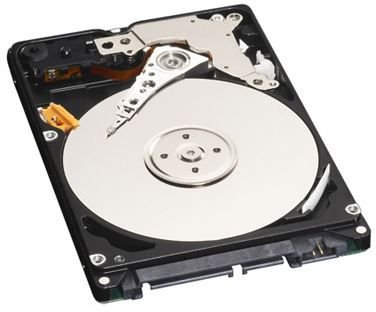 Mac mini hard drives are not all that cheap, and if you screw up by buying a cheap one that doesn't work, you will end up regretting it. Your best bet is to buy parts that are made specifically for the Mac mini, which can only be found online from various retailers. Here are a few of your options:
Apple 661-3886, Apple 661-4104, and Apple 661-4420: These three hard drives are proprietary Mac mini hard drives, delivered from third party retailers directly to you. The downside? You need to figure out which model (3886, 4104, or 4420) your hard drive is and then install it yourself if you want it to work.
Tip #4: Find Out Your Serial Number and Search!
There are a bunch of hard drives out there that work with the Mac mini. Despite the obvious limitations you have on you when shopping, the amount of results you may get can be staggering, and your best bet is to simply look for your exact hard drive and buy another one of it in a larger size. Once you figure out the serial number, head to a website like Amazon.com or (better yet) the Google Shopping page and plug those numbers in. What you should get is a list of various hard drives like yours, and all you need to do is select the size you want and order it
References:
- Information is compiled from author knowledge and from here, as well as linked product pages above.
- Images were taken from here and here.