Every time that Apple releases a major version of iTunes, a subset of people tend to complain about any significant changes that have been made. Since the first release of iTunes in 2001, the music and multimedia library has seen ten major revisions, with the most recent version being 10.1.2. While many of the additions since the initial release have been welcome, you may find that others are cumbersome and unnecessary.
The main advantage of reverting to an older version of iTunes, is that you will not be overrun by features that you do not need. If you are running a low-spec Mac computer with a large media library, you may find particular versions run slowly. To decide what old versions of iTunes you can use, you must consider the limitations of each old version and decide what features you need. The first major consideration to make concerns the edition of Mac OS X that you are running.
Acquiring Old Versions
For most freeware, a number of websites exist for you to download older versions of an application. With iTunes, however, many websites do not offer complete lists of download links for the old version of the software. Kioskea offers version 8.2 for download and the iHackintosh blog has links for versions 7.4 through to 8.2. If you want a specific version, you will probably be able to find the old iTunes software version using your preferred search engine.
After you have downloaded your old version, uninstall the existing version of iTunes from your Mac by dragging it to the "Trash" and then emptying the bin.
Mac OS X 10.4 Tiger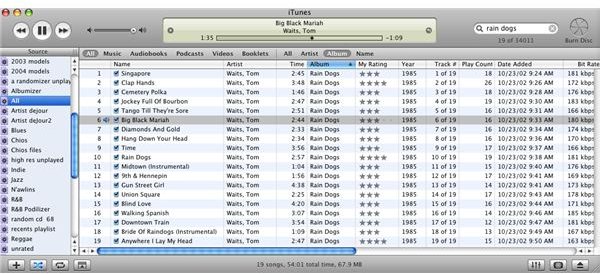 If you are running Mac OS 10.4 Tiger, then the earliest edition of the iTunes you can use is 4.7.1. This version does not allow you to use the iTunes store or any Apple device released after the first generation. This is, by all accounts, not recommended.
The 6.0.5. revision is the earliest version you can use that allows you to access the iTunes store. 6.0.5. can be used with many first iPod Classics up to the fourth generation as well as various other first and second generation iPod and Apple devices.
Mac OS X 10.5 Leopard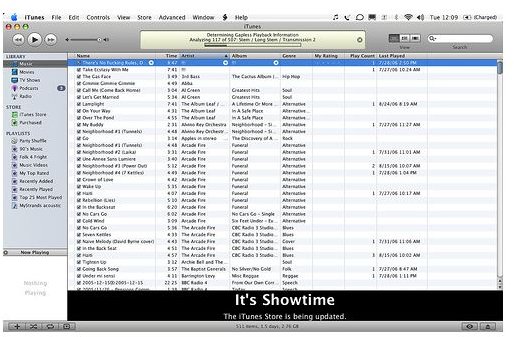 If you are running Mac OS X 10.5 Leopard, then the oldest version of the iTunes software that you can use is 7.4.2 (this version was bundled with the 10.5 operating system). With this version of the iTunes software you can use all Apple devices released before the iPhone 3G. Therefore, for anyone with a first edition iPhone, this is the oldest iTunes software version you can use. Version 7 brought about considerable graphical user interface (GUI) changes, introduced Cover Flow, and allowed for gapless album playback.
On Leopard, you can also revert to version 8.0, 8.1 or 8.2. These old versions of iTunes introduced compatibility with, amongst other devices, the iPod Nano 4G, the iPod Shuffle 3G and the iPhone 3GS respectively. Version 8 introduced the Genius side bar, the new Grid View and the capabilities for HD TV shows.
Mac OS X 10.6 Snow Leopard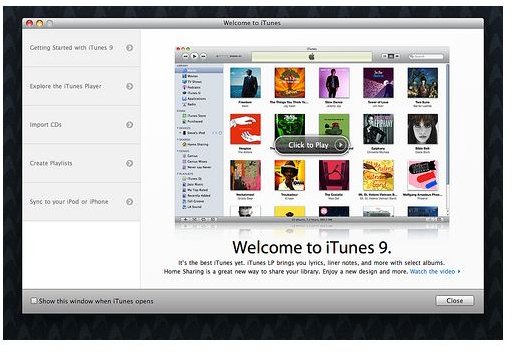 If you are running the most recent revision of the Mac OS X operating system, 10.6 Snow Leopard, then you are much more restricted in old versions of iTunes that you can use. The earliest possible version you can use is 8.2.1 whereby Genius and other major GUI changes had already been implemented. Version 9 redesigned the iTunes Store again and updated the GUI further. Version 10 launched the social networking side to iTunes: Ping.
References
"iTunes version history", wikipedia.org/wiki/ITunes_version_history
"ITunes 5 search", swanksalot, flickr.com/photos/swanksalot/41257450/
"ITunes 7", Mat Honan, flickr.com/photos/honan/241737864/in/photostream/
"ITunes 9", riddle_ flickr.com/photos/riddle_/3904071397/in/photostream/