Nisus Writer Pro (5 out of 5)

Nisus Writer Pro is a powerful word processor that I use for writing anything from articles to novels. You can customize the palettes to suit your workspace, organize your files with the Document Manager and assign any keyboard shortcut to any menu.
My favourite features are the Dictionary and Thesaurus and the live word count, both of which sit in the inspector palette by default. The Find & Replace feature works well in finding words or groups of words that you need to change. You can open Nisus files in any word processor, thanks to its native .rtf format.
Other features include Indexing, bookmarks, cross-references, macros, mail merge, styles, floating images, footnotes and endnotes, table of contents and floating images. A free trial is available to test Nisus Writer Pro. The price is $79.
Mellel (4 out of 5)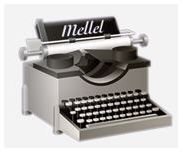 Mellel is a popular Mac OS X word processor that is stable enough to handle long documents, whether you are writing the Great American Novel or a long and complex technical manual. Format your documents with styles, style sets, auto-titles (automatic formatting of headings) and templates.
View, navigate and edit your documents with the outlining and editing features. The auto-outline feature automatically creates outlines whenever you add an auto-title to the document. View your document structure with specialized tags, such as figures or table captions, or display them separately.
If you have ever tried to self-publish a novel or book, then you have run into the formatting problems called widows and orphans at one point or another. Mellel tackles this by allowing you to keep the lines together at the beginning or end of a paragraph. You can also opt to keep the whole paragraph together.
You can also format your document to have unlimited columns, which you can customize exactly the way you want them to look. Mellel also offers a superior footnote and endnote system that lets you control all aspects of your notes. You can use shortcuts to make applying complex layouts and formatting easier.
Mellel's interface takes some getting used to at first. Once you get the hang of it, you will never want to go back to Word. A free trial is available for you to test the program out before you buy it. The price is $39, after the trial expires.
Pages (4 out of 5)

Pages offers both word processing and design capabilities for your documents. When you first open the program, you are given the option of selecting any one of a number of templates or choosing a blank document. The interface is simple and uncluttered. If you want to open the Inspector, you can do so by going to the View menu and clicking on the option.
You can choose fonts, plus add images, tables and 3D charts, manipulating them so that they are positioned just right on your pages. Also, you can apply simple effects such as shadows, reflections and frames around your images. Finally, you have complete control of how the text flows around your graphics.
What I liked best about Pages is its ease of use. You don't have to wade through a manual to learn how to do the simplest things, unlike Word. I liked the live word count and how it is placed at the bottom of the document so that you are not distracted by it. Exporting documents is a simple two-step process. You can export your documents as PDFs, doc, rtf, txt and ePub.
Pages is part of the iWork program and is available at the App Store or on Amazon for $66.
Bean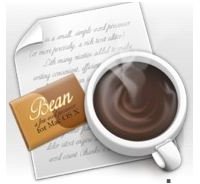 Bean is a light word processor that offers plenty of features to type whatever type of document that you need. The following features include a live word count, a Get Info panel, date-stamped backups, an Inspector panel that lets you control a variety of your documents features (such as line spacing), page layout and more. Bean is an open source program, which means that it's free.
OpenOffice

OpenOffice is an open source suite that offers a word processor, spreadsheet, drawing and presentation program. Once you install it on your computer, you can open any of your existing files without experiencing any compatibility problems. You can also create PDF files directly from OpenOffice.
References
1. Nisus Software, Inc., Nisus Writer Pro, https://nisus.com/pro/
2. Redlers.com, Mellel, https://www.redlers.com/mellel.html
3. Apple.com, Pages '09, https://www.apple.com/iwork/pages/
4. Bean, https://www.bean-osx.com/Bean.html
5. OpenOffice, https://why.openoffice.org/