Finding a Video Capture Card for Ubuntu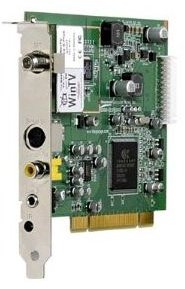 Does Your Ubuntu HTPC Need a TV and Video Capture Card?
Setting up a Linux Ubuntu based multimedia or home theatre PC is a great way to minimise costs on an expensive operating system like Windows XP Media Center and focus on getting hold of the best hardware.
For such a setup you will need a video capture card that is capable of viewing and recording TV and saving it to your hard disk drive. Such a card might also be compatible with a variety of video formats and might even be able to save video information from analog devices as well as digital video cameras.
There are several video capture cards for Ubuntu available, either thanks to manufacturers providing drivers or the open source community building their own.
Choosing the Right TV Card
Because the of the wide options available for viewing TV, choosing the right video capture card for Ubuntu will depend on your current circumstances and receiver hardware. For instance, do you have satellite TV or cable? Or do you receive pictures over the air from a transmitter?
If you want digital TV on your Ubuntu media centre or HTPC, then the capture card you are looking for should be:
DVB-T – terrestrial
DVB-S – satellite
DVB-C – cable
These types of card might include single or dual tuners – the latter will allow you to watch one station while recording another, or record two stations. You should be able to find a suitable device from around $40 (around £60 in the UK).
Drivers and Compatibility
Finding cards that will work under a Linux operating system isn't as easy as browsing Amazon for a good choice and checking which operating systems are supported by the device - you will need to do more research based on the type of card and the number of tuners in order to find out if there is a Linux driver suitable for the device. This is a regularly-changing world of information, so there are a couple of websites that you should visit to get the most up-to-date details.
V4L Wiki - the LinuxTV WIKI
Generally speaking, Hauppauge TV cards are often compatible with Linux distros, and sometimes without updates to the devices firmware.
Pro Video Capture Cards for Linux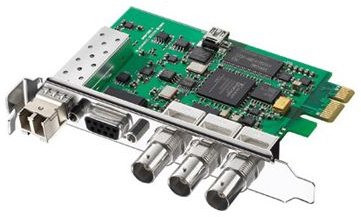 If your interest isn't TV cards but pro-standard video capture cards for Ubuntu Linux, then you will need to be aiming your sights in a slightly different direction.
PCI devices with multiple channels and full-motion capabilities will set you back somewhere in the region of $150 or higher (ranging from £80-£350 in the UK), with many such devices natively compatible with Linux. Again, the resources listed above will provide far more detailed and pertinent information concerning these types of device, and again thanks to the nature of Linux distros such as Ubuntu you can focus on purchasing quality hardware rather than paying for an expensive operating system.
(Images via amazon.com)