Feel At Ease Migrating to Evolution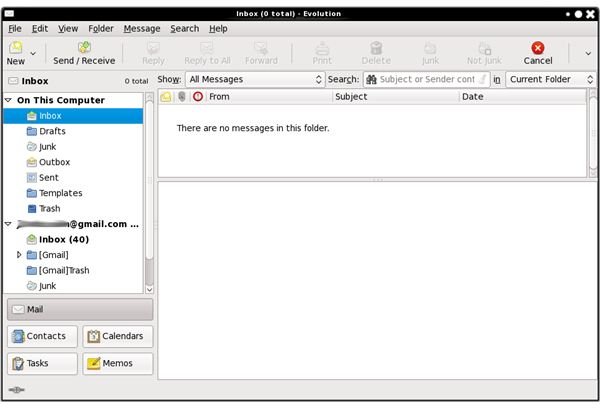 Main Window
Main Window
When you open Evolution you will be on the default application which is email. As you can see (in the image above), the layout should look quite familiar. By default the layout is a horizontal, two-pane email layout. Many users prefer a vertical layout. This can be changed by going to View - Preview - Vertical View.
Like Outlook, Evolution has simple to use icons for all of the basic tasks for email:
- New email
- Send/Receive email
- Reply, Reply to all
- Forward
- Delete
- Print
- Junk
- Not Junk
- Stop
Notice that the New button has a drop-down arrow. This allows you to create new items from other applications within Evolution. If you click and hold the downward point arrow (to the right of the New button) you will a list of the new items you can create. Some of these items include:
- Mail Message
- Mail Folder
- All day appointment
- Assigned task
- Contact
- Meeting
- Shared task
and more.
Of course you can create these same items if you are within the given application by clicking the New button. For example, if you are in the Calendar application you can create a new event by clicking the New button. If you are in the Tasks application you can create a new task by clicking the New button.
New Mail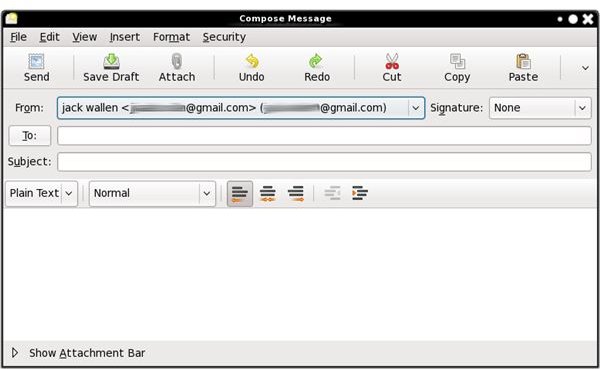 Creating a new email
Once you click the New button in the email client a new window will open that should look very familiar (see the image above). As you can see the creation of an email is done is a very similar fashion to that of Outlook. Once you are done you simply click the Send button and your email is off.
The same holds true for each application. Click the New button and the window you are greeted with will seem very familiar.
New Appointment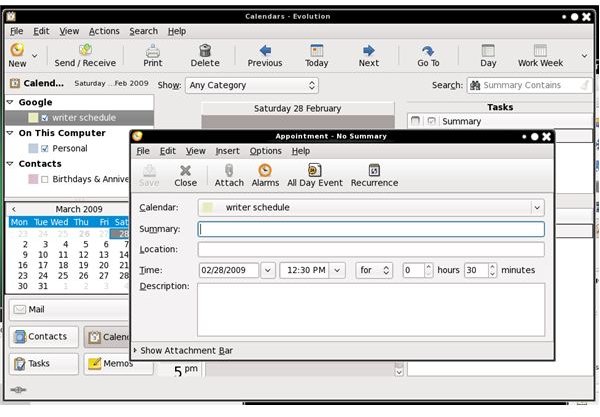 Creating A New Appointment
Click on the Calendar button in the button left corner of the Evolution window to open up the Calendar application. From there click on the New button to create a new appointment. From there it should be obvious what you need to do. If you've used Outlook, you'll feel right at home.
Final Thoughts
The Evolution groupware suite was created to closely mimic Microsoft Outlook. This was done so that users could easily migrate from the proprietary, costly solution to an open, free solution. Evolution is an outstanding replacement that will make you feel right at home right away.