Releases
Like most software, Ubuntu has gone through many releases. Canonical now works on a six-monthly release cycle, and the latest version is 8.10, indicating the tenth month of 2008. Releases are known by names as well as numbers and the sequence to date is as follows:
Warty Warthog – 4.10
Hoary Hedgehog – 5.04
Breezy Badger – 5.10
Dapper Drake – 6.06
Edgy Eft – 6.10
Feisty Fawn – 7.04
Gutsy Gibbon – 7.10
Hardy Heron – 8.04
Intrepid Ibex – 8.10
Jaunty Jackalope – due 9.04
In general each release has been an improvement on the last, though there are reports of some features like wireless networking being broken between one version and the next. For users in this situation, Canonical maintains a downloadable collection of old releases at old-releases.ubuntu.com/releases. The latest versions of Ubuntu can be obtained from www.ubuntu.com/getubuntu. This in turn links to a large number of 'mirror' sites.
Ubuntu, Kubuntu and Xubuntu
All official variants of Ubuntu are free open source software and can be obtained as ISO CD image files from the websites listed below. CDs and DVDs can also be bought from the site. Users on limited budgets can ask for some variants to be mailed out to them on CD for free, though there is a backlog and they may have to wait several months.
The 'flagship' variant of Intrepid Ibex which most users install is the GNOME-based Ubuntu Desktop Edition. It is distributed as a bootable 'live' CD which can also be used for hard disk installation. A Server Edition designed for web hosting PCs is available from the same page. This incorporates standard open-source hosting software such as Apache and MySQL 'out of the box'.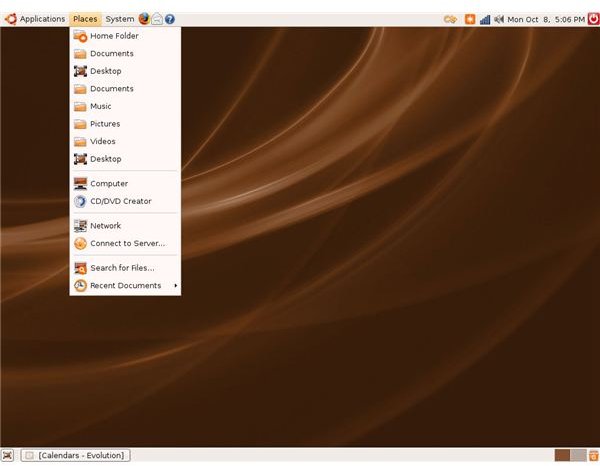 Next in terms of popularity is probably the Kubuntu variant, which uses the KDE graphic interface rather than GNOME. This has its own website at www.kubuntu.org and a growing band of enthusiastic users. It provides an extensive revision of Ubuntu which uses KDE-related tools and utility software. KDE is allegedly more Windows-like and more flexible than GNOME, but both interfaces can be extensively customized and will run most of each other's software, so the functional differences are not large.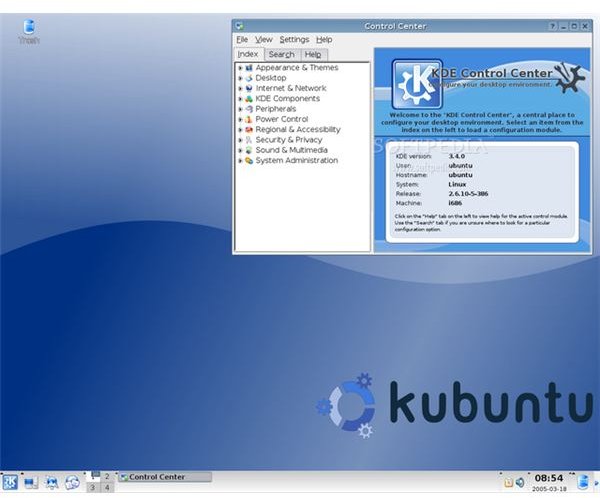 The same goes for Xubuntu, at www.xubuntu.org. This is designed for the XFCE graphic interface, and as this is an environment often used on older and slower PCs, Xubuntu is a lightweight system designed for speed and compact size rather than power and ease of use.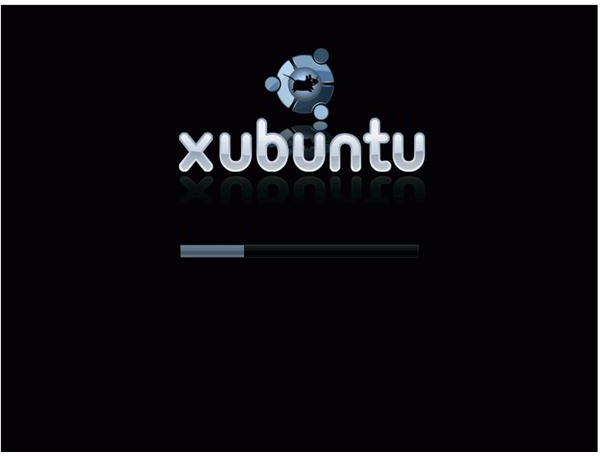 Edubuntu, Gobuntu, Mythbuntu and Ubuntu Studio
Edubuntu (www.edubuntu.org) is a GNOME-based variant designed for use in schools and other educational institutions. It comes with a range of educational applications preinstalled and also avoids using proprietary or copyrighted software that may cause legal problems with copying and distribution in different jurisdictions. Edubuntu repositories contain 'application bundles' of educational software relating to particular subjects or curricula.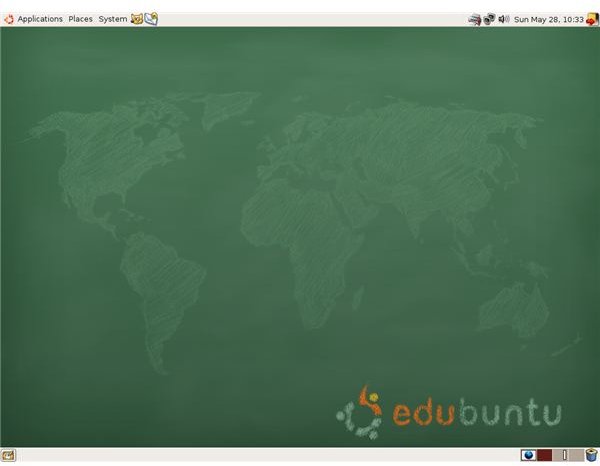 Gobuntu takes this approach even further, carefully maintaining a distro with completely licence-free public domain software which should be immune from any legal challenges. Gobuntu does not (yet) have its own domain name but can be found at www.ubuntu.com/products/whatisubuntu/gobuntu.
Mythbuntu (www.mythbuntu.org) is an Ubuntu variant focused upon setting up a standalone MythTV based PVR system. MythTV is an open source software-based equivalent for the popular Tivo broadcast recording and playback system, and PCs running Mythbuntu are intended for use as home entertainment devices. Other applications and tools which are not essential for this purpose are omitted from the distribution.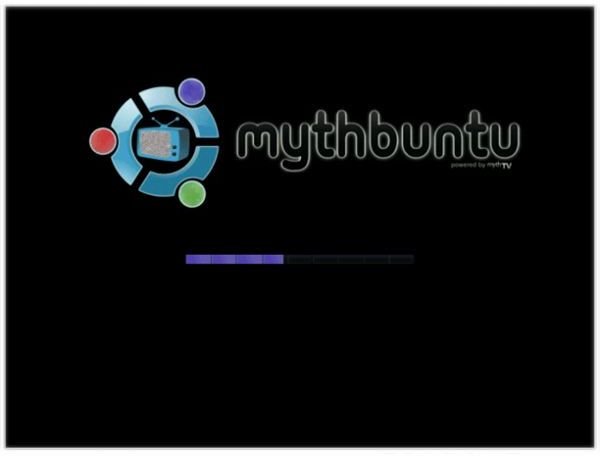 Finally, Ubuntu Studio (https://ubuntustudio.org) is designed for creators of multimedia – graphics, video, music, sounds and animation. It contains kernel modifications which are designed to reduce audio and video latency, as well as a suite of open source multimedia programs. Studio is the only current release of Ubuntu which is too large to fit on a single CD and thus must be downloaded or installed from a DVD.
There have been, of course, many unofficial versions of Ubuntu assembled and distributed by power users and homebrew enthusiasts, and some of these, like Linux Mint, have gone on to acquire an official status and distribution network of their own. Windows users may feel a little bewildered by the enormous range of software made available in this way – and all for free! – but take heart; it's all part of the fun!