Installing Firefox 4 in Ubuntu Linux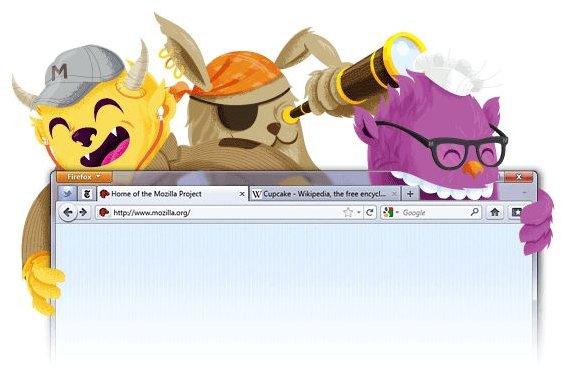 Firefox 4 has officially been released but as you know Linux distributions are not always going to add a new pacakge to their distribution immediately upon release. Security and stability are a high priority in Ubuntu so it will take some time before you will see Firefox 4 in the official Ubuntu repositories. In most cases it is best to wait until a software update shows up in the official Ubuntu repositories but in the case of Mozilla and Firefox 4 you're pretty safe installing it from their stable PPA or via binary package download.
(Image: https://mozcom-cdn.mozilla.net/img/covehead/firefox/main-feature.png)
Ubuntu Firefox 4 Mozilla Stable PPA
Adding the stable Mozilla PPA to your Ubuntu Linux software sources is very easy and something I do immediately on a new Ubuntu Linux install. This PPA will make sure you always have the latest stable versions of both Firefox and Thunderbird.
To add the Mozilla stable PPA and update Firefox to version 4 via command line open a terminal window and execute the following commands:
sudo add-apt-repository ppa:mozillateam/firefox-stable
sudo apt-get update
sudo apt-get install firefox ubufox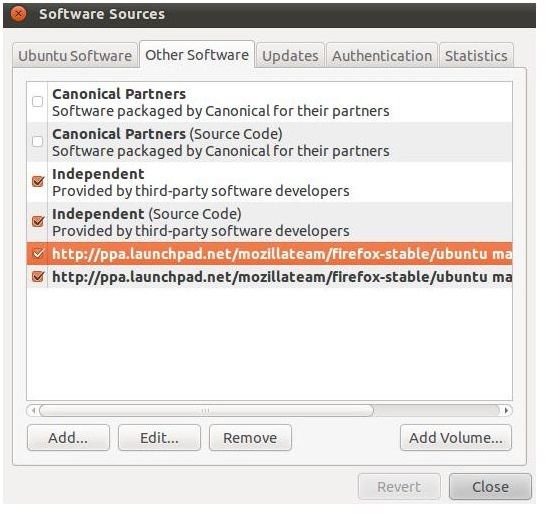 To add the Mozilla stable PPA and update Firefox to 4 via GUI (Graphical User Interface) you will need to take the following steps:
Click System > Administration > Update Manager
With Update Manager open click Settings in the bottom left hand corner.
With Software Sources open click the Other Software tab.
On the Other Tab click Add and enter https://ppa.launchpad.net/mozillateam/firefox-stable/ubuntu and click Add Source.
Close the Software Sources window and click Check on the main Update Manager screen.
The Ubuntu Linux Update Manager will now show updates to Firefox and various other Firefox related packages which you can go ahead and install. Once the downloading and installation of these packages is complete you will have the latest stable version of Firefox 4 on Ubuntu Linux.
Ubuntu Firefox 4 Binary Install
Another option for installing Firefox 4 on Ubuntu Linux is to visit the Mozilla Firefox download page and get the binary file from there. Many Linux users are intimidated when it comes to the installation of software via a binary file but it really is not as hard as you may think. In order to install Firefox 4 from the binary file you just downloaded (the assumption being you download it to your Home folder) you will need to open a terminal window and execute the following commands:
cd ~
tar xjf firefox-*.tar.bz2
At this point simply close any running instances of Firefox and run the Firefox script in the Firefox folder.
~/firefox/firefox
If you are happy with the results and want to use this new version of Firefox 4 you can simply create a shortcut on your desktop that points to the Firefox script.
In Conclusion…
Firefox 4 has seen some great improvements over Firefox 3 and installing Firefox 4 on Ubuntu is a simple process. I recommend all users of Firefox upgrade to Firefox 4 on Ubuntu even while waiting for Ubuntu to add it to their official repositories. For more information on what's new in Firefox 4 please see my aptly titled article: "What's New in Firefox 4."
References
Ubuntu Linux Community Documentation, FirefoxNewVersion: https://help.ubuntu.com/community/FirefoxNewVersion