Examining the Lineup of ASUS Laptop Computers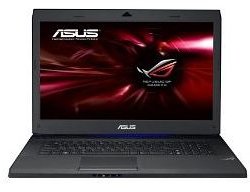 Laptops for All Purposes
Several names spring to mind when looking for a laptop to buy – Dell, Apple and HP usually spring to mind first of all, as well as Sony.
Then there are some of the smaller names, like Acer, MSI and finally ASUS. Surprisingly ASUS aren't all that small, however, and regularly supply hardware to some of the larger notebook manufacturers. This has led to them kicking off their own range of laptops a few years ago, with one of their biggest successes being the Eee PC.
ASUS produce a superb line of laptop computers, from standard notebooks to low-spec netbooks and laptops running Windows XP, which is still a popular operating system.
We're going to look at each of the Asus laptop computer lines in turn.
ASUS Gaming and Multimedia Notebooks
ASUS' range of notebooks includes devices designed for gaming as well as business and multimedia. High-end laptop computers for gaming, for instance, feature Intel Core i7 processors, high quality graphics processors and around 1TB of storage all for upwards of $1849 on Amazon (£1300 in the UK).
Meanwhile their multimedia laptops start at $699 (£400) for the K50 model powered by an AMD Athlon II M520 (2.3GHz) and rise to $870 (£760) for models featuring a variety of Intel Core 2 Duo and Core i3 and i5 processors. There are around 15 laptops in this range.
All of these details should tell you that ASUS aren't about pushing out the most powerful laptop for each price band; instead they tailor their devices for the purpose it is designed for.
ASUS Laptop Computers with Long Battery Life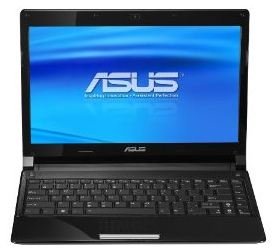 Other ASUS models are designed to provide users with the best battery life in different form factors, and all are built to the same high quality.
Their multimedia performance range, for instance, features an efficient 6 cell battery and takes advantage of Windows 7 Home Premium's power saving options. These computers are also equipped with superior components that the standard multimedia range, again to maximise efficiency.
If you want real power saving in your ASUS laptop computer, however, the Portable Long Battery Life range of 13.3" laptops are as powerful as the average desktop and feature Intel Core 2 Duo, Core i3 or i5 processors with considerable storage and DDR II RAM. Such an example would be the ASUS UL30A-X5 Thin and Light, available in the US for $649 with a 1.3GHZ Core 2 Duo CPU, 4GB RAM and 500GB HDD.
ASUS Netbooks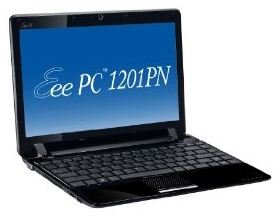 Finally, Asus have become well known over the past few years for their success with the Eee PC. They basically developed a new portable PC market in the shape of the netbook, a low spec notebook suitable for browsing the web, playing retro games and word processing.
One of the top models is the EEE PC 1201N Series, which is a world away from the original Eee PC with its restricted RAM, tiny solid state hard drive and small screen. These modern netbooks have 1.6GHz Atom processors, 2GB of DDR2 RAM, 250Gb of storage and even run Windows 7! These ASUS netbook computers start at just $500 on Amazon (£264), although if you can get a model with XP installed you will be paying even less!
ASUS laptop computers can be purchased directly from the ASUS online stores or from a selection of retailers such as Amazon.