How to Perform Hard Drive Recovery After Overwrite
Whenever we store a document in a PC, and then store another document with the same name and in the same location of the disk, Windows alerts us, inquiring if we're certain we want to overwrite the original document. If we choose Yes here, the original document is overwritten, and from that point going back to alter our choice is not possible.
Overwriting files or the entire hard drive makes our data unavailable in the Windows file system (FAT / NTFS), but fortunately there are several ways of hard drive recovery after overwrite. One way is to use the Windows System Restore program (found in Start -> All Programs -> Accessories -> System tools). However, by the time you use the program after a hard drive overwrite, chances are that several files (Windows temporary files or any other files) have been written over your original files several times. That means you have less chance of getting your files back in their original condition, or even getting them back at all.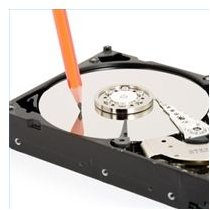 So, what should be done to recover your files from an overwritten hard drive in their original form? Well, the answer to this question is simple: Whenever your files or folders are overwritten, immediately use a data recovery program. Search the Internet for a good data recovery program. Once found, download it on your computer and then use it to recover your files.
Important: If possible, use another computer to do this job. Until your overwritten files are recovered, you should avoid using your computer. This will prevent the overwritten files from further damage or from being lost for good.
There are a lot of data recovery programs for restoring files and folders from an overwritten hard drive. Some of the good ones I know of are Stellar Phoenix Windows Data Recovery and PC Inspector File Recovery.
If you use any of these programs or another program, you should check the company's website first to see whether the program is compatible with your version of Windows or not. This is important because many programs work only on certain versions of Windows, and some programs require 32 bit or 64 bit Windows to install.
Most data recovery programs work very similarly. Whichever software you use, you need to select the hard drive that has been overwritten from the program's window, let the program scan the drive and analyze the content, which can take a while. Once the program finishes analyzing the hard drive, it will show you the files that have been recovered partially or fully. Now select the file that you need, and provide a location where you want to store that file. You could also use an external hard drive, USB Flash drive or a network drive to store the recovered file.
If the data r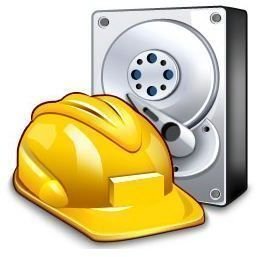 ecovery program proves inefficient in your situation, you may consult a data recovery company. Because they are experts in hard drives and data recovery, they can easily tap into the areas of the hard drive where overwritten documents reside and retrieve them.
Hard Drive Recovery Tips
For better odds of a hard drive recovery after overwrite, here are some handy tips that will help you stay confident that your overwritten data will stay safe from further overwrites, and increase the chances of recovering the files in their original form.
Do not copy any files to your hard drive.
Avoid browsing the Internet.
Avoid launching unnecessary programs.
Use your PC as little as possible.
Do not restart your PC.
Free up some space on your hard drive.
Delete old files that you do not need any more, or move them to an external drive like a Flash drive.
Consider installing a data recovery program on your computer, even if you have not had any data problems yet. If possible, avoid installing the program on the hard drive that has been overwritten, and instead install and run the program from a secondary disk, if available.
— If your hard drive is ever damaged, you can recover your data from the drive. Learn how to recover data from a damaged hard drive easily.
Related Articles
Learn How to Recover Corrupt Files From an External Hard Drive
How To Change A Motherboard Battery