Portability and convenience are the twin pillars of laptop success. Many people own laptops but these handy devices come in a very wide range of shapes and sizes. From small notebooks to desktop replacements, laptops all have one thing in common – they need laptop cases.
If you aren't a fan of traditional cases then you might want to check out laptop bags instead. The thing is, you won't get the same level of protection and easy access from bags as you do from cases. The majority of laptop cases are designed to offer a snug fit, great protection and easy access to your device. They also typically have pockets for your accessories and they come in a range of styles.
Whether you are a businessman or woman and need a neat, briefcase style case or you would prefer something with a little more personality you'll find a great option here. So, without further ado, let's dive into a world of options.
Small Case for a Small Laptop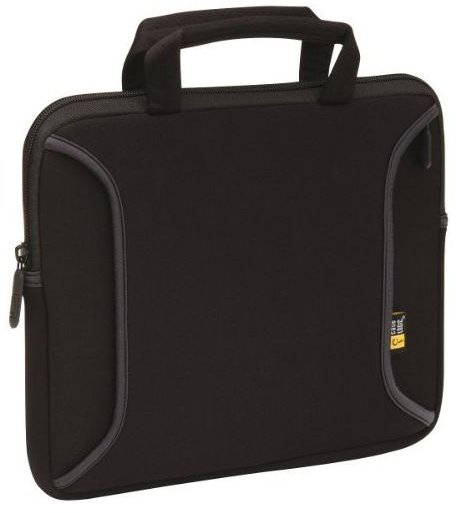 Some of the most popular cases are super cheap and very basic. Case Logic manufacture a wide range of laptop cases but one of their most popular products is the Case Logic LNEO-10 Ultraportable Neoprene Notebook/iPad Sleeve. Designed for 10 inch devices it is weather proof, has a padded handle for carrying and features an accessory pocket. It's not pretty but it can be snapped up for a low price.
MacBook Cases
The style kings of the laptop world don't come cheap so cases are essential to protect your MacBook. In keeping with the sexy, slim nature of the range there are some products designed to show off your MacBook, with protection and practicality a distant second. You could go for a hard case for your MacBook Pro and you'll find plenty of MacBook Air cases and shells to choose from. Most of these options are actually designed to stay on the laptop and while they might offer a bit of protection without ruining the look of your MacBook they aren't necessarily going to help you carry it around. You'll find a mixture, with some more practical options, in the best cases for Apple MacBooks round up.
Statement Cases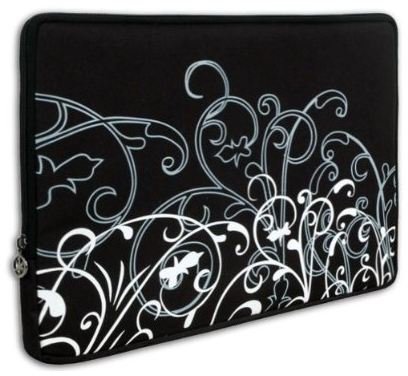 Apple doesn't have a patent on style, not yet anyway but they've probably applied. Even if you have a different make of laptop you might still want something a bit different to carry it in. There are plenty of cases you can make a statement with. Fancy laptop casings and skins can brighten up even the dullest of laptops. You might also consider some colorful choices. If you're worried about the environment then check out some of the eco-friendly products that are available now.
The vast majority of laptop cases are fairly plain but you can find patterned options with images or designs. This Black and White Fleur Carrying Case Sleeve designed for notebooks is a good example. It is a basic sleeve to protect your laptop from scratches and you'll still need a bag for carrying it around but it certainly stands out.
Big Cases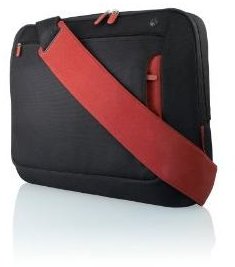 You don't want to have to carry a case and a separate bag around with you. It is also important to get laptop cases with enough room for your laptop and the hard case, if you have one. The best solution for comfort and convenience is to go for something big. For a complete solution which will protect your laptop and give you plenty of room for whatever else you need to carry around check out the Belkin 17-Inch Messenger Bag. It is fully padded, comfortable to carry, weatherproof, it has plenty of extra room and it doesn't scream "look at me and my expensive laptop!"
More Laptop Cases
Manufacturers are churning out a huge variety of cases. It is a clear indication of how mainstream laptops have become. There are styles to suit virtually any taste. If you like the quilted look then the top quilted laptop cases article is for you. At the other end of the spectrum you can seek out the most rugged protection designed to ensure your device survives a nuclear blast, even if you don't. They look extremely secure but they'll be overkill for most people.
Expensive Cases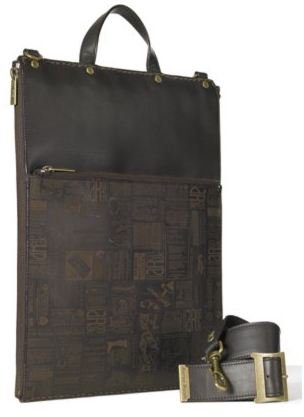 If you're looking to splash the cash and price is no object then maybe this chocolate brown leather Aaron Barak Men's Classics Laptop Computer Case will grab you. The vintage style is attractive, it is crafted from the highest quality leather and it offers versatile storage but the price tag could well be enough to put you off. It is easily one of the most expensive options around.
Hopefully one of the laptop cases on the list here grabbed your attention. The Belkin Messenger Bag gets my vote but if you have other ideas post a comment and let us know.