Digigear External USB to 34/54mm Express Card Adapter/Reader/Write (PCU10)
This external Express Card port allows you to use Express Cards with any computer that has a USB port. Data transfers at 480 Mbps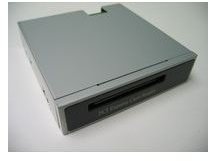 between the card and the host, while the external cabinet allows you to share your Express Card devices between your laptop and desktop computers. This adapter will auto detect USB based Express Cards. When using PCI-E based Express Cards, you have to manually configure the device. It might take some work to get Express Card devices like the MoGo Presenter Mouse, but most devices should be configurable.
Startech USB to Express Card Adapter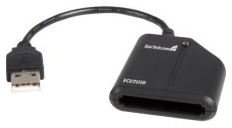 Startech's adapter connects an Express Card to USB port through a minimal molded plastic socket rather than a cabinet. Conveniently connect this adapter cable to a USB port on a Mac or PC to use your Express Cards with a computer that is not natively equipped. Use this adapter for mobile broadband cards or that wireless sound card you've not been able to use since your new computer doesn't have an Express Card slot.
SIIG JU-000012-S1 USB-to-ExpressCard adapter
Whether you have too many Express Cards in use or have a computer that doesn't have an Express Card port, this device made by SIIG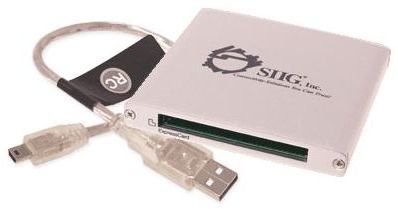 can get the job done for you. By enabling hot swappable Express Card compatibility, your Mac or PC can enjoy the use of your USB based Express Cards. For a very low cost, this compatibility can be yours.
MicroU2E USB 2.0 to USB 2.0 Mode ExpressCard 34|54 Host Adapter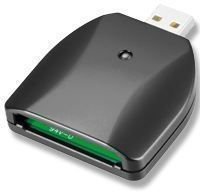 This device from MicroU2E is perfect for using your USB mode Express Card wireless adapters, storage media cards. This adapter features dual USB cables to supply additional power (no external AC adapter is required). This adapter is not compatible with PCI-E based Express Cards such as Firewire and Ethernet adapters.
Novatel Wireless Express Card to USB Adapter
If you have a USB 2.0 port on your laptop or desktop PC or Mac, than you can use your Novatel Wireless Express card with it. This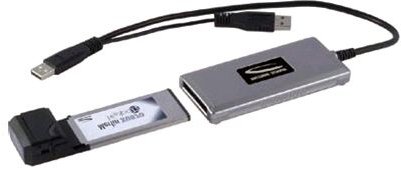 external adapter features two USB connectors for extra power to help run Novatel Express Card devices. Since this device is designed specifically for use with the Novatel Wireless Express Card product, it is unclear how it might respond to other Express Card devices.
Syba SD-ADA20003 USB to ExpressUSB 34mm Converter
This external adapter by Syba is a low cost adapter that will connect your Express Cards to any computer via an external Express Card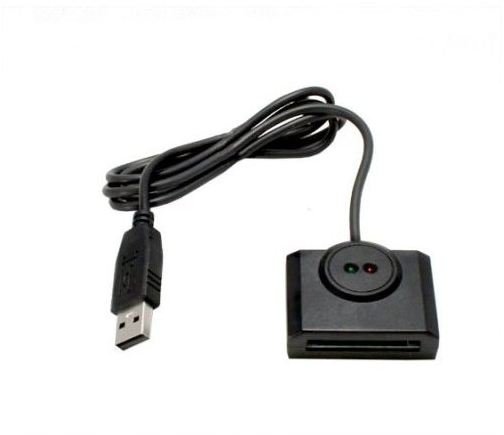 socket that plugs into any USB port. This device will operate your Express Card based wireless modem so you don't have to spend the money buying a new one if your laptop or desktop computer doesn't have an Express Card port. The connector on this adapter is shallow, prompting some users to report that it is too short and allows Express Cards to fall out. Before using this with an Express Card storage device, consult the device manufacturer to see if it is compatible.