Finding the Best Touch Screen Laptop Computer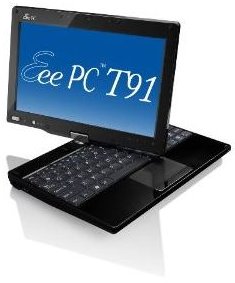 Touch screen laptop computers are not as popular as laptops with standard LCD screens. Most people are content to use the keyboard and touchpad to navigate through Windows and get work done while staying mobile. Consequently, it is difficult to find a wide selection of touch screen laptops.
However, touch screen laptops are convenient for those willing to venture into a new way to interacting with a computer. Popular with graphics artists, students on the move, and people who fly frequently, touch screen computers may become even more popular as their prices drop and people embrace a new technology.
This article identifies and discusses the Top 3 touch screen laptops available today. If you have a genuine need for a touch screen or just want to explore an up-coming computer technology, one of these touch screen laptops is sure to appeal to you.
3 – ASUS Eee PC Touch T91
We will look at our third choice on our list of touch screen laptops first. This is the budget-priced ASUS Eee PC Touch T91 computer. Featuring an Intel Atom Z520 1.33GHz processor and 1GB DRR2 RAM, this laptop won't break any speed limits but is perfect for ultra-portability.
This touch screen laptop comes standard with a 16GB solid-state hard drive with Windows XP Home pre-installed. Its 8.9 inch touch LCD display is large enough for the commuter or jet setter and yet small enough to carry in a briefcase. At just US $455, this is a bargain for a portable touch screen laptop.
2 – HP TouchSmart tm2t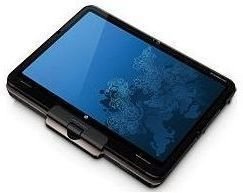 Unlike the ASUS above, the HP TouchSmart tm2t series touch screen laptop is capable of running Windows 7 64-bit Home Premium or Professional. With its Intel Pentium 1.3GHz processor and 3GB DDR3 memory as standard equipment, this touch screen laptop doesn't skimp on features.
Topped off with a 320GB 7200RPM SATA hard drive and a 12.1 inch WXGA High-Definition LED screen, this touch screen laptop gives standard laptops a run for their money. Priced at US $899.99 for the base model described above, this is a great middle-of-the-road choice between portability and price.
1 – Dell Latitude XT2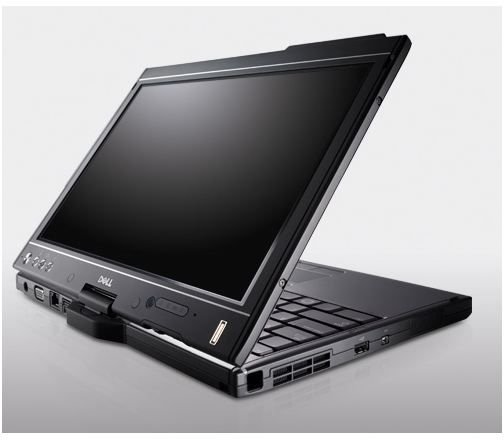 At the top of the list is the Dell Latitude XT2 touch screen laptop, with the most power. Featuring an Intel Core 2 Duo 1.40GHz processor and Windows 7 64-bit Home Premium or Professional and a WXGA LCD 12.1 inch screen, this laptop is a great choice for students and business professionals.
Unfortunately, the Dell Latitude XT2 comes standard with only an 80GB 5200RPM hard drive and 1GB of DDR3 memory. These specs are likely to make Windows 7 drag along at an ungainly pace. This laptop's saving grace is its small size at just 1 inch thick. This is impressive given that this laptop is capable of running Windows 7.
If you need power but want a small size, this laptop is for you. Just consider spending more to upgrade the hard drive and RAM for a pleasant Windows 7 experience. At US $2,423, you had better have a big reason to drop down that kind of money for a touch screen laptop that is a bit crippled in its base configuration.
Conclusion
The Top 3 touch screen laptops discussed in this article represent a wide range of price, portability, and features. Touch screen laptops are hard to find among standard screen laptops but there are a few manufacturers willing to take a chance on an evolving technology and an uncommon method of interacting with a laptop computer.