A Buyer's Guide to the Best Portable Scanners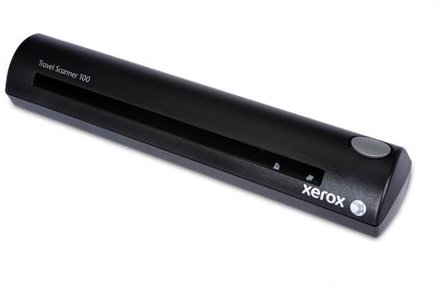 The convenience of a laptop computer is undeniable but you can't take your entire office with you on the road. What you gain in portability, you lose in capability when it comes to printing, scanning, and other tasks.
Luckily, some companies have released a series of portable scanners for those who need the ability to scan documents while on the road or sitting in the coffee shop. Popular with salespeople, authors, and especially insurance adjusters, find out which mobile or portable scanner will bring back some of the convenience of working in a full office. Read on to learn about the Top 5 portable scanners.
1 – Xerox Travel Scanner 100
Proving that portable scanning need not be expensive, Xerox's Travel Scanner 100 combines portability and cost-effectiveness. The Travel Scanner 100 features a 600dpi optical resolution, 24-bit color depth, and 8-bit monochrome depth. This mobile scanner not only connects to your laptop using USB 2.0 technology, it is powered by the USB cable as well. With a street price of US$149.99 and dimensions of 1.5x2x11.4 inches, Xerox proves that portability doesn't have to cost an arm and a leg.
2 – Ectaco C-Pen 20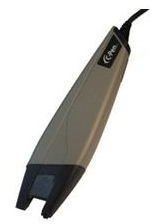 The Ectaco C-Pen 20 portable scanner is unlike any other scanner on this Top 5 list. With a pen-style design, Ectaco demonstrates that not all quality scanning comes from a sheetfed unit. Although time consuming to scan an entire sheet of paper, the C-Pen 20 is designed for those times when you just want to scan portions of a document and don't want to lug around a full portable scanner to do the job. With a street price of US$117.95, this is the perfect choice when you only need to scan small amounts of information from hard copies.
3 – Plustek MobileOffice D28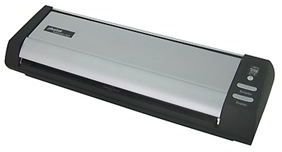 Plustek's MobileOffice D28 portable scanner brings you closer to a full-featured office scanner than ever before. Featuring 600dpi optical resolution, 48-bit color depth, and 16-bit monochrome depth, this mobile scanner is capable of scanning documents up to 9.45x14 inches. This portable scanner is popular with those who do research in law libraries and others who need to be able to scan large documents on the fly. With a street price of US$269.99, this is one mobile scanner that is worth the investment.
4 – Fujitsu S300

Fujitsu throws its hat into the portable scanner market with the S300. The S300 mobile scanner is a close facsimile to a home or office scanner with its 600x600dpi optical resolution and 8.5x14.17 inches maximum document size. What sets the Fujitsu S300 apart from the others is its ability to hold 10 letter sheets at a time and the convenience of being able to see PDF and JPG proofs with its thumbnail viewer. With a street price of US$269.99, it is priced similarly to the Plustek MobileOffice D28 above. Which to choose depends on how you will use the portable scanner and which features fit your needs best.
5 – Plustek MobileOffice D600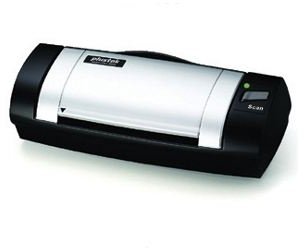 Last on our list of portable scanners is the Plustek MobileOffice D600. Unlike the others, the D600 has a maximum document size of 4.1x5.8 inches - less than a half sheet of paper. Still, this scanner fills the niche market for those people in the field who need to scan small documents and want a petite scanner to do the job right. Featuring a 600dpi optical resolution, 48-bit color, and 16-bit monochrome, this scanner is perfect for salespeople, insurance adjusters, and those needing to keep track of lots of business cards. The Plustek MobileOffice D600's street price of US$279.99 may seem steep, but if you need this kind of portability, it may be worth the price.
Conclusion
The ability to scan documents is not something most people would think to take with them into the field. Scanning is normally left to times when in the office. With any of these scanners on this buyer's guide to the Top 5 portable scanners, you can bring a little more of the office with you when the need arises.