The Best 5.1 Surround Sound PC Speaker Systems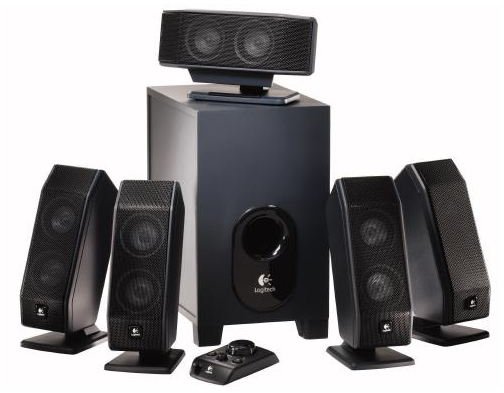 You're Surrounded
Computers are amazing multimedia machines. They are capable of seamlessly playing movies, games, and music. But in spite of this, most computers sold today come with a dinky pair of PC speakers no larger than a box of tissues and no more powerful than a mouse. Such systems might be fine for beeping at you when a program crashes, but they're no good for listening to your favorite music.
That's where a good sound system comes in. There are some great 5.1 surround sound systems available for the PC. These systems will dramatically improve your experience with movies, games, and music. The three 5.1 surround sound systems listed here are some of the best.
Logitech X-540
When you think of 5.1 surround PC speakers, you probably think of dollar signs. After all, surround sound systems are never cheap.
I've got good news - you're wrong. The Logitech X-540 PC sound system is a full 5.1 surround sound system, and it only costs around $80 dollars. Granted, the X-540 sound system isn't going to bring huge sound. It is rated at 70 watts, and while that is enough to rock your office, it isn't enough to rock your house.
But not everyone needs to rock their house. The Logitech X-540's sound becomes muddy when turned at eleven, but for casually listening to music in a home office or playing a PC game it is entirely adequate. If you want 5.1 surround sound on the cheap the X-540 is absolutely the system for you.
Logitech G-51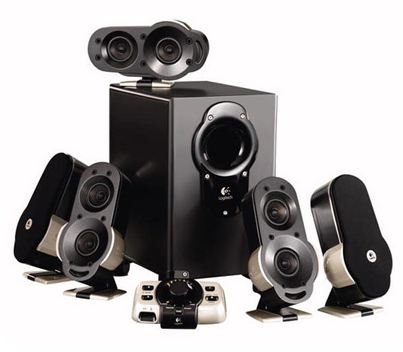 If the X-540 doesn't have the power you're looking for, but you're still on a budget, consider the Logitech G-51. A step above the X-540, the Logitech-G51 is rated 155W of power. The subwoofer is a little larger than that of the X-540, and the speakers are as well.
The results of these improvements are noticeable, particularly as the volume of the system is raised. The G-51 can become muddy in dynamic musical sound tracks, but is still sufficient for most ears during any other activity. It is extremely good for games, where the larger subwoofer helps convey the thump of a large explosion.
Of course, being a little bit larger than the X-540, the G-51 is also a little bit more expensive. At about $160, the Logitech-G51 will have you digging deeper into your wallet.
Logitech Z-5500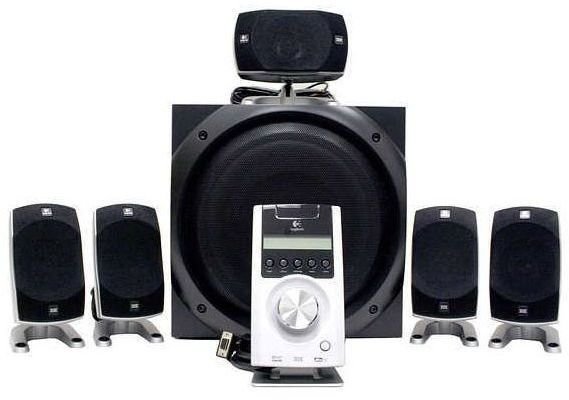 It was eight years ago when I purchased my first Logitech PC sound system. I don't remember its name, but I remember that it had a huge subwoofer, 4 satellite speakers, and was capable of producing so much sound it could be heard by the neighbors across the street - something I found out the hard way.
Logitech's systems were exceptional in those days, and they've only become more exceptional over time. While many companies have pulled away from selling high-end surround sound systems for PCs, Logitech has refined the concept (as you can see clearly in these recommendations - there just isn't anyone left who provides competition to Logitech). The Logitech Z-5500 is essentially the modern day incarnation of the sound system I owned many years ago, except that it seems to be even louder or clearer. There isn't anything else available for the PC which is as clear at high volume, although the stock bass setting is a bit much.
And then there is the price. At about $400 bucks, the Logitech Z-5500 is a steal. Yes, $400 bucks is a lot of money - but there are less impressive home theater sound systems available at twice the price.