Key Recovery How to: Recover Product Keys for Your Programs Using Key Finders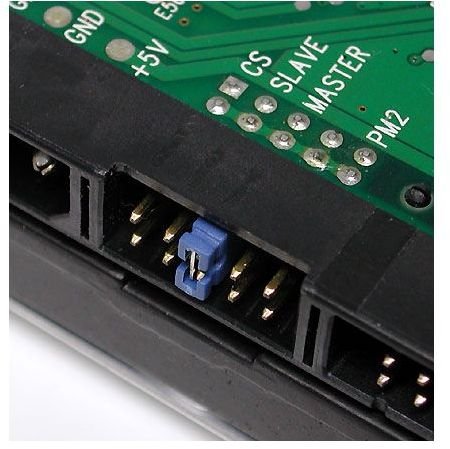 Introduction
It is really annoying to realize that you can't find the product keys for the software you have legally purchased after a computer crash or reinstall. To save ourselves from this situation, we have to record our product keys somewhere but our records could get lost anytime (most commonly a sticky note placed in a "good" place). Before you go for a reinstall or before any system crash happens, it is always good to have your product keys ready, to be safe than sorry. We will look at the product key recovery in two parts:
Your system has crashed and you're not able to boot.
Your system is running.
Crashed System
This is the most difficult situation that you will face. You will need to open your computer case and remove your hard disk. To do that, simply turn off your computer, unplug it from the outlet, open the case and touch the metal parts of the case to discharge the static electric that is already on your body. After that, remove the plugs from the hard disk. Then, carefully remove the screws (or the handles) which hold your disk. Be careful not to drop the disk. When you remove it, turn it on its back and set the jumper to "Slave." In the image on the right, take out the blue jumper from its position and plug it to the slot to its left (the second from the left). Place the hard disk into an anti-static bag.
Now, find a computer that runs Windows. Connect the hard disk as a secondary disk (slave) to the computer. Boot the system and make sure that the second disk is available under My Computer. If you have followed everything correctly so far and if your hard disk is not suffering from a hardware failure, there is no reason to not to see the disk. (If the computer that you connected the hard disk has only one unpartitioned disk, then your disk will possibly be labeled as D:\). Download the Backup Key Recovery program. Go to the File menu and select the Windows\System32\Config\Software folder on the secondary disk (the D:\ drive in our example above). Backup Key Recovery will automatically find and retrieve all the keys for you (it can recognize and recover product keys from over 800 software products). When the program recovers the keys, select Save As and save the keys in text (txt), comma delimited (csv), Excel workbook (xls), Access database (mdb), web page (html) or XML file.
Running System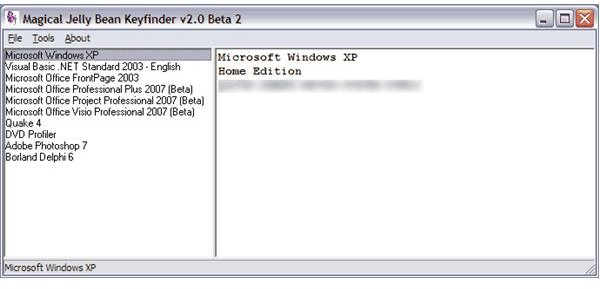 This is way easier than the above steps. Download the Magical Jelly Bean software to your computer and run it. The key finder will retrieve almost all of your product keys, such as Windows 95/98/2000/ME/XP/Vista/7, Server 2003/2008, Office XP/2003/2007, Photoshop, games, etc. which are on your computer. Simply back them up to a safe place and you're done.
You can also give WinGuggle, a different key finder, a try, which only works for Windows and Office product keys (CD keys). Additionally the program can change/remove/back up the OEM logo and information, and reset them to original settings if you are interested in making such changes.
Conclusion
Recovering product keys from your computer is not as hard as it seems if your hard disk is not suffering from a hardware failure. If this latter case is so, then do not touch it in any way and seek professional assistance. When your files are recovered, you can go with password recovery. If there is no hardware failure, in the worst case scenario, you will just need to get your hands a little bit dirty and use a key finder as we have just seen.
References
Article: Author's own experience
Screenshots courtesy of:
Hard disk: ZDNET: www.zdnet.com
Magical Jelly Bean: Palprince: www.palprince.com