Help With Your Hard Drive: How Do I Delete Everything On My Computer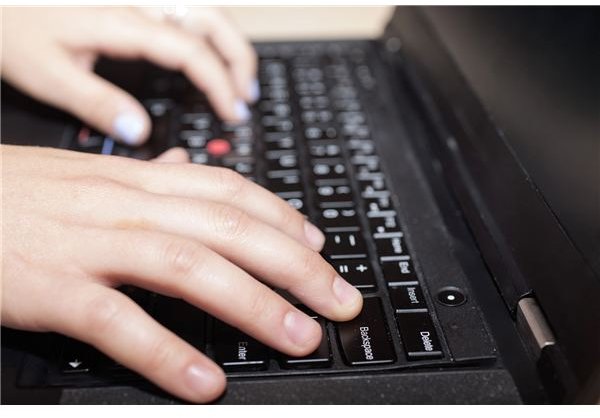 Preparation
Deleting everything from your computer is an irreversible process. Therefore, it is always wise that you back up important data such
as browser settings, favorites and other settings as well as important files (audio, video, MS Office, etc.) before starting the delete process.
Not many people still use dial-up internet, but if you do, e sure you know the dial-up number, username and the password. Similarly, look for all the content on your disk that you do not want to lose and back it up.
You can use Outlook's or Outlook Express's Import/Export feature to download e-mail messages and contacts onto a separate disk. Read Protecting Your Outlook 2010 Data Files and Back up, Restore and Archive Outlook 2007 Data to learn more about backing them up.
Removing Everything Including Windows
Is malware on your computer causing a lot of trouble? If it's become a real mess you are wondering, "How do I delete everything on my computer?"
If you wish to delete everything from a non-system partition, you can format it, or you can manually delete every folder. To format a non-system partition, open Windows Explorer (press Win Key + E), right-click the partition you want to format (i.e. C, D or other) and press Choose Format. In the new window that opens, press Start to format the partition. To delete every folder manually, select each of them and press the Delete button.
If you have decided to get rid of everything from your Windows partition (The system partition), you must format it. To do this, follow this:
Windows Vista
Get a Windows Vista setup disk and boot up your system with it. Windows Vista setup will walk you through many options until you get to the screen where you are asked to choose which partition to put Vista on. To format the drive, just click the button at the bottom that says Format.
Windows XP
To format Windows XP, boot your computer with the Windows XP setup CD and after some time, a blue screen will appear. There will be a box showing all available drives and the partitions that exist on them. Use Up and Down keys to highlight C: partition and then press D. When the next screen appears, press L to complete deletion. You will be taken back to the main blue screen and in place of C:, Unpartitioned Spacexyz will be shown. Again, using the Up and Down arrow keys, select this and then press C to create a new partition. In the next screen, you will be able to enter a partition size. You will be taken back to the main screen and this time "C: Partition1 [New (Raw)]xxx" will be shown instead. Highlight this and press Enter. The next screen will let you choose file system, highlight your choice and press Enter to start the process of formatting your partition.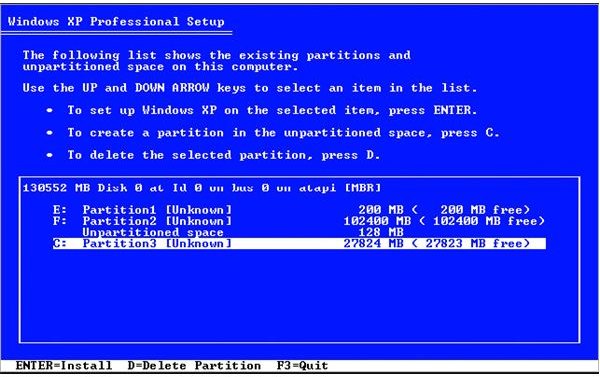 Windows 8
Windows 8 allows you to "refresh" your computer as a possible solution before you actually go to a full restore. If you do have to launch a restore, your computer will prompt you through a few screens and then it will finish on its own.
Removing Everything Except Windows
If you want to learn how to remove everything on your PC except Windows and have plenty of spare time to do this job, the Windows Add/Remove Programs feature is the best option. Add/Remove Programs allows you to uninstall every program on your computer one by one. This will be time consuming, but will allow you to leave Windows intact.
To remove individual programs from the Add/Remove Program feature:
Go to Windows Control Panel

Double-click Add/Remove Programs. A list of all installed programs on the computer will be shown.

Select the program you wish to remove and then press the Remove button. Windows will

start uninstalling the selected program.

Repeat step three for each program until nothing is left in the list.
Using Windows Add/Remove Programs to remove software from your computer takes a lot of time but it is the safest way to remove programs while keeping Windows and its settings, as well as all the device drivers.
Windows Add/Remove Programs can remove almost every installed program on your computer, but there still could be some programs sitting on your computer that are not shown in the Add/Remove Programs and must be removed manually.
There is not any special method for manual removal of programs. It requires you to explore each partition of your hard disk drive and manually delete every folder except for Windows, Documents and Settings (Users in Vista) and Program Files.
Individuals wanting a quicker solution can use Windows System Restore. Although this method will not remove anything from the computer, it will restore your computer to a past date when there was less data on your computer. To use System Restore, go to the Start menu -> All Programs -> Accessories -> System Tools and select System Restore. When the Windows System Restore window appears, click Restore My Computer to an Earlier Time then click Next. Follow the onscreen instructions to complete the restore process.