Time for a New Monitor?
We spend a great deal of time staring at screens. When you are looking at images, the size of the screen is largely a matter of personal preference. When you are looking at text, however, the screen size is less a matter of choice and more a matter of health. Screen strain is a real problem for people who spend a minimum of 8 hours in front of a computer. This means that, since you will be unlikely to change your job because of this problem, we need to get you a larger screen. So today, we are going to be looking at inexpensive 22 inch monitors for your computer. Each of the monitors you will see listed below is less than $200.
The Models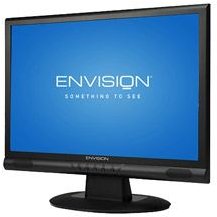 Envision 22 Inch LCD – $196
This model has a 1680 x 1050 resolution, bottom mounted controls and built in speakers. The built in speakers will function well in smaller rooms but in larger rooms you may have some issues with the sound being too soft for listeners in the back of the room.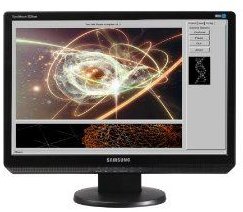 Samsunh Sync Master W2220WM 22 inch LCD – $179
This model has a resolution of 1680 x 1050 and weighs in at about 15 pounds. This models stand has less range of motion then some of the other models, so it is good for using with a wall mount.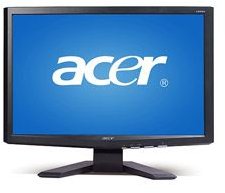 Acer X223Wbd 22 Inch LCD – $198$
This Acer model is a touch green. It uses, on average, 25-60% less power than other standard models of 22 inch LCD displays. The screen has a 1680 x 1050 resolution and a high contrast ratio that allows the colors to have a very high level of saturation. You will not be disappointed.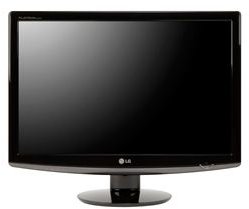 LG W2252TQ 22 inch LCD (Refurb) – $199
This selection is a refurbished unit, but you will get good quality. The viewing resolution is 1680 x 1050, and the picture is very clear. It has a tilt access of 170 degrees for both the horizontal and vertical axis. This gives you a great ability to move the display, provided that you do not plan to wall mount it. You may be surprised to find that this model weighs less than 10 pounds and merits Energy Star certification.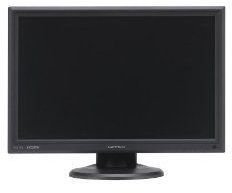 HANNS-G 22 Inch TFT LCD Display Monitor – $159
This may not be a brand that many of you have heard of, but this model is, by far, the least expensive of the group. This model is heavy as well – it checks in at more than 20 pounds, so it's not good for wall mounting.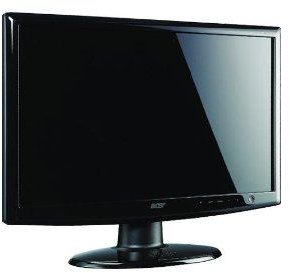 Acer 2H13H 22 Inch LCD – $189
This model comes with a three year warranty and has a resolution of 1920 x 1080. It has a front mounted control panel and built in speakers. These speakers can deliver serious sound even in large rooms.
Tips on Finding Your Own Monitor.
Even though these displays give great value for the money. $200 may still be out of your price range or you may an even larger monitor. So, if you're still shopping, I've put together these tips that will help you find the perfect display for your situation quickly and easily.
Step One: Decide on your budget and the size of the monitor you want to buy.
Step Two: Do your research. You can either comparison shop by checking the sites of retailers individuality or use a comparison site to get multiple quotes at once.
Step Three: If you can not find what you want through retail sites, try auction sites such as eBay.
Step Four : Shop for refurbished models. Most retailers have a refurbished section buried somewhere on their site. If you shop this section, you will find discounts on used monitors. Just be wary of any site that will not guarantee the condition of the monitor when it reaches your home. You don't want to end up with a non-returnable dud.