Top Five Rugged Laptop Cases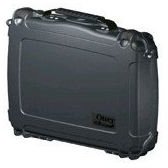 Otterbox 7030 Laptop Case
Otterbox is well known for their ruggedized laptop cases, and the Otterbox 7030 is one of their most popular products. This rugged laptop case offers a complete waterproof protection and can be used to protect your tablets, UMPCs, convertible tablet PCs and standard laptops with up to 15-inch screens. The Otterbox 7030 boasts of waterproof, dustproof, dirt proof, and drop-proof protection with its high-impact Polypropylene material. It also has Elastomer corner bumpers which absorbs shocks in case of accidental drops. The Otterbox 7030 will set you back for $170.96 and comes with a shoulder strap and a removable file folder to store your files, pens, business cards and more. This rugged laptop case weighs 3.1kg, so be prepared to carry around 5kg if you add up the weight of your laptops.
SE710CC Complete Laptop Computer Case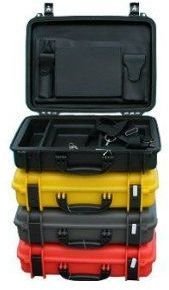 This rugged laptop case was proven to have passed the Mil-Spec and IP Standards 67 for durability and toughness. It boasts automatic pressure purge system, molded-in padlock holes, keyed chrome metal locks or plastic non-corrosive latches, and easy-to-install Panel kits with o-rings and screws. In other words, this laptop case provides optimum protection for your laptops. The SE710CC laptop case is made of absorbing Neoprene material tray designed to hold even the largest laptops and is comprised of several cavities for holding cables and longer items and a removable Velcro strap that can secure laptops up to 3-inches thick. It also comes with a shock absorbing molded foam laptop insert, a lid office organizer, metal latch locks and padded shoulder strap. What's good about this laptop case is the fact that you can modify it to fit your 17-inch laptops by removing some of its cavities. The SE710CC rugged laptop case will set you back for $185.95.
Pelican 1495 Rugged Laptop Case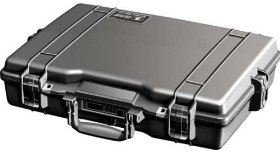 For $124.98, this rugged laptop case will protect your precious 17-inch laptop from water, dust, coldness or heat and corrosion. It boasts a classic look and will most likely suit professional mobile laptop users. It also protects your laptop against temperatures between -23 and 99 degrees Celsius. The Pelican 1495 rugged laptop case was made from copolymer resin and includes keyed locking latches, o-ring seal, padded fold down handle, and atmospheric purge valve. And to ensure that you won't be carrying excess baggage to carry your laptops' various peripherals, this rugged laptop case has several compartments to hold cables, adaptors and your other devices.
Matias LA1215B Slim Laptop Armor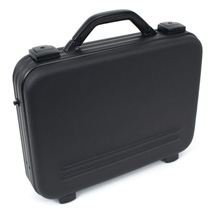 This rugged case fits your 12-15 inches laptops and boasts of black aluminum look. It features a rugged and yet stylish design with solid-proof protection for your laptops with its hard case make-up, protecting your laptop from impacts or fall. The case boasts a rigid aluminum outer shell with black metallic finish and was tested to withstand drops of up to 3 meters. The laptop case combines a hard outer shell and a padded foam interior and has a patented corner protection system that surrounds the edges of your laptop. Other features of this rugged laptop case include a patented foam spacer, additional pocket for file and other device storage which you can use to store your other devices. The Matias LA1215B laptop armor case also comes with a detachable, padded shoulder strap. This rugged laptop case will set you back for only $136.47.
Samsonite Business 4-inch Aluminum Attaché Computer Case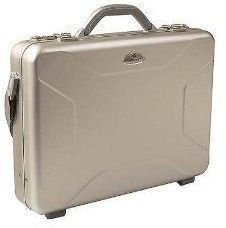 If you don't mind carrying a stainless-looking, hard attaché case on your business trips, this Samsonite rugged case is the ultimate protective case for your laptops. Inside the hard aluminum casing is a padded foam interior which has adjustable padded bar and restraint straps, combination locks for added security, and removable and adjustable padded shoulder strap. It also comes with file pocket organizer to hold your business cards and pens. Quite interestingly, despite its hard looking form factor, this rugged case is lightweight at only 6.7 pounds. Better yet, despite the Samsonite branding this rugged case would only set you back for $99.95. Now that's what I call a good deal.