Holiday Desktop Shopping Guide
With the holiday season approaching, what better excuse to give yourself or your family a big treat and splash out on a new home desktop computer?
As ever there are plenty of computers to choose from, with all in ones becoming more popular thanks to the success of the Apple iMac. Traditional towers and compact desktops should also be on your mind as you work through the options and settle on one particular type of computer.
You'll find plenty of options to make your way through, so don't rush into what could be an expensive purchase, especially if you're not likely to be buying another computer for a few years.
Apple Mac Mini MC815LL/A
The latest version of Apple's popular entry-level desktop, the Mac Mini, offers small dimensions but plenty of storage. At 7.70inches deep by 1.40 inches high, the Mac Mini is equipped with a dual core Intel Core i5 2.3 GHz processor, 2 GB RAM and 500 GB of storage.
It's an impressive feature set for such a compact device, and with 288 MB of graphics memory on the Intel Graphics HD processor you can see that this is a versatile computer, equally suited to image processing and video editing as it is to acting as a media center. Gaming is even possible with this computer, but don't expect too much from graphics quality.
Unlike other Apples, the Mac Mini doesn't come with a monitor, so you'll have to purchase your own. For under $600 on Amazon, however, it's still a good deal!
eMachines EL1358-51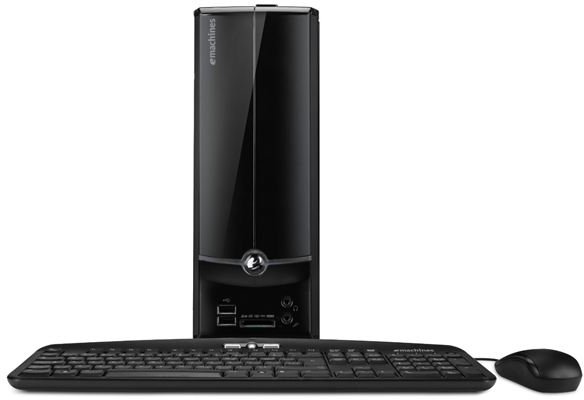 For a truly low-cost desktop computing option, the eMachines EL1358-51 is a great option, featuring a single core AMD Athlon 2 GHz processor, 2 GB of RAM, 500 GB of hard disk space and running Windows 7 Home Premium.
Let's be clear: this isn't a high spec computer, so if you're looking for a computer suited for gaming or intensive video editing, this isn't it.
What you will get from this is a competent office machine that will also allow you to play some older games. If word processing, web browsing and multimedia entertainment are all activities that you hope to enjoy on your new desktop then there is no point in spending any more than the $320 that this device is available for. Note that no monitor is included.
Compaq Presario CQ1-2025 20-Inch All-in-One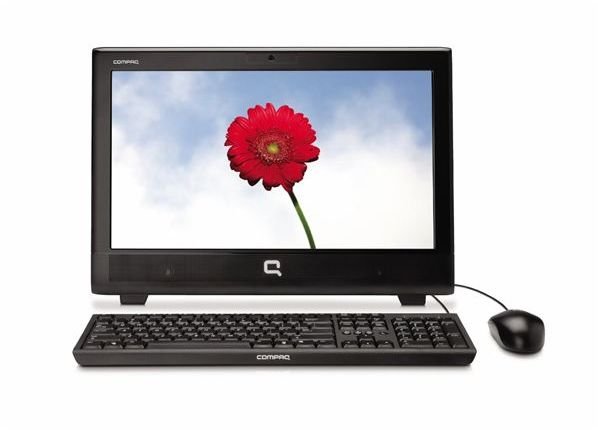 If you think it's time for your desktop computer to move out of the office and take center stage in your living room as a stylish media center, then then Compaq Presario CQ1-2025 20-Inch All-in-One could be just what you're looking for.
This all in one desktop offers a 20 inch HD display, behind which sits the 320 GB hard disk drive, 1.6 GHz AMD E series processor, 2 GB of RAM and 895 MB AMD Radeon HD 6310 graphics. Again, this isn't a high-end desktop but it is ideal as a centerpiece, and the high definition graphics chip will enable you to enjoy HD video.
Topped off with Windows 7 Home Premium 64-bit, $499 seems like a very good price for this computer!
Gateway FX6860-UR20P
Gateway might not be the force that they once were, and now exist as a subsidiary of Acer. Fortunately the name lives on and is now able to grace some good quality computers, just as it did back in the 1990s.
If you're looking for a gaming desktop this side of $1000, the $999 tower, keyboard and mouse should be something to pay particular attention to, especially as it is equipped with a 3.4GHz Intel Core i7 processor, 8 GB DDR3 RAM, a 1.5 GB HDD, card reader, DVD RW device and ATI Radeon HD 6750 Graphics Card with 1GB of Discrete Video Memory.
Unless you're looking for the ultimate in desktop gaming, the Gateway option is one to seriously consider. Note that you will need to purchase a separate monitor if you choose this option.
HP Pavilion Elite h8-1050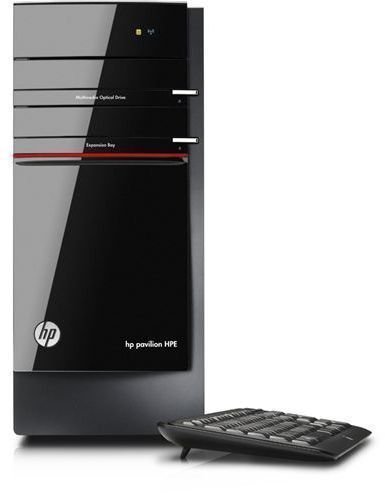 If you're prepared to climb above the one thousand dollar barrier, the HP Pavilion Elite h8-1050 is available from Amazon for $1299, and is ideal for anyone impressed by the Gateway but with an extra few hundred dollars to splash.
With a second generation Intel Core i7 CPU, a massive 10 GB of DDR RAM, 1.5 TB of storage and a multipurpose Blu-ray player, the computer comes with a USB mouse and keyboard, Windows 7 Home Premium 64-bit pre-installed and Radeon HD 6850 graphics card with 1GB GDDR5.
It's all impressive stuff, and with a big name like HP providing the computer you can expect a good quality build at this price. The only downside is that HP is currently deliberating on selling off its desktop computer business, so long-term support might be patchy.
Make the Right Choice!
You should take each of these choices as a very good example of what desktop computers are available and the different types of use that you might expect to get from them. For instance, you wouldn't be able to play many Windows games on an Apple Mac Mini, even with virtualization, but equally while the Gateway FX6860 might be ideal for gaming but it's over the top if you're looking for a computer that might double as a media center.
Whichever choice you make, don't purchase without checking plenty of reviews, and if possible try before you buy.
References