Best Wireless Adapter Card for Compaq Laptop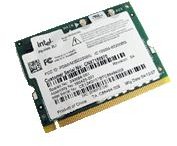 Buying a New Wireless Card 101
Depending on how long you've had your laptop, you may have noticed that your Internet becomes slower and slower as time drags on. This isn't because of some weird glitch from your service provider, or because you did something to anger the gods of fast connections; it's just because your wireless card that allows you to connect to your computer is becoming older, slower, and will eventually die. So what can you, the beautiful and talented computer owner, do about this? You're going to have to invest in a new wireless card, or wireless adapter.
But what's the difference between these two devices? Well, it's pretty simple. Wireless cards, in the traditional sense, are housed inside of a computer, and thus require that you take apart your laptop before you can properly use them. Wireless adapters, on the other hand, are plugged into the ports on the side/back of your computer, and therefore don't need much installation time or effort to get them up and running. What's best for you depends entirely on how much work you're willing to do, and whether you want something hanging off of your computer or not!
Shopping for a Wireless Card
On the internal side of things, shopping for a wireless card for your Compaq laptop is a much more arduous process than shopping for a wired adapter because (in a lot of cases) there is only one type of internal card that will actually fit with your laptop. In addition, you'll also need to know how to take apart and put back together your laptop in order to install it. If you think you're up to the task, then follow these steps to find the right card for you:
- Head to your favorite retailer's website, such as Amazon, Best Buy, or Microcenter and go to their "Laptops" section.
- Find out the exact make and model of your laptop either by looking on the box, calling the manufacturer, or looking at the information displayed when you start up your device.
- Type in your model make and number, and add "Wireless Card" to your search. For instance, if you have a Presario 2200, search up "Presario 2200 Wireless Card". This should bring up an array of options.
- Click one of the options that looks right and view the description, which should have a list of all the computers this card is compatible with. If your computer is in the list, then congratulations, you've found a card that works for you.
- Buy the card, and when it arrives, install it based on the disassembly guidelines that you found online, or those which you've learned from past experience.
Wireless Adapters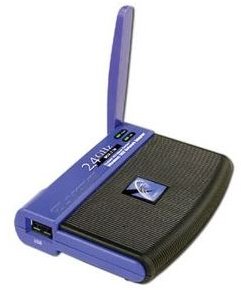 If you don't want to go through the hassle of dealing with a wireless card's installation and maintenance, you'll probably be best off with a wireless adapter, which can serve the same purpose without the extra baggage. So what are your options on that front?
Linksys WUSB11: One wireless adapter that is slightly on the pricier side, but also actually works, comes from the popular router-making company Linksys. It's a 2.4GHz model, priced at around $60, and is totally USB-dependent, meaning that you won't need an extra power cord plugged into the wall in order for it to function. It's small, about the size of a wallet or so, and is therefore incredibly easy to carry in a laptop bag or even your purse so you can connect it to any computer, any time, and be connected to the Internet - always.
Belkin F5D7050: Jumping from most expensive to least expensive brings us to the Belkin F5D7050, a device that - in some ways - is my favorite and the best wireless adapter card for a Compaq laptop. Though, it's not much of a card at all, and that's part of the reason it's as popular as it is. The thing is shaped more like a flash drive, plugs in like a flash drive, but acts like a wireless card. Pretty neat, eh? And did I mention it was cheap? It clocks in at just about $15, comes with driver software, and has very few tech issues as well as a lifetime warranty. Not bad, Belkin. Not bad at all.
Compaq iPAQ 11: Last but not least is a wireless adapter that comes straight from the company that brought you your laptop: Compaq. The Compaq iPAQ 11 rocks an old-school vibe to it, but unlike the Linksys option on this list, it's only around $18-$20. I say "old-school" for a couple of reasons. Firstly, it just looks old. That 1980s dull computer color is covering the device, and while it does sport some nice blinking lights, many people report that the strength of the signal depends quite heavily on which direction the thing is pointing. Hey, at least it works, right?
References