You've come here because you're debating between Asus and Lenovo. Both are great laptop companies, and because of this it can be very difficult to choose which brand to go with. Brand name is an important thing to look at when selecting a laptop; however, it can also be a very broad topic (and thus a hard topic to deal with). To help make this topic a little easier to get a grasp of, we will break down Asus and Lenovo into smaller and more specific categories. How do they compare in performance, durability, uses, pricing, etc? Keep reading to find out. Soon you'll be able to easily narrow down Asus and Lenovo laptops and choose the right brand for you.
Perennial Performer – A Long Lasting Laptop
Asus: Asus has been the epitome of durability for laptop brands in recent years. Most Asus users report back that they have been satisfied with their Asus laptop from the day they got it. Asus laptops are durable and long lasting right from the start. In fact, one of the things I like best about Asus laptops is their commitment to making the laptops durable. Even though it is unlikely your Asus laptop will break, there are those rare times when something goes wrong. Even in these "worst case scenario times" Asus is committed to getting customers a laptop that will live up to the high standards they set for themselves.
Asus is one of the best manufacturers when it comes to warranties. Their laptops come with superb limited warranties. Although the length of the warranty varies by laptop model, the things covered by the warranty normally stay the same. These coverages include defects caused by natural disasters, defects caused by accident, defects caused by third party viruses and also defects caused by the manufacturer. Whether you caused it or Asus, it doesn't matter. Asus provides very flexible and overall great warranties. In 2010, Asus started the laptop battery extended warranty plan. This showed, once again, Asus's commitment to providing customers long lasting laptops. Laptop batteries can be the main cause of a lot of laptop problems, so Asus made it a priority to cover battery issues for customers.
Bottom Line: Asus laptops are very durable, even in the rare case something goes wrong there is no reason to worry because Asus has your back.
Overall Grade: 9/10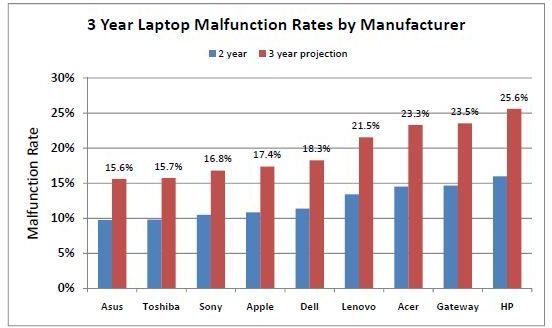 Lenovo: Lenovo laptops have lots of strengths, however, durability, might not be one of them. Don't get me wrong, in my experience Lenovo laptops can run for years without issue. But then occasionally you'll get a Lenovo laptop which has to be taken into repair within a year of purchase. When describing frequency of laptop issues, I prefer words like 'rare', however Lenovo laptops get issues a little more than rarely. To put this into a little more perspective, Engadget recently shined light onto a study that was done by the company SquareTrade (a company which studies warranties and problems in products). I found this article interesting as it showed that Lenovo laptops had a malfunction rate of 21.5% over a 3 year span. This ranked in the upper half of laptops brands (4th worst out of 9). And just for kicks, since we're comparing Asus vs Lenovo you can compare Asus's malfunction rate, which was only 15.6% and ranked number one out of all brands studied.
Most Lenovo issues seem to be related to battery failure (another reason Asus's extended battery warranty is a good thing), and miscellaneous power failures. Lenovo laptops just don't seem to be as "hardy" and durable as other brands. If you are clumsy and throw your laptop around then a Lenovo may not be for you. However, if you are cautious and careful with your Lenovo laptop, it can last you for many years.
Image Credit: SquareTrade Research: Nearly 1 in 3 Laptops fail over 3 years by SquareTrade Inc. CC
Bottom line: While Lenovo laptops aren't the most durable ones on the market, if handled with care, they can last you many years.
Overall Grade: 7/10
The Most Bang for your Buck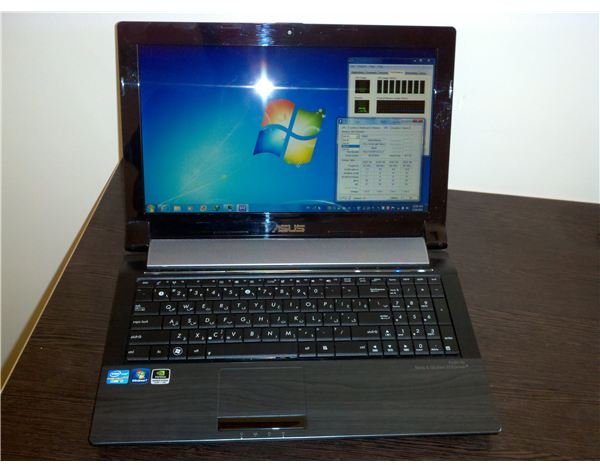 Asus: Asus laptops are one of the best laptop brands when it comes to value. They will never overcharge you for their laptops. Some Asus laptops have only bread and butter features and so you will also only have to pay for those basic features. Basically you get what you pay for, and nothing is over-priced. The low cost of Asus laptops makes them great for students, children, and anyone else on a tight budget.
Bottom Line: Asus laptops always provide you good bang for your buck.
Overall Grade: 10/10
Image Credit: Asus Laptop by Milad Mosapoor under CC-BY-SA
Lenovo: Lenovo laptops can be a little pricey. This is in part because they are a more well known brand and as with all products, the more famous the brand, the more pricey the product. Still, despite the price, Lenovo laptops have such good features and can be used for so many things that the prices don't seem too hefty. At the end of the day, you can buy a Lenovo laptop and feel like you got a good value. Lenovo also has sales frequently so if you keep on the lookout for deals you might find a bargain.
Bottom Line: While a little pricier, the extra money is worth it. All the features of Lenovo laptops make them a good value.
Overall Grade: 9/10
Survival of the Fittest – Best Features and Uses
Asus: Asus laptops can do an assortment of things. However, most people (including myself) peg their best uses as gaming and business. Asus laptops generally are very portable and mobile. You can easily slip an Asus laptop into your backpack and go to your friend's house for a video game battle, or you could also just as easily slip your Asus laptop into your brief case and take it to present your latest project to the board of directors. Asus laptops normally have big screens but are slim in depth. This is the perfect combination for both gaming and business. Everyone wants to play games on a big screen, and its also great to have a big screen when making presentations. Asus laptops also normally are equipped with powerful graphic chipsets. This feature is more suited towards the gamer who wants life-like graphics. Despite being great for business and gaming, Asus laptops don't always fit the bill for other things like school work and home computing. This is because they lack the software features that other laptop brands like HP and Lenovo have. Some of the exclusive software that Asus doesn't have is HP Media Smart or Lenovo Teaching Tools.
Bottom line: Asus laptops have the hardware that makes them great for both business and pleasure however if you want to do more, Asus's bare minimum software may restrict you.
Overall Grade: 7/10
Lenovo: Lenovo laptops are extremely versatile and can do a lot of things. Like Asus laptops they are portable and mobile. Lenovo laptops don't always have the large screen sizes that Asus laptops have, but some people see this as a good thing. They are slim and not too long or wide. This makes them even more mobile for students.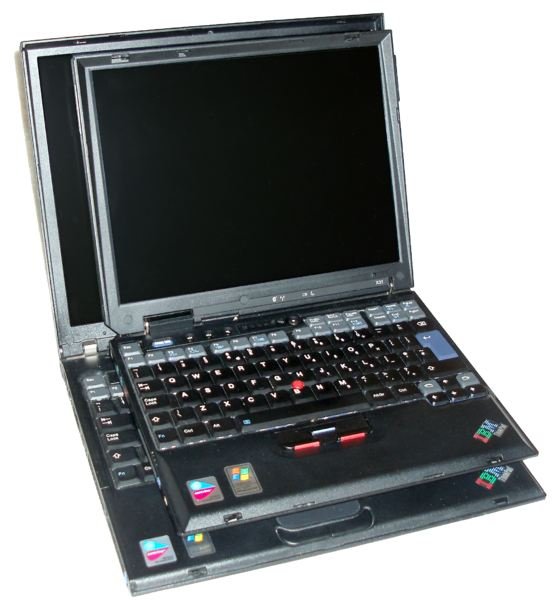 Lenovo laptops also are less glossy and flashy than Asus laptops. This is also an effect of the smaller screen size. Students find Lenovo laptops very appealing as they can easily be carried around from class to class, they don't draw to much attention, and they also have excellent exclusive software like the Lenovo Teacher Tools. Lenovo laptops can be used in business as well. They are ideal for carrying around meeting to meeting and they can be a great tool to have when taking important notes in meetings or in class. Lenovo laptops may not have the screen size to make presentations directly on them but I think Lenovo makes up for this feature with another one of their exclusive software features like Lenovo's Presentation Tools. If you're still aching for a bigger screen you can easily hook up your Lenovo to a projector as most new Lenovo laptops are coming with HDMI connections built in (unlike Asus). Gaming can also be done on Lenovo's as they have very strong processors.
Image Credit: X31 T43 laptop.png by Hamish2k under GNU Free Documentation License
Bottom Line: Overall you can do just about anything on a Lenovo laptop. They are very versatile.
Overall Grade: 9.5/10
Asus vs Lenovo: Conclusion
In the end the final scores were:
Asus: 26 out of 30
Lenovo: 25.5 out of 30
Wow, such a close score! I can see why though, as both laptop brands are phenomenal. I think Asus won in the end because of the value they provide. Their low prices combined with long lasting durability gave Lenovo a tough battle that they just couldn't win despite their overwhelming victory in the "uses" category. Asus showed that they are the better brand for the average consumer, especially in today's tough economic times. Lenovo is still a good option for the student or business person looking to spend a couple more bucks. If you are interested in buying a Lenovo or Asus laptop, they can be found at most major technology stores such as Best Buy and WalMart. Or you can also buy them directly from the manufacturer at either asus.com or lenovo.com
References
Savov, Vlad. "Laptop Reliability Survey: ASUS and Toshiba Win, HP Fails." Engadget. 17 Nov. 2009. Web. 13 July 2011. <https://www.engadget.com/2009/11/17/laptop-reliability-survey-asus-and-toshiba-win-hp-fails/>.
"Laptop-reliability-1109 | SquareTrade Warranties." SquareTrade Warranties | Extended Warranties for 70% Less Than Retail | Electronics Insurance Alternative. SquareTrade Warranties. Web. 13 July 2011. <https://www.squaretrade.com/pages/laptop-reliability-1109>.
"Getting Started with Asus Support." ASUSTeK Computer Inc. -Support-. ASUSTeK Computer Inc. Web. 13 July 2011. <https://support.asus.com/ServiceHome.aspx?SLanguage=en>.
Yam, Marcus. "New Asus Laptops Have 3-Year Battery Warranty." Tom's Hardware: Hardware News, Tests and Reviews. 16 Aug. 2010. Web. 13 July 2011. <https://www.tomshardware.com/news/laptop-battery-boston-power-warranty,11064.html>.