Ghost Mouse Pads - Where to Buy Online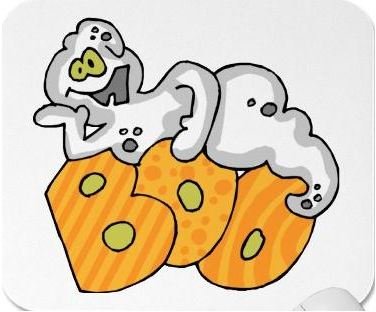 Ghost Mouse Pads: Types & Choices
Contrary to what one might think, ghost mouse pads are available in many types and colors. These range from simple ghost illustration to cartoon characters like Casper. You will also find an assortment of mouse pads with funny messages on them. Here are some of the types of these mouse pads you can get easily online.
Halloween-themed: These mouse pads feature ghost as the main character set in a Halloween background. Now these pads are in a wide range, and you might get one for next Halloween for yourself or someone else.
Gothic: These feature gothic ghost characters. These may contain women and girl specially the Japanese anime.
Movie-inspired: Do you love horror movies? Here is a wide range of mouse pads with ghost characters from famous movies like The Nightmare before Christmas.
Animal Ghosts: Yes, there are such mouse pads that feature ghosts of a cat or dog for instance.
Funky: If you're not into scary ghosts, why not go for a funky design? You will find plenty of options.
Haunted House: Love haunted houses? Mouse pads with ghosts and haunted houses will be your best bet.
Patterned: These have an illustration or design repeated throughout the surface.
Cute: Many online stores sell mouse pads with cute, baby ghost illustrations. You might want to buy one for your child.
Logo-based: These mouse pads have a logo on them featuring a ghost illustration or something related, somewhere in the logo.
Text-based: If you don't want a ghost figure, these mouse pads are the best option you can go for. They only have some sort of text on them with the word ghost.
Where to Find Them
Not many stores sell ghost mouse pads, but the ones that do typically offer a wide range of all types of mouse pads. Here are some online stores where you can buy them.
Zazzle
With perhaps the largest collection of ghost-themed mouse pads on the Internet, Zazzle offers all of the mouse pad types discussed previously. You can get them in many colors and themes as well. Prices range from $10.95 to $18.95.
Cafe Press
Like Zazzle, Cafe Press also features an assortment of ghost mouse pads. The best thing is that all the mouse pads are priced at $13, so you can buy any design for the same price.
Amazon
Amazon also sells some great ghost mouse pads, although there is not a huge variety from which to choose. However, those that they do offer are much affordable than the mouse pads sold at Zazzle. Prices range from $7.49 to $16.99.
Some Picks worth Buying
Of course, choosing a mouse pad depends on personal taste, but the following options are some top-selling and top-rated ghost mouse pads available.
Halloween Decoration
This Halloween-themed ghost mouse pad is one of the most popular ones at Zazzle. For its fun colors and illustration, it is perfect for anyone who doesn't like scary ghost figures. Avalaible for $14.70.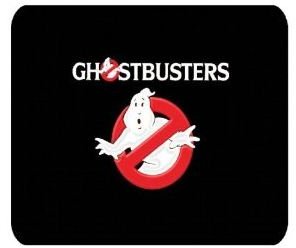 Ghostbusters
Who you gonna call? The retro image of this simple and clean design makes it one of the favorites at Amazon. Available for $7.49.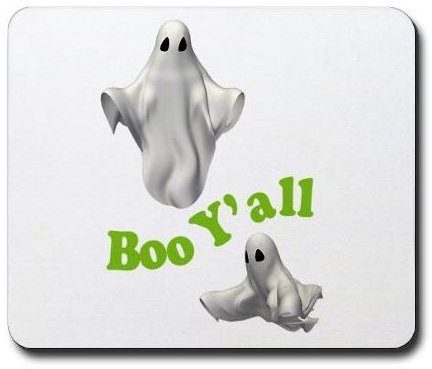 This funky mouse pad can make a great gift for any one on Halloween. Clean design again makes it a top-seller. Priced at $13.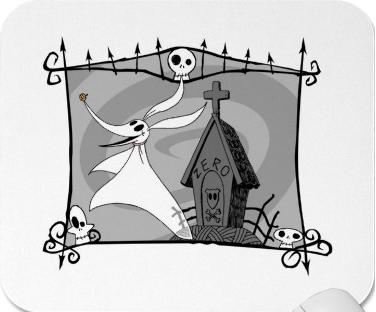 The Nightmare Before Christmas - Zero
A great treat for everyone who loves this movie. This gray and white mouse pad is popular for its laid back design and colors. Available for $10.95.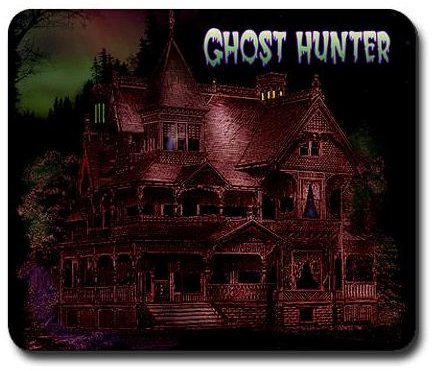 This scary mouse pad features a haunted house in dark, gloomy colors. All this makes it a perfect one for someone who loves scary ghost stuff. Costs $13.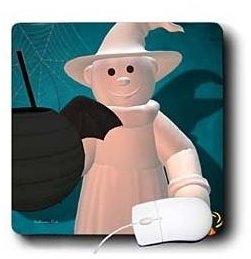 Little Ghost
Want to buy your child a cute ghost mouse pad for Halloween? This option features a cute ghost illustration that makes it a great gift for a little one. Available for $11.99.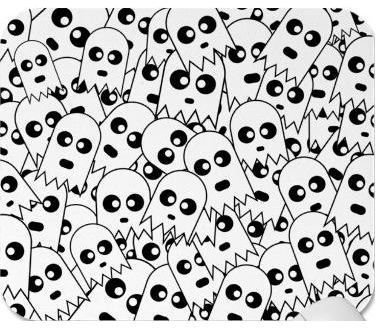 Love patterned stuff? This mouse pad features ghosts patterned across the mouse pad in black and white. Priced at $11.45.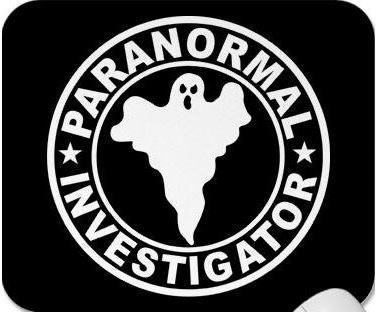 Paranormal Investigator Logo
Logo-based ghost mouse pads are hard to find, but this best-seller at Zazzle is one you can go for. Simple, yet funky –this mouse pad would make a great gift for a guy. Available for $13.15.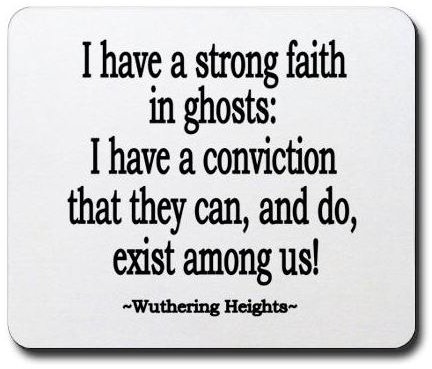 This mouse pad features a famous quote about ghosts from novel Wuthering Heights. A classic mouse pad if you're looking for a simple text-based ghost mouse pad. Costs $13.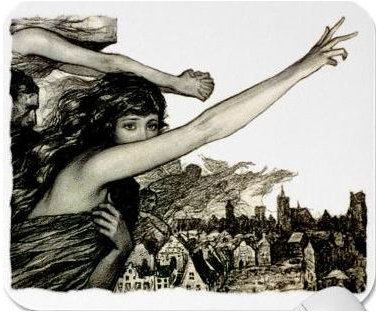 Ghosts Flying Over City
Love vintage mouse pads? This one portrays old vintage city setting with ghosts flying all over. Available for $12.35.
These were just a few top-selling ghost mouse pads. However, you can check out the great collection at the previously mentioned online stores. Happy ghost hunting!
References:
Image Credits: