Six Under $10 USB Optical Mouse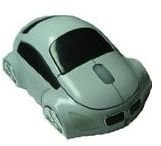 White BMW Car Style USB Optical Mouse
I put this first on the list because it's the only oddly-shaped mouse that we are featuring. For those looking for a cutesy mouse that delivers what a mouse should do, you might want to get this one. It retails for only $5.95 and is compatible with most version of the Windows OS, MAC OS9 and above. When connected to your PC, this 3-button mouse with scroll wheel will automatically turn on 5 LED lights. Its 800 dpi feature delivers quick and precise movement.
WT USB Optical Travel Mouse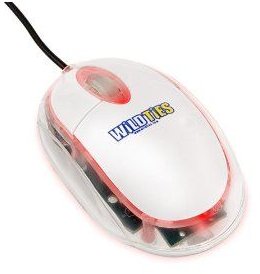 This optical mouse is geared for users who frequently travel bringing along their laptops. It's smaller than your regular mouse but big enough to give you that comfortable feel when using it. It's got a bright blue back light and a scroll wheel and with its small size, you won't have a problem storing it in your laptop bag. This mouse will set you back $8.95.
Dell Optical USB Mouse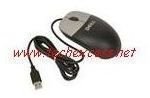 Even though this is a Dell-branded mouse, you can still use this mouse even if you don't have a Dell PC. It also works with other brands of computers. User reviews of this mouse are varied in Amazon.com, so it's up to you whether which review you would want to believe. Nonetheless, this silver black mouse with scroll wheel goes for $9.96.
INNOVERA / IVR62202 / Optical Mini Wired Mouse w/Retractable USB Cable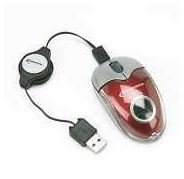 Retailing for $7.96, this optical mini-wired mouse boasts of a retractable USB cable which prevents annoying cable fuss. It's got a 2-button scroll, comes in red ultra compact design and is definitely portable. It also features an optical sensor which gives a precise detection and movement on any surface.
Kinamax MS-U5283 Mini High Precision USB Optical Mouse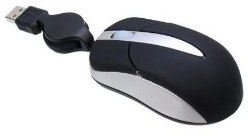 This mouse also boasts of a retractable cable and 3D optical scroll wheel mechanism. Retailing for $6.95, this mouse comes in black and silver color combination and are geared for ambidextrous hand orientation. Weighing a mere .8 ounces, this mouse could be your perfect on-the-go mouse.
AGPTEK Mini High Precision USB Mouse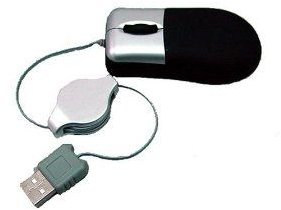 At $5.99, this USB optical mini-mouse is certainly packed with powerful features. First of is its 800 dpi resolution which gives double accuracy than standard mice. This mouse best suits graphic artists and web designers who needs accurate pointing and scrolling device when working. It features an ergonomic design which makes up for a comfortable usage. It also features a retractable cable to eliminate cable tangles and fuss.