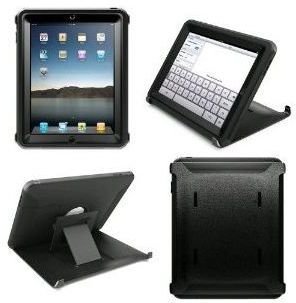 Otterbox iPad Defender Series Case
The Otterbox iPad Defender Case is easily the top choice if you want durability, great look and optimum protection for your iPad. This iPad hard case gives your device three layers of hardcore protection - a self-adhering clear protective film, hi-impact polycarbonate shell and a durable silicone skin. It gives your iPad drop-proof protection while at the same time giving it a solid, masculine and durable look. The case even comes with a built-in stand which comes in handy when watching movie or video on your iPad. There's also a silicone grip pad on the bottom which holds your iPad securely in place when laid on a flat surface. Other features of this iPad hard case include - silicone plugs to cover the iPad's ports, and snap-off acesss for the iPad dock, (Price: $49.99)
Buy the Otterbox iPad Defender Series Case.
Marware SportShell Convertible for iPad
This 4-in-1 iPad hard case features interchangeable locking parts that lets you use your iPad in various modes- as a hard shell case, as a photo frame case, as an iPad with a stand or as an iPad with hand strap. It has a smooth, rubberized paint finish and does not add bulk to your iPad. One thing that might turn you off from this iPad hard case is the fact that his a plastic-y feel. Otherwise, it's a good iPad hard case that you might want to consider. (Price: $29.17)
Buy the Marware SportShell Convertible for iPad.
Speck Apple iPad Fitted Case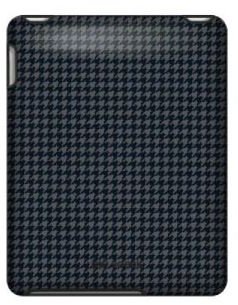 Speck has always been known for their durable hard cases and simple design, but they tried to be different this time. Their iPad hard cases offer various artsy designs that will give your iPad a colorful and lively look. The Speck iPad Fitted Case is a durable, lightweight snap-together hard shell case with additional soft fabric material that offers comfort and extra grip when carrying your iPad. It has custom-fit contours as well as all the necessary openings for your iPad's ports. (Price: $30.04)
Buy the Speck Apple iPad Fitted Case.
SwitchEasy CARA Hybrid Case for iPad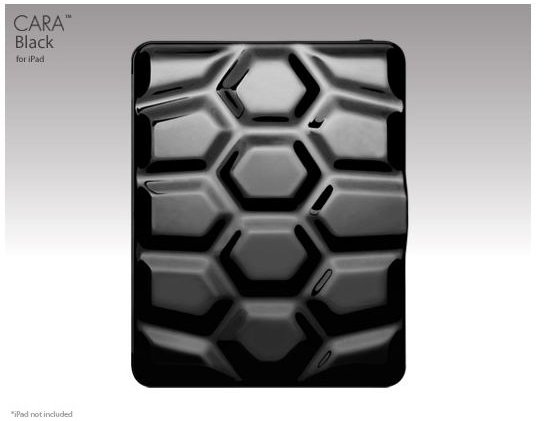 To be honest, Switcheasy has always been my favorite brand when it comes to cases for my Apple devices, but only for its NUDE series. But the company also offers a good case line for the iPad - the CARA Hybrid Case. This iPad hard case offers super tough 360° protection for your device. It's made of mixed materials that provide excellent grip for the case. Your iPad's display is protected by a durable scratch resistant polycarbonate screen shield. Although rugged, this iPad hard case still maintains a slim folio design. Finally, for extra grip and shine, the case features a high gloss polished finished. (Price: $49.99)
Buy the SwitchEasy CARA Hybrid Case for iPad.
Hard Candy Cases Hard Shell with Stand iPad Hard Case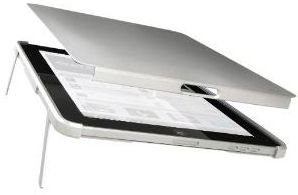 Here's another one of the best iPad hard cases around - the Hard Candy Case with Stand. This iPad hard case has hidden supports that flip out to provide an optimally ergonomic typing and viewing angle. It has a lightweight polycarbonate body that protects your iPad without adding bulk to it. The case is also compatible with the iPad Dock and features a clean, efficient and stylish design. The case also features a soft touch exterior. (Price: $29.99)
Buy the Hard Candy iPad Hard Case.