Seven Very Odd USB Gadgets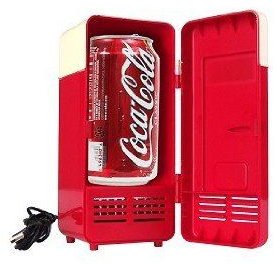 USB Mini-Cooling Fridge
I swear this is the first odd USB device I've known which made me remark "What in the world?" But after some time, I realized it is true, it is indeed a fridge that you can use as a cooling device for a can of soda. Perfect for those hot days and nights when you're in front of your PC, beating a deadline, and you can't afford to go to your kitchen to grab a soothing can of soda. This USB mini-cooling fridge cools a beverage from 5V USB power, comes with an internal LED light, requires no batteries, and has plug-and-play features, but does not come with a free can of soda!
USB Humping Dog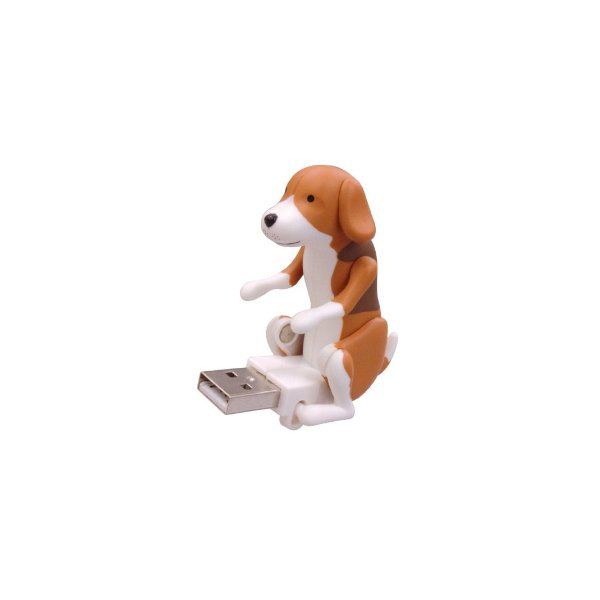 Ok, I know humping may not be an appropriate action for a toy dog. It would have been cooler if the manufacturer embedded a chip that makes the dog bark when it is plugged into your PC's UBS port. But, if you find the idea of a humping dog fun and amusing, this USB Humping Dog will set you back $10.
USB Pole Dancer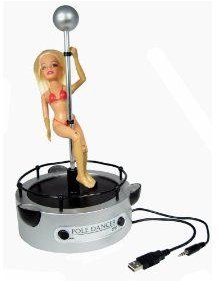 From a humping dog to a pole dancer! Yes, we geeks are certainly easy to please. This USB Pole Dancer performs her routine with the default dance track or for added fun, you can plug in your MP3 player or iPod. Our tiny pole dancer clad in her red bikini will dance to your favorite tunes. It's more expensive than the humping dog though at $22.95. But hey, it's a pole dancer and not a dog.
USB Super-Kid 4-Port Hub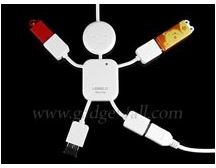 This gadget belongs to the cutesy-kind-of-odd gadget. I've got to admit I couldn't help but smile the first time I saw it. Anyway, this 4-port USB hub lets you connect USB devices through the Super Kid's, well, oddly shaped hands and feet. The USB Hub features 4 ports, 480Mbps data transfer, plug-and-play, and a Blue LED indicator. This USB gadget will set you back $17.
Teddy Bear USB Drive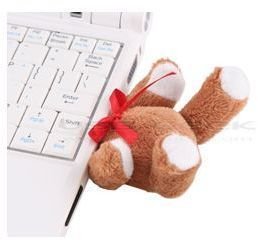 Now, this one is definitely odd. Or maybe creepy as well. At first, the Teddy Bear looks cute. But wait till you find out how to use it. Well, you have to take off its lid to connect it because its neck has the USB port that you need to plug into your PC's USB port. Got the picture? I don't actually know who would want a teddy bear's body sticking out of their laptop's' side area. Well, geeks are geeks, right? Price for this odd USB gadget, $17.
R2-D2 USB Fridge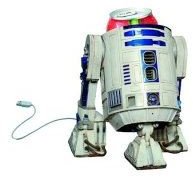 Star Wars fans would be annoyed if I called one of their favorite characters - [R2-D2](https://www.play.com/Gadgets/Gadgets/4-/5345867/Star-Wars-R2-D2-USB-Micro-Fridge/Product.html# $31) - odd. But just to clarify, I mean odd for a USB gadget, and a fridge at that. So, don't get mad at me for this, because I am a Star Wars fan, too. Anyway, this USB gadget is a mini-fridge which can cool a can of soda. This gadget is perfect for Star Wars fans who want to cool off while watching "Star Wars Clone Wars" on their PC. It will set you back $31, drink not included.
USB Heated Shawl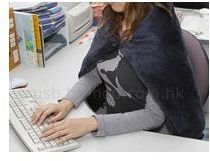 This USB gadget is definitely odd, yet useful as well. We could also call this innovative. especially if you're fond of using a shawl in the office to warm you up during cold weather. Well, as that's the purpose of a shawl, why not make the shawl improve on what it is supposed to do - warm up the user.
And so we have the [USB Heated Shawl](https://www.cgets.com/item--USB-Heated-Shawl-Lap-Blanket--Heated Shawl). It will set you back 28.95. But hey, it comes in a fashionable design anyway.