Free Certificate Templates for Your Business: Awards & Motivation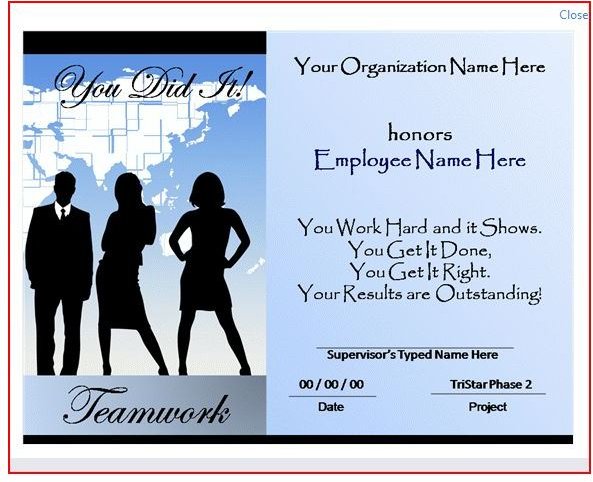 Free business certificate templates make easy for the small business employer to produce a professional-looking award to present to a deserving employee. You'll only have to spring for the frame. The likes of Dale Carnegie and Stephen R. Covey would espouse the virtue and importance of showing genuine appreciation to the grunts fighting in your trenches.
Treat your employees well for doing good work and it will bode well for business. If you don't seem to care about them (or have a managerial style like Bill Lumbergh from Office Space), then they probably won't find productivity to be a priority. This article is another in my series highlighting the free templates available on the Internet for small business owners, and as far as completing this particular desktop publishing project, it doesn't really get much easier.
Recognizing Achievement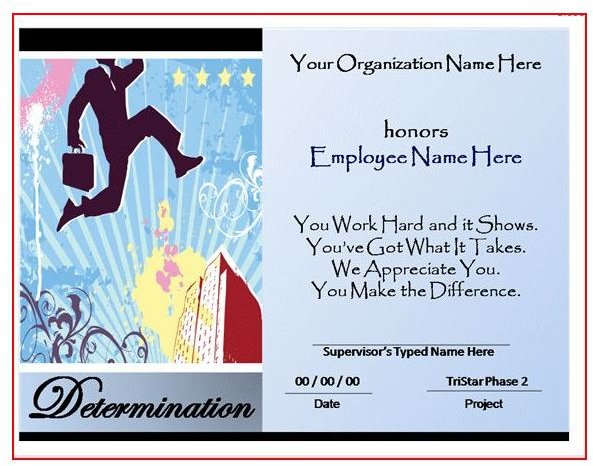 At Bright Hub, we endeavor to collect the best resources available to provide you with the mans to make all sorts of business forms and marketing materials, from brochures to flyers that can be used for many different purposes. Many of the resources we pinpoint for you are also absolutely free so it doesn't hurt your bottom line. Because going out and buying some of this material on a case by case basis will add up over time. But with these practical templates, you go through the process of customization and then it's on file on your computer ready to be tweaked and printed out any time you need it. If you're new to templates, the gist is that the design (including graphics, size, and layout) is already done for you with a template so that all you have to do is insert the appropriate information to customize the document to your specifications. You'll find a worthy selection of templates at myawardmaker.com to reward employees with a certificate for excellence, leadership skills, finishing course/training requirements, or whatever you want to insert onto the award.
I found another good source at dyetub.com. This site has some good tips on printing and the type of paper you will want to use. The user interface is as straightforward as it gets here. Keep in mind that a lot of the template options for business certificate templates may also be used for clubs, organizations, sports teams, and even pumping up the egos of those youngsters at home when they do something well.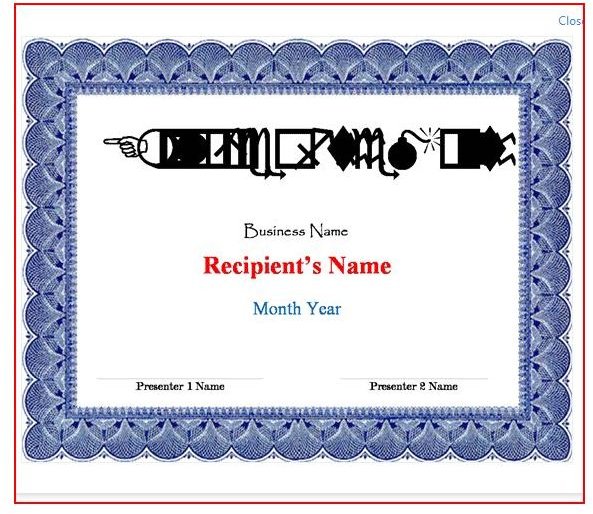 Microsoft also has 150 templates available at office.microsoft.com, although these are not all business-related, but you can print something out for your honor student or the MVP of the soccer team. We've got instructions on exactly how to use them in an article called Using Free Certificate Templates for Word. You're given another direct link there to access them and then just keep the article open in your browser to follow the easy steps of customization. In many cases, it's only a matter of finding the right one and typing over the sample text with your own details.
This desktop publishing project really is a no-brainer and the brief amount of time it takes to get a customized certificate to your printer might go a long way to affecting the quality of a good employee's day.One last source is also available at certificatecreator.com. You have to register to get at their grab-bag of templates, which I didn't go ahead and do, but they claim to have a large library available, and the capability to build your own certificate from scratch if you're feeling creative.
This post is part of the series: Helpful and Free Desktop Publishing Templates
Find the best desktop publishing freebies on the web for newsletters, brochures and more. These templates can help you promote your home or small business.