Free Logo Design Software & Using Free Logo Templates to Create Your Company Logo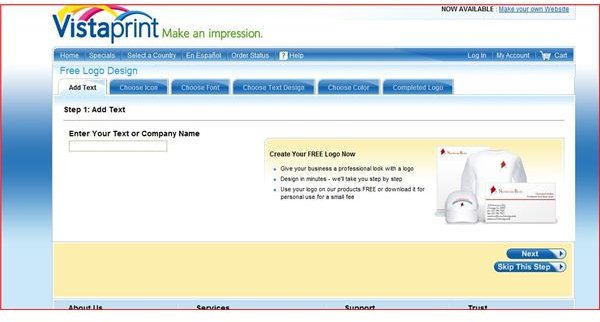 The Importance of Your Company's Logo
The company logo, designed from a template, is an integral key to the image you put out to the public, which should reflect your professionalism and your personal style. Creating a unique, easily identifiable logo will help you stand out in the competitive arena of business and together with the good work your company accomplishes, you can create a little brand loyalty. Your logo will most likely be a prominent feature embedded on your letterhead and any of the marketing materials like flyers, brochures, and newsletters (refer to my series on Helpful and Free Templates series to learn how to make use of tools such as the best free flyer templates on the Web to suit a myriad of purposes.
Logos are the great grand children of the king's coat of arms, signet rings, and the flags of nations. Identity says it all and the job of designing a logo for your small business isn't a matter that should be taken lightly. With that said, there is no reason to spend your hard earned money turning the job over to an expensive graphic design company because you should know who you are, what your business stands for, and how you want people to perceive you better than anyone else. With templates and logo software, you don't have to start from scratch but rather manipulate ready-made designs with text and graphics to customize a logo that suits your needs.Before you choose the particular method below that sounds best for your particular needs, be sure and check out these five salient logo design tips describing some mportant guiding principles.
Your Options for Designing a Logo with Free Software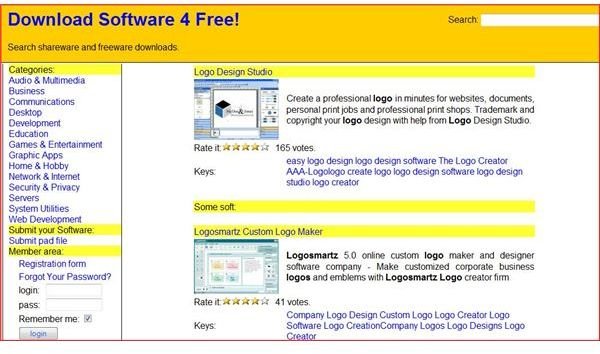 Utilizing free software for the purpose of designing a logo might be the best idea because it's an involved process with many variables and these programs will give you more creative leeway and many more templates to choose from. There are a number of freeware options ready to be downloaded at download software4free.com. You will probably need a little time to get familiar with the program features of the software you choose, but having more latitude with the design phase will produce you a more unique logo as opposed to using the other, somewhat limited variety of generic free templates. That link offers a comprehensive selection of the freeware that is available for making logos. Before downloading a particular application, it's a good idea to do a quick search for any reviews or forums about it. If it has too many glitches and drawbacks, don't bother with it Among the selections you can download there are Logo Design Studio Pro, Logosmartz 5.0, AAA Logo software, Company Logo Designer, VidLogo 3.0, and many more.
VistaPrint also offers free online logo design services at vistaprint.com. There are other companies that offer free logo design which a quick Google search will uncover, but keep in mind that most of these companies require you to register to download a free trial of their logo design software. Usually that's not a bid deal, they are trying to lure you into buying premium design capabilities, so they usually don' inundate you with emails for fear of driving business away. But rather than search yourself, check out the worthy list of top free logo design tools and software which points out the features and capabilities of the template available in programs like Web 2.0 Logo Creator, Microsoft Paint, and Paint.net. It may be worth your while to check out a few pay sites to find out if they have a logo template and the designing capabilities you might be more satisfied with. Some of these sites give you the opportunity to choose and customize one of their templates before you buy. One such site with competitive prices and a large selection is located at stocklayouts. But certainly utilize the freeware and logo design services listed above to create a business logo that won't be detrimental to your budget. Once you have a logo, it's a snap to load it onto any of the free templates available to make other marketing materials.
This post is part of the series: Helpful and Free Desktop Publishing Templates
Find the best desktop publishing freebies on the web for newsletters, brochures and more. These templates can help you promote your home or small business.