BlackBerry Software Reference Guide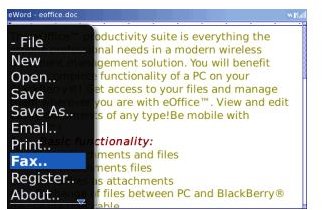 BlackBerry Software
After sifting through the Bright Hub BlackBerry channel, we have rounded up some great BlackBerry software apps that we feel are the best in their respective categories. These BlackBerry software options will make your life easier by providing you assistance in communicating with friends and family, doing business, playing games, and much more!
Productivity and Utility Apps
BlackBerry productivity and utility software apps have given users the ability to carry out several tasks from one simple device. This has made their life easier and simpler. The following links focus on apps that will help you become more organized and productive.
Software for BlackBerry Devices
BlackBerry Handhelds have a plethora of applications available for them that will help you get more out of your mobile. So here's the list of links that highlights various software applications for different BlackBerry handhelds.
Navigation Software
We have narrowed down some of the best navigations apps for BlackBerry. So, find your way with these applications that come packed with advanced GPS capabilities, maps and several other functions.
Social Networking Software Applications
BlackBerry devices offer more than just push e-mails and web browsing, they provide access to some great social networking sites like Facebook, Twitter, Flickr, MySpace and more. Below is a list of bunch of social networking applications.
Blackberry Social Networking Apps
Game Software
We all know that BlackBerry is primarily a business communications device that keeps us flooded with e-mails from work. However, it also has the potential to entertain you during your downtime with its gaming applications. So here are the links to some of the most entertaining game applications on BlackBerry.
Health and Fitness Software
Good health is more than the absence of illness. A health and fitness software application on your BlackBerry can help you optimize your health and reach your fitness goals. Follow the links to stay healthy and fit.
Audio, Video and Camera Apps
There are tons of BlackBerry software apps related to audio, video and camera, but not all of them are worth a look. So we have plucked out some of the top apps to help you choose the best one for your BlackBerry device.
Other Software
BlackBerry App World is a growing library of third party software applications that work best with BlackBerry handhelds. The following list of links emphasize the very best BlackBerry developers have to offer.
References
All links are the property of Bright Hub BlackBerry channel.
Image Credits: All images are the property of BlackBerry App World.