Google Calendar Guide: Tips & Troubleshooting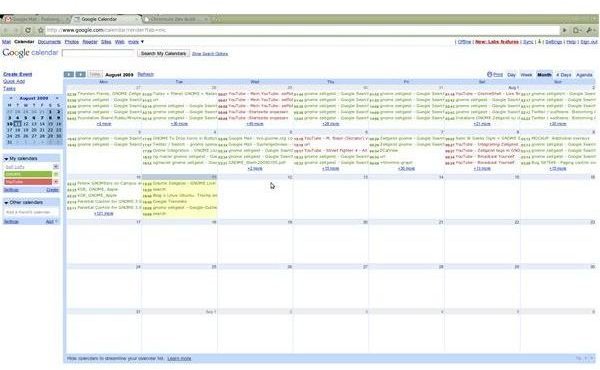 A Great Online App for Tracking Your Life Events
The developers at Google have come up with a lot of great tools - Gmail, Google Docs, Google Contacts, and Google Calendar. The great thing about using Google apps is that they are free and they come with a lot of versatility. Google Calendar is no different. You can use the power of the Google engine to search your appointments. Sync your Google Calendar with other PIM apps you may have available. Google Calendar is really versatile, which can make it seem a bit complicated at first when you don't know what you're doing. It can also mean that you have a lot of troubleshooting to do when you're trying to set things up.
Setting up Your Google Calendar
When you are setting up Google Calendar, it is important to learn what each of the different tools do. The first thing you will need to do is ensure that you have a Google account. If you use any of Google's other apps like Gmail or Google Docs, then you can use the same sign in information as you do for your other accounts. Otherwise, you should set up a new account. Make sure that you set your time zone properly so that there's no confusion about it.
Making the Most of Google Calendar
Once you have Google Calendar up and running, you will want to take full advantage of all the features of this application. Learn how to organize your appointments, track your tasks, and more. If you use Google Calendar properly, you'll be able to streamline your day. Have the most control possible over your day by taking full advantage of all of the features that Google Calendar offers to users. By ensuring that you are using the program to its fullest capabilities, you can make everything easier - from setting up appointments to making sure that important tasks are always completed. It doesn't have to be a total challenge to organize appointments, events and tasks. Some tricks and tips make it very easy. Did you know that you could use Google Calendar to track your expenses?
Syncing Google Calendar With Other Apps
You are starting to organize your tasks and appointments, and you have your calendar doing lots of cool things. However, you're working in another program most of the day - perhaps it's Microsoft's Outlook, perhaps it is another program. No matter what you're working on, you can sync Google Calendar with many of these applications with a few simple steps. By following these simple steps, you can be sure that you always know where you're supposed to be - whether that means you're supposed to be at an appointment or a birthday party.
Troubleshooting Google Calendar
Let's face it: no app or piece of technology works perfectly. Sometimes there are problems for which there need to be solutions. If you've found yourself in a situation where you need help figuring out what to do, there have been many discussions for troubleshooting tips. Whether you are having a difficult time syncing, or your appointments mysteriously disappear after you set them, chances are there is someone else who has had the same issue and who has taken the time to write about the solution he or she has found to the problem. Stop fretting and start reading!
More Google Calendar Tips and Techniques
After you have been using Google Calendar for a while, you'll become quite comfortable with the various features of the application. Between setting up your tasks list, managing your calendar and meeting your appointments, how can you use Google Calendar to the fullest of its capabilities? Sometimes you might want to share your calendar with another person in order to make for easier planning. If your partner uses Google Calendar, you can coordinate schedules and make plans. If you wish, you can also check out the weather report in Google Calendar.
References