Tips, Tutorials and Suggestions to Make Your DTP Project Stand Out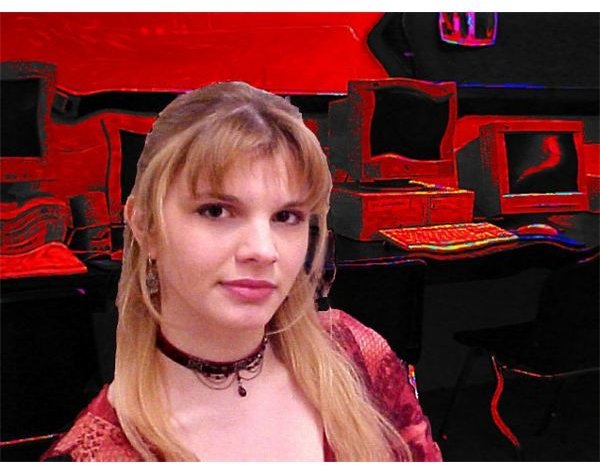 Yes, You Can Learn Desktop Publishing Skills
Some people are intimidated by the term "desktop publishing," but it really means nothing more than producing a document on your
computer for use in some aspect of your business or personal life. What you'll find here are the articles that will provide you with information about various types of DTP software, including tips and tricks.
To understand desktop publishing, you must learn that it covers the areas of graphic design, digital photography, text presentation, and layout. For software utilized in those specific areas, it's wise to learn shortcuts and ideas to make your copy or layout really pop and sizzle. You'll find lots of step-by-step tutorials to help you with that.
In addition, there are a good many free, downloadable templates available through these articles. I suggest that you download them, save them, and play with them. See how it feels to modify them to suit your specific needs and get a feel for what they will and won't do. If you make a horrible mistake, you can always delete it and re-download the template.
The Basics of DTP: Form and Function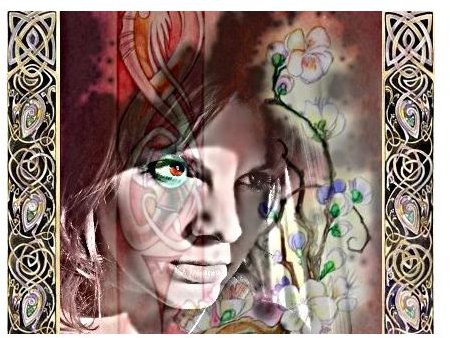 In order to become proficient at desktop publishing, you have to understand the basics. By "form," I mean the principles that include balance and white space; when people talk about focus, they mean colors, shapes, and texture.
Learn the five questions you must ask yourself before you begin any desktop publishing project: What is the project's purpose, what do you hope to communicate, what format will you utilize, what can you produce that's within the constraints of your budget, and how will design techniques enhance your message?
There's also an article here about the various types of DTP software–for photographic or graphic images, for the presentation of your message, and for pulling it all together in a layout format appropriate for your finished product. The most popular of these come from Adobe, in their Photoshop, Illustrator, Dreamweaver and InDesign software products. However, there are several others, too. Here we'll touch on open source freeware, which can be a little rough around the edges because it's not a polished, finished product like the ones you pay hundreds for.
We also have a roundup of page layout software, image editing software, logo creation, drawing and illustration, and web publishing, affordable options under fifty bucks for your home or small business and an overview of the Adobe products mentioned above.
Digital Photography Software
For many people, there's no software to manage your digital images better than Adobe Photoshop. Want to learn the best tips and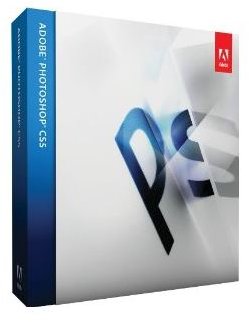 tricks for using it? We also have tips on a couple of subjects such as adjusting margins and using the Magic Wand coloring tool. Unfortunately, most people are put off by Adobe's high price tag, and we have a review of four alternative digital imaging software products. Two of them are free, and two are less expensive versions of successful and very well-known alternative photo editing software.
SVG Software
SVG stands for scalable vector graphics, which means that once you create an image, you can change its size without sacrificing quality. Adobe Illustrator is probably the best-known product, and our first article teaches you tips and tricks for Illustrator. With Illustrator, you can create buttons that mimic chrome, display color gradients, or utilize color rectangles for interesting effects on your website. There's also a tutorial for making CD labels in case you like to download songs from Internet stores and create your own disks or you want to put together a disc for wedding or party guests to take home.
Inkscape is an alternative to Illustrator, and it has gained popularity in its own right. Learn here how to feather the edges of your Inkscape images, import fonts, and even create business cards. Sure, you can draw your graphics with Inkscape, but what if you want to insert some text along the way? It's easy!
Web Design Software
Start by cutting your teeth on the free web templates you can download along with other design resources. Next, we take a look at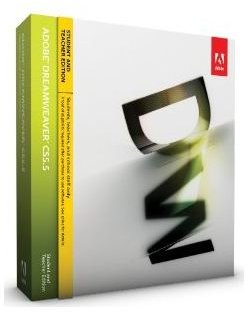 Adobe's popular Dreamweaver; it's expensive, but many people insist it's worth every penny. There's also information on downloading free Dreamweaver templates.
Page Design and Layout
Adobe's product was not always the main contender here; for years, people kept working with the various Quark products that came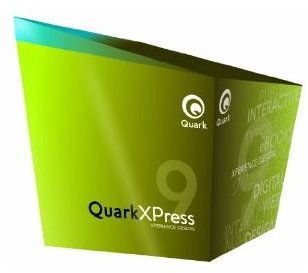 down the pike. The word circulated, however, that Quark is not user-friendly; I guess Quark would say it's easy if you know how to use it. If you're a Quark user (and sometimes your boss chooses that for you), take a look at Quark's libraries to learn how to do all the magic stuff from photo boxes to complicated tables; it's better than tiresome cutting-and-pasting. You can look as well at the articles on typographical control and how to create a document. You can also lay your hands on some Quark extensions.
However, once Adobe introduced InDesign, many people switched to it. We can tell you about the basics of InDesign and how it lets you put all your page elements together. There's also a link to flyer or brochure templates compatible with InDesign.
Publisher: Microsoft's Answer to DTP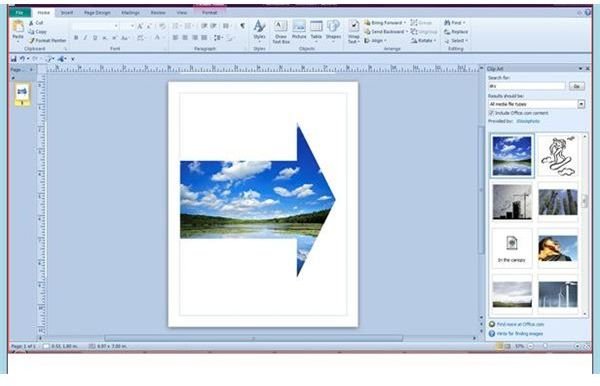 Microsoft got in the game with Publisher as its desktop publishing software. You can use it for designing flyers, brochures and even creating pages that you can upload to the Internet, and we've got some tips and tricks for Publisher as well. Since everything in Publisher starts with a textbox, learn how to add and connect them. Learn how to make flyers the Publisher way, and there are instructions for three ways to create a logo.
MS Word: Don't Count It Out!
You know that MS Word began as a word processing application. It's probably the cheapest and most readily available option for designing documents, and people are surprised at just what it can do. Since it's installed on such a large percentage of computers, it falls into the "cheap and available" category. Unlike Publisher, Word's textboxes come with outlines that you have to format; but once you get past that, you can create a wonderful wedding program or use the same basic principles to design a flyer for any purpose. You'll also find a few extra Word ideas in the next section.
All Kinds of Templates!
Once you've got your basic programs chosen, look through this list to see if any of the downloadable templates fit your current needs, and bookmark this page for future reference. You'll find several helps for making flyers. Next, look through the directions for certificates or other documents with borders as well as templates to create your resume or letters. There is also something that will bring you up to date on the basics of logo design.
Last, while Microsoft Excel is not typically used in Desktop Publishing, it has provided a few helpful templates. One is designed to make your holiday planning easier, and you can modify it for vacation planning. Another free Excel download provides an easy way to create an address list for your wedding guests as well as track gifts and thank you notes. (Use it with Bright Hub's mailmerge instructions.)
Working Together
What programs or combinations of programs do you use for your desktop publishing needs? Please share your comments below so that Bright Hub's entire team of desktop publishing experts can learn from your input. In addition, what kind of template are you looking for that you haven't been able to find? If you're having difficulty getting your software to jump through a particular hoop for you, let us know here and we'll put our heads together and see if we can come up with a solution.
References