Guide to the Best New iPhone Apps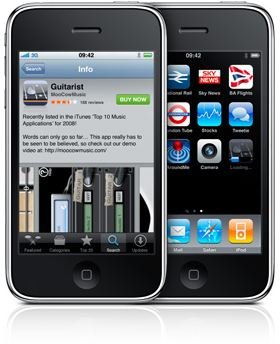 Here at Bright Hub we cover new iPhone apps in various categories. You'll find some great round ups and individual app reviews and guides. Many of the thousands of apps available have been around for a long time. You may get sick of browsing the same top ten lists and seeing the same recommendations over and over. Maybe what you're really craving is some new iPhone apps.
Well iPhone app development is very popular and there are new iPhone apps hitting the App Store each and every month. In order to discover the latest releases you can bookmark this article and check back each month as we provide a monthly update of the best new iPhone apps for you.
Newest iPhone Apps
For the newest iPhone apps check back often as we'll add a round up of the best new iPhone apps for every month. We'll also update this section which offers a list of the most recent reviews of new iPhone apps. If you want to stay up to date with the latest and greatest releases in the App Store this is the place to do it.
You'll find the iPhone app reviews are detailed and completely honest. Sadly not everything released in the App Store is worth your time or money so if an app disappoints you can rely on us to let you know before you waste either. With so much content competing for your attention it pays to check out a review before you buy.
Best iPhone App Round Ups
As well as new iPhone apps there are also loads of round ups of old iPhone apps available here at Bright Hub. Consider this your one stop repository to find them. Here are some of our older general iPhone app round ups.
There are loads of other new iPhone apps and old iPhone apps covered here in the iPhone channel. You'll also find a huge range of specialist iPhone app round ups for specific vocations or interests. If you haven't found what you are looking for yet then have a browse through the iPhone app category. With so much content on offer you never know what you might turn up.
We don't just cater for official iPhone apps either. Some of the best new iPhone apps are available from outwith the App Store for jailbroken iPhones. Here are a couple of examples:
References and Images
Image Credit: https://www.apple.com/