A Guide to Eco-Friendly Vacations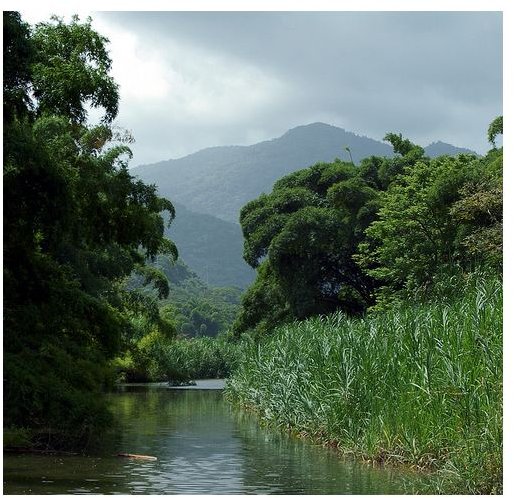 Eco-Friendly Vacations
Green vacations, sustainable vacations, eco-tourism and eco-friendly breaks all point to the same thing—taking time out and doing something enjoyable, while minimizing or eliminating the impact on local ecologies and cultures. From island jaunts to camping trips and maximizing an enjoyable stay at home vacation, eco-friendly vacations are just what the planet wants and needs.
Around the globe, environmentally conscious individuals, families and groups are taking vacations that contribute to the well being of planet Earth. Find out just what eco-tourism is and how it helps reduce carbon emissions, and how to use green travel options to offset your carbon footprint. Eco-tourism isn't just a way to travel green, it's all about expanding awareness of how to preserve and protect the planet.
How to Plan an Eco-Friendly Vacation
Your eco-friendly vacation planning begins with packing and travel arrangements, then while you're on the road, reduce, reuse and recycle the same as if you were at home or at work. And don't forget your home; plan to use the least amount of energy while you're gone.
Tips for Eco-conscious traveling on Your Vacation
Plan ahead and follow some of these tips to keep your minimize your travel footprint.
Advantages of Eco-Tourism for Travel Lovers
Opportunities for eco-friendly vacations extend from right here in the United States to the entire world. Vacations and trips to meet any budget or length of stay are available. You learn about local cultures and help to develop communities and the environment. Eco-vacations give you a chance to do something green, have a good time doing it, and contribute to local environmentalism.
Great Summer Vacations to Help Out the Environment
Keeping it simple is often the best choice. Stay at a bed and breakfast, or set up a tent and sleep to the sound of crickets. Spend some time getting close to nature and just relax. Go hiking or biking and enjoy the exercise, fresh air and the local countryside.
Wind Farm Tourism Attraction Vacations
A visit to a wind farm as a part of your vacation is one more way to learn about and promote green living, while at the same time getting up close to the most impressive green energy producing structures.
Green Vacations: Global Volunteers
Global Volunteers make taking a vacation that means something to the world possible. Volunteers work in small villages and improve local conditions using sustainable methods and materials. Vacations range from one week in the United States to several weeks out of the country and overseas.
Green Vacations: Gap Adventures
If you're looking for an eco-friendly vacation, but don't know where to start, try Gap Adventures. They book eco-tours and green travel from Antarctica to Madagascar for individuals, groups and families.
This continent faces great economic and environmental challenges as the people struggle to attain higher standards of living. The grandeur of Africa deserves exploration, but in a way that leaves fewer footprints and local cultures intact.
Nepal. Home to Mount Everest and no fewer than twenty other mountains that rise twenty thousand feet or more above sea level. There's a lot more to Nepal than mountain climbing, however. Explore parks and wildlife areas; see hundreds of butterfly species and a host of reptiles, mammals and other animals. Don't miss out on the spiritual journey; take trips to sacred temples and other historic places.
This South American country has a keen eye on the preservation of culture, history and the environment. Explore Costa Rica through volunteering and learn about unique local cultures. The 12 different life zones within Costa Rica provide unmatched opportunities for eco-tourism and travel destinations.
Dominica's Rosalie Forest Eco-Lodge
Dominica is not the Dominican Republic, as it so often mistaken for. Dominica is an environmentally conscious island in the Caribbean sea and has a number of eco-tourism opportunities for the environmentally aware or unaware alike. Rosalie Forest Eco Lodge offers different packages for the green traveler within a real rain forest.
If you haven't thought about Hawaii as a green travel destination, think again. Different islands and resorts in this Pacific paradise offer eco-friendly travel and accommodations created with green construction methods and amenities provided by solar energy and energy efficient lighting and appliances.
Use your eco-friendly vacation to contribute to the effort to map coral bleaching while visiting one of the natural wonders of the world. The great coral reef off the cost of Australia offers one of the most spectacular underwater destinations in the world. Besides helping with the mapping effort, you can snorkel, take a glass bottom boat tour, go on a reef cruise or experience underwater diving.
Eco-Friendly Island Resort Vacations
Choose from a number of destinations that offer green accommodations, eco-tours and much, much more. Learn more about choosing sustainable methods of travel to and from your destination and what to do once you get there. From Fiji to Philip Island to Hawaii, you can enjoy a luxurious, but eco-friendly vacation.
Eco-tourism adventures minimize the impact visitors have on the local landscape and people while maximizing the education and enjoyment of the tourist. Visit rain forests in Costa Rica, Belize, Congo and along the Amazon river. Find useful links and information on planning your trip and what to expect when you get there.
Respecting the Earth: Eco-Friendly Camping
We don't have to travel half way around the globe to enjoy the outdoors or a unique environment. We can do it by traveling just a few miles and spending our time getting close to nature. Follow these green tips on eco-friendly camping and leaving the smallest footprint possible without ever getting on a jet or leaving the country.
When you're looking for a one of a kind outdoor camping adventure, our national parks offer up some of the best choices available. Located in Glacier County, Montana, Glacier National Park offers rustic and roughing it types of camping experiences. Don't expect cell phone service, but look forward to seeing grizzly bears and other forms of wildlife you won't find in many other places.
Ranching at the Resort at Paws Up Montana
The Resort at Paws Up Montana has a new twist on getting close to nature. Visitors stay in cabins and get around the ranch using electric cars. Not a "dude" ranch, this eco-friendly destination uses efficient, low energy lighting, has organic local foods prepared by a chef and premium prices that compare with five star Manhattan hotels.
Green Hotels: Where to Stay While Traveling
Have you decided where to stay on your vacation yet? You might be surprised at some of the choices you have available to you that keep your stay green and sustainable. Check out these hotels and motels that range from more than affordable to luxurious.
Once one of the most wasteful and least environmentally friendly methods of travel, cruise lines are shaping up their act to get in line with protecting the environment. Although individual lines have their own methods of "getting green", each offers the usual care-free voyage while reducing their impact on the environment.
Staycation: Get Away from it all In Your Backyard
Forget the vacation. Go on a staycation; there's no need to worry about the environmental impact of travel. Camp out in your backyard, lock the house and have a great time. Cook over open fires and use resources you might not have considered for this family adventure that gets away from it all without ever leaving home.
Five Ideas to Liven Up You Staycation
So you decided you were not going anywhere in particular, but staying home really doesn't have the appeal or excitement of a real family vacation, right? Well no. You can have a wonderful time using these ideas for a fun-filled family staycation.
Take Your Holiday at a Green Festival or Fair
Every year, festivals and fairs celebrate going green and promote eco-friendly ways of living and working. This guide to the best green events highlights fairs and festivals in Ann Arbor, Seattle, Washington DC, Sonoma County California and Eldridge Missouri. Don't stop there, however. Find links to other resources to help you locate a green fair or festival near you.
An Eco-Holiday on the Philippine Coral Reefs
The coral reefs in the Coral Triangle of the Philippines are home to hundreds of different species of fish and more than 400 corals. Eco-tourism is benefiting these endangered reefs and local communities are banding together to preserve and protect these delicate ecosystems. Planning your holiday adventure in this beautiful region will benefit the local economy and help preserve the reefs while providing you with an excellent vacation experience.
References