Guide to Internet Explorer - Things You Should Know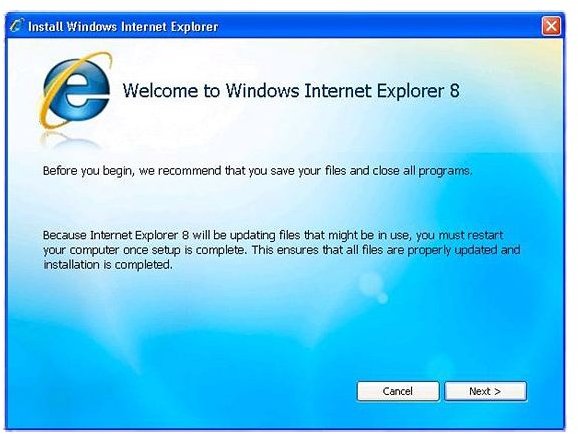 If you know that it was Microsoft that created the first version of Internet Explorer, you are wrong. Microsoft bought it from a small time software company named Spyglass. Later, the browser went through several improvements in both UI and security areas.
IE has been the most controversial browser till date. In its early days, Internet Explorer had a monopoly in the market as it was being offered as a component with Windows. It is still a part of Standard Windows package. The ones sold in European Union are the only ones that do not carry Internet Explorer. People using European version of Windows 7 have to install the browser separately.
This guide to Internet Explorer takes you through a tour that tells you the basics of the browser and then helps you with troubleshooting the common problems.
Internet Explorer Basics
Internet Explorer debuted in a Plus! Package for Windows 95. Later, it was offered with the service packs for Windows 95. From Windows 98 onwards, it was installed automatically when people installed Windows operating system.
Initial versions (till ver 5), did not place much emphasis on security. It was only after NT's launch that IE team understood the importance of security and hence, the sixth version came with a number of security features. I would call IE6 as the first safe browser from Microsoft. This IE6 came bundled with Windows XP. Soon after, even before launching Windows Vista, Microsoft came up with a high security explorer in its version 7.
The IE8 is one the most used browsers from Microsoft. IE7 was also accepted widely but IE8 was a step ahead. However, due the additional features for security and enhancements, the IE8 was slow. Internet Explorer ver 9 offers much more security with pretty good user experience.
Favorites and Add-Ons
Favorites are the links that you store on your hard disk (accessible via the Favorites folder) for easier browsing. When you favorite a webpage, IE stores its address and name somewhere in your user profile, on the hard disk. This makes it easy for you to return to any webpage using the Favorites folder.
Plenty of add-ons are also available for all versions of Internet Explorer. Some are installed by default and some are installed by third party programs such as Adobe. Often, users too install different add-ons such as Java, Text To Speech plug-in and Google Toolbar.
Here are some articles that tell you how to deal with the add-ons and favorites when IE starts creating related problems.
Troubleshooting JavaScript Errors
Java is one of the essential elements on which, the Internet functions. Every other website makes use of JavaScript to help you in getting some work done. Chat rooms, online shops etc are some examples where you would need Java.
As with other add-ons, IE also presents errors related to JavaScript. The following is a list of common problems and related solutions.
Internet Explorer Security
Security is of the utmost concern when on the Internet. There are people out there who keep on snooping on the data packets travelling on the Internet. Also, some websites force install malicious cookies or add-ons when you are browsing.
Owing to the above reasons, you need to protect your data from reaching people with malicious intentions. IE has some features that help you identify dangerous websites and improper downloads. SmartScreen filter is one of those features.
Troubleshooting Internet Explorer Common Problems
With the entry of Firefox, Google Chrome and other browsers later, many people shifted to these new browsers for normal browsing. The main reason behind this trend is that IE often presents users with some or the other error. It won't act as expected at times.
For most people, having a working Internet Explorer is necessary because the websites they work on, are designed basically for Internet Explorer. We list down some of the common problems that people face while using IE. To understand or troubleshoot any such problem, just click on the related link below.
This guide to Internet Explorer compiles only the most common points about the browser from Microsoft. There are plenty more articles on our site. If you do not find your problem above, use the search box for assistance. You may also leave a comment if you need further information or assistance.
References