Pac the Man and Quinn Review: Two Classic Freeware Games for the Mac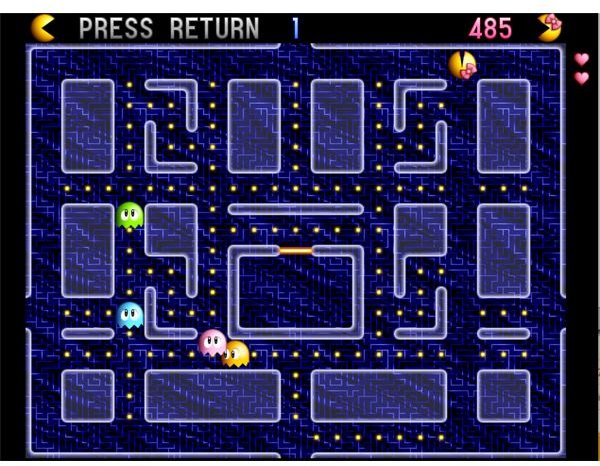 Classic Freeware Games for Mac OS X
Games for the Mac can be expensive, but just because you don't want to shell out $50 for the latest "Age of Empires" doesn't mean you don't want to have fun. There's no need to worry because there's some Mac OS X freeware that has you covered. There are plenty of fun games out there for free, including many clones of classic games. I found and played two of the coolest so I could share them with you.
Pac the Man X
Pac the Man X is a clone of the 1980 arcade classic, Pac Man, made specifically for Mac OS X. It looks very similar to the original Pac Man, though the graphics and music have been spruced up. The new graphics are really beautiful, but the music is a little strange. I prefer the classic Pac Man music myself, but they couldn't use it without clearly violating copyright laws.
Pac the Man X also has some pretty cool features. You can play as either Pac the Man or Pac the Woman. There is a two-player mode and a feature in which you can showcase your high scores online. Not to mention 140 different levels and four difficultly settings.
The only problem is the controls are a bit sluggish, causing Pac to head in the wrong direction at times. However, it is still a fun and addicting game. Play Pac the Man X all you want. You'll never have to spend one quarter or stand in line.
Quinn
Quinn is a Tetris clone for Mac OS X. While Tetris was a simple game for the classic Nintendo Entertainment System and the Gameboy, and it translates nicely to the Mac. The graphics have been given a facelift and a beautiful pastel color palette (although you can change the colors under preferences). However, music is nonexistent with the only sound being the movement of the blocks.
Quinn is an accurate reproduction of the game and fun to play. The controls are smooth and can be customized to suit your needs. There are several other cool features too. You can control the speed of the blocks in the preference menu and post your high scores online.
If you are a fan of Tetris, Quinn is a must for your Mac OS X system.
Go ahead and relive your childhood through your Mac. Why not? It's free!
Pac the Man
Quinn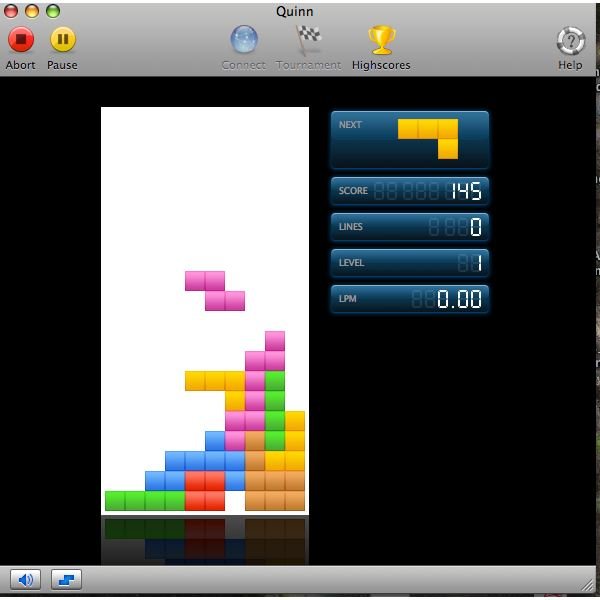 This post is part of the series: Freeware for Mac OSX
There are plenty of cool applications designed specifically for Mac OSX which are completely free. I will introduce you to the best of what's free for Mac OSX, why it's so cool and where to download it. Go ahead and keep your money for something more important.